Product Description
Carlon E97ABR2 - Adapter Ring for Round Brass Covers
Designed to allow the installation of metal covers to Carlon's PVC Floor Box (E971FB). The following should be noted:
Metal Covers must be at least 4-3/4" Dia.
Brass, bronze, or aluminum covers may be used provided the attachment screw positions of the cover match the screw positions on the adpater ring.
The metal cover must be grounded by attachment of the grounding conductor to the green grounding screw of the adapter ring. NOTE: if the device is mounted directly to the adapter ring, the device must also be grounded.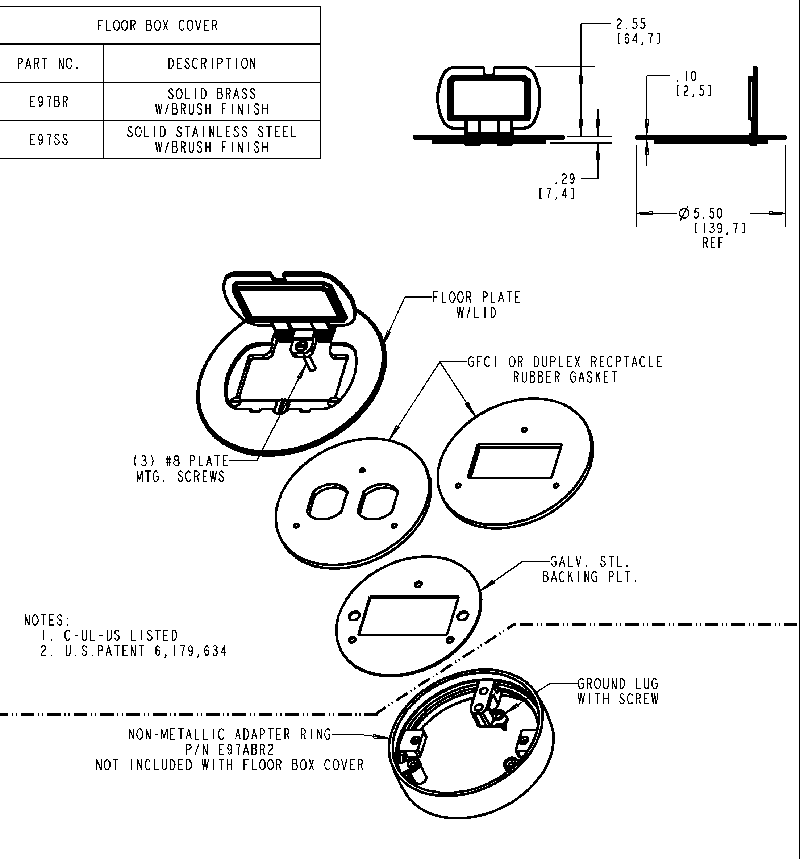 Product Videos
Product Reviews