Product Description
Carlon BH235A - 2-Gang Adjust-A-BoxTwo Gang with Nails
Features
SuperBlue boxes combine the features of the hard shell thermoset box and the thermoplastic PVC style box to create a 'new' rigid non-metallic wiring box.
Molded out of specially formulated thermoplastic material
SuperBlue boxes will not crack or break in extreme environments.
Resist flexing and hold their shape even in the worst applications.
Designed to nest inside each other to take up less space on the shelf or in the truck, while still providing the largest wirefill capacity in their class.
Application
Listed for masonry walls
All PVC boxes are permissible for use with 90 degree C connectors.
General
Material: Non-Metallic
Color: Blue
Wiring System: Non-metallic sheathed cable
Volume (cu.in.) 35
Mounting Method: Nails
Number of Gangs: 2
Dimension Information
Length (inches) 3 7/8
Width (inches) 4 1/8
Depth (inches) 3 1/2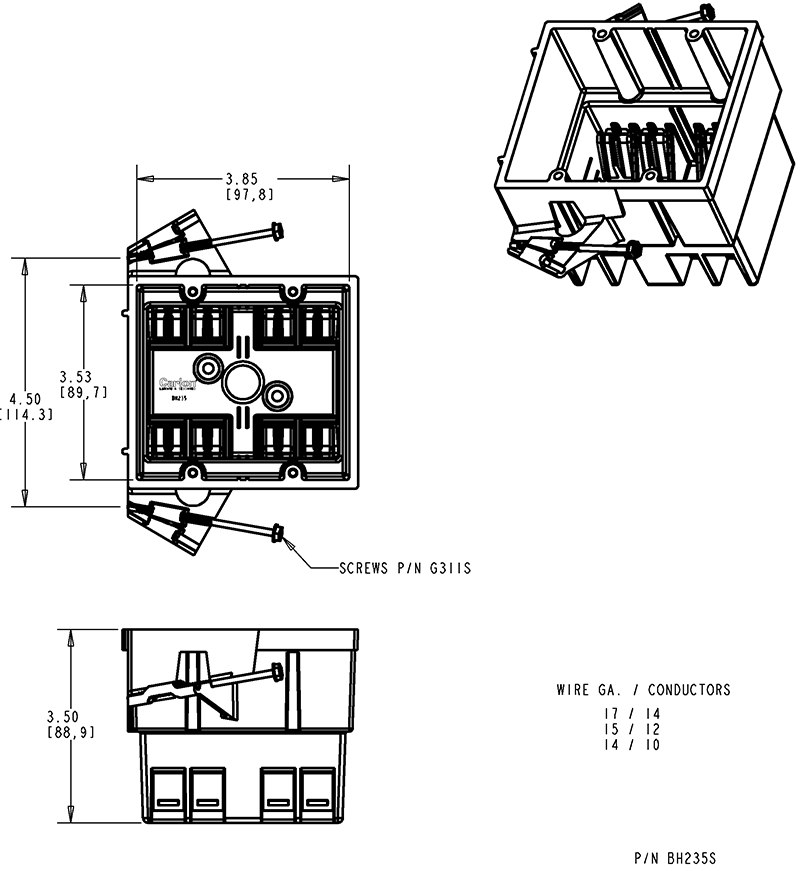 Product Videos
Product Reviews