GE Control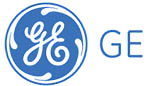 To order or check pricing and availability of any GE item listed below please contact us at 1-877-552-8036 (US Only) or 309-343-4138. For our complete contact information page please click here.
Business Hours 7 a.m. - 5 p.m. CST | Monday - Friday 7 a.m. to 12 p.m. CST | Saturday
To search for a part number within this list please use the Find feature within your browser by pressing Ctrl+F or going to Edit --> Find. Please note: You can enter full or partial part numbers.
077C3095
077C3353
077C9901
077C9902
077C9903
077C9904
077C9905
077C9910
077C9916
077C9919
077CF73033
077CF73034
077CF73037
077CF73038
077CF73040
077CR455
080BA9S120L
080BA9S120L
080BA9S12L
080BA9S12L
080BA9S24L
080BA9S24L
080BA9S48L
080BA9S48L
080BA9S6L
080BA9S6L
080CPDT
080CPDT
080CPDT
080CPG
080CPN
080CPR
080CPT
080CPV
080ESL
080HEG11
080HEG11B
080HEG12
080HEG12B
080HEG13
080HEG13B
080HEG14
080HEG14B
080HEG32
080HEG32B
080HEG33
080HEG33B
080HEG43
080HEG43B
080HEG44
080HEG44B
080HEG64
080HEG64B
080HEG65
080HEG65B
080HES11
080HES11B
080HES12
080HES12B
080HES13
080HES13B
080HES14
080HES14B
080HES32
080HES32B
080HES33
080HES33B
080HES43
080HES43B
080HES44
080HES44B
080HES64
080HES64B
080HES65
080HES65B
080PG21A
080PG21B
080PG29C
080PG36D
080QDF

080QDF001
080QDF002
080QDF005
080QDF006
080QDF012
080QDF013
080QDF014
080QDF017
080QDF018
080QDF026
080QDF027
080QDF028
080QDF029
080QDF03
080QDF030
080QDF031
080QDF035
080QDF038
080QDF201
080QDF202
080SP1
080SP12
080SP18
080SP1M
080SP2
080SP24
080SP2M
080SP3
080SP35
080SP4
080SP4M
080SP6
080SP8
080XTG8
080XTG802
080XTGR
080XTGR02
101X100
101X110
101X111
101X112
101X113
15D21G
15D22G
187D350P001
188D700P003
188D711P001
2236024G005
22D135G002
22D135G003
22D135G004
22D151G002
22D151G003
22D151G004
22D153G002
22D153G003
22D153G004
22D155G002
22D155G003
22D155G004
22D156G002
22D156G003
22D156G004
232A6724G009
232A6724G010
232A6724G011
232A6724G012
284A651G002
284A651G004
365B112G002
365B112G003
365B113G002
365B113G003
4982698G001
546A300G002
546A301G010
546A301G053
546A301G054
546A588P001
546A627P001

546A780G051
546A780G053
546A780G054
546A780G057
546A780G059
547A849P001
55-152313G009
55-152313G111B
55-152313G139
55-152313G140
55-152313G216
55-152313G217
55-152313G218
55-152313G237
55-152655G008
55-152655G009
55-152821G001
55-153677G002
55-153677G049
55-153677G051
55-153677G052
55-153678G002
55-153678G030
55-153678G032
55-154607G002
55-154607G010
55-154607G041
55-154607G042
55-154607G045
55-154607G046
55-186556G004
55-194336G003
55-194336G005
55-196667G007
55-196667G011
55-196667G012
55-196667G015
55-196667G016
55-196667G017
55-196667G044
55-196667G047
55-196667G048
55-196667G052
55-196667G053
55-196667G054
55-501321P001
55-501336G***
55-501336G002
55-501336G003
55-501336G004
55-501336G005
55-501463G***
55-501493G***
55-501563G002
55-501563G003
55-501563G004
55-501563G005
55-513696G002
55-513696G003
55-513696G004
55-522003G002
55-522003G003
55-522003G004
55-522003G006
55-522003G009
55-522089G003
55-522089G004
55-522089G005
55-522089G007
55-522089G011
55-522522G002
55-522522G004
55-522522G005
55-522522G006
55-522522G008
55-530249G***
55-536548G***
55-537283A
55-537283B
55-537283C
55-537283D
55-537283E
55-537283F
55-537283H
55-750320P007
55-B21A
55-B21B
55-B21C
55-B21D
55-B21F
55-B21H
55-B22A
55-B22B
55-B22C
55-B22D
55-B22F
55-B22H
55-B31A
55-B31B
55-B31C
55-B31D
55-B31F
55-B31H
55-B34H
55-B38A
55-B38B
55-B38C
55-B38D
55-B38F
55-B38H
6960047G026
6960067G001
9T21B1001G02
9T21B1002G02
9T21B1003G02
9T21B1004G02
9T21B1005G02
9T21B1006G02
9T21B1007G02
9T21B1008G02
9T21B1009G02
9T21B1013G02
9T21B1014G02
9T21B1015G02
9T21B1016G02
9T21B1017G02
9T21B1018G02
9T21B1019G02
9T21B1020G02
9T21B1021G02
9T21B1028G02
9T21B1029G02
9T21B1030G02
9T21B1046G02
9T21B1047G02
9T21B1048G02
9T21B1055G02
9T21B1056G02
9T21B1057G02
9T21B9101
9T21B9102
9T21B9103
9T21B9104
9T21B9105
9T21B9106
9T21B9109
9T21B9110
9T21B9111
9T21B9112
9T21B9113
9T21B9114
9T21B9119
9T21B9120
9T21B9133
9T21B9134
9T21B9143
9T21B9144
9T51B0002
9T51B0003
9T51B0004

9T51B0005
9T51B0007
9T51B0008
9T51B0009
9T51B0010
9T51B0011
9T51B0012
9T51B0013
9T51B0022
9T51B0024
9T51B0025
9T51B0027
9T51B0028
9T51B0029
9T51B0030
9T51B0031
9T51B0032
9T51B0033
9T51B0050
9T51B0051
9T51B0052
9T51B0053
9T51B0070
9T51B0071
9T51B0072
9T51B0073
9T51B0082
9T51B0083
9T51B0084
9T51B0085
9T51B0087
9T51B0088
9T51B0089
9T51B0090
9T51B0091
9T51B0092
9T51B0093
9T51B0135
9T51B0156
9T51B0157
9T51B0158
9T51B0159
9T51B0160
9T51B0162
9T51B0165
9T51B0167
9T51B0168
9T51B0169
9T51B0170
9T51B0171
9T51B0172
9T51B0173
9T51B0187
9T51B0188
9T51B0189
9T51B0190
9T51B0191
9T51B0192
9T51B0193
9T51B0502
9T51B0503
9T51B0504
9T51B0505
9T51B0507
9T51B0508
9T51B0509
9T51B0510
9T51B0511
9T51B0512
9T51B0513
9T51B0547
9T51B0548
9T51B0549
9T51B0550
9T51B0551
9T51B0552
9T51B0553
9T51B0567
9T51B0568
9T51B0569
9T51B0570
9T51B0571
9T51B0572
9T51B0573
9T51B0584
9T51B0587
9T51B0588
9T51E0021
9T51E0023
9T51E0024
9T51E0025
9T51E0026
9T51E0027
9T51E0028
9T51E0029
9T51E0061
9T51E0063
9T51E0064
9T51E0065
9T51E0066
9T51E0067
9T51E0068
9T51E0069
9T51E0071
9T51E0073
9T51E0151
9T51E0153
9T51E0154
9T51E0155
9T51E0156
9T51E0157
9T51E0158
9T51E0159
9T51E0161
9T51E0163
9T51E0164
9T51E0165
9T58E0020
9T58E0021
9T58E0023
9T58E0024
9T58E0025
9T58E0026
9T58E0027
9T58E0028
9T58E0029
9T58E0060
9T58E0061
9T58E0063
9T58E0064
9T58E0065
9T58E0066
9T58E0067
9T58E0068
9T58E0069
9T58E0071
9T58E0073
9T58E0150
9T58E0151
9T58E0153
9T58E0154
9T58E0155
9T58E0156
9T58E0157
9T58E0158
9T58E0159
9T58E0161
9T58E0163
9T58E0164
9T58E0165
9T58K0000G01
9T58K0000G05
9T58K0000G09
9T58K0000G10
9T58K0000G18
9T58K0000G24
9T58K0000G38
9T58K0000G42
9T58K0000G48
9T58K0042

9T58K0043
9T58K0044
9T58K0045
9T58K0046
9T58K0047
9T58K0048
9T58K0049
9T58K0050
9T58K0051
9T58K0052
9T58K0053
9T58K0054
9T58K0055
9T58K0062
9T58K0063
9T58K0064
9T58K0065
9T58K0066
9T58K0067
9T58K0068
9T58K0069
9T58K0070
9T58K0071
9T58K0072
9T58K0073
9T58K0074
9T58K0082
9T58K0083
9T58K0084
9T58K0085
9T58K0086
9T58K0087
9T58K0088
9T58K0089
9T58K0090
9T58K0091
9T58K0092
9T58K0093
9T58K0094
9T58K1802
9T58K1803
9T58K1804
9T58K1805
9T58K1806
9T58K1807
9T58K1808
9T58K1809
9T58K1810
9T58K1811
9T58K1812
9T58K1813
9T58K1814
9T58K1815
9T58K1824
9T58K1826
9T58K1828
9T58K1830
9T58K1832
9T58K1834
9T58K1835
9T58K1873
9T58K1874
9T58K1875
9T58K1876
9T58K1877
9T58K1878
9T58K1879
9T58K1881
9T58K1930
9T58K1931
9T58K1932
9T58K1933
9T58K1934
9T58K1935
9T58K1979
9T58K1980
9T58K1981
9T58K1982
9T58K2802
9T58K2803
9T58K2804
9T58K2805
9T58K2806
9T58K2807
9T58K2808
9T58K2809
9T58K2810
9T58K2811
9T58K2812
9T58K2813
9T58K2814
9T58K2815
9T58K2824
9T58K2826
9T58K2828
9T58K2830
9T58K2832
9T58K2834
9T58K2835
9T58K2873
9T58K2874
9T58K2875
9T58K2876
9T58K2877
9T58K2878
9T58K2879
9T58K2907
9T58K2909
9T58K2911
9T58K2913
9T58K2914
9T58K2915
9T58K2917
9T58K2918
9T58K2930
9T58K2931
9T58K2932
9T58K2933
9T58K2934
9T58K2935
9T58K2978
9T58K2979
9T58K2980
9T58K2981
9T58K2982
9T58K2983
9T58K3024
9T58K3164
9T58K3717
9T58K3718
9T58K3719
9T58K3720
9T58K3721
9T58K4050
9T58K4051
9T58K4052
9T58K4053
9T58K4132
9T58K4133
BA9S122
BA9S130
BA9S242
BA9S48
BA9S6012
BA9S606
BA9S615
BA9SN110
BA9SN220
BCLF01
BCLF01
BCLF01G*
BCLF10
BCLF10
BCLF10G*
BCLL11
BCLL11
BCLL20
BCLL20
BCRF01
BCRF01

BCRF10
BCRF10
BEKH*
BEL02
BEL02*
BETL02C
BETL02D
BETL45C
BETL45D
BRLL11
BRLL20
BSLDZ
BSLDZ
BSLDZ
BSLR2G
BSLR2G
BSLR2G
BSLR2K
BSLR2K
BSLR2K
BSLR2R
BSLR2R
BSLR2R
BSLR3G
BSLR3K
BSLR3R
BSLV3G
BSLV3G
BSLV3G
BSLV3K
BSLV3K
BSLV3R
BSLV3R
BSLV3R
BSLV3U
BSLV3U
BSLV3U
BTLF30C
BTLF30C
BTLF30D
BTLF30D
BTLF60C
BTLF60C
BTLF60D
BTLF60D
BTRF30C
BTRF30D
BTRF60C
BTRF60D
CK08BE411
CK08CE311*
CK09BE311*
CK09BE411
CK10BE311*
CK10BE411
CK10CE311*
CK10CE411
CK11BE311*
CK11BE411
CK11CE311*
CK11CE411
CK12BE311*
CK12BE411
CK75CE311*
CK95BE311*
CK95BE411
CKX01
CKX02*
CKX03
CKXB01
CKXC01
CKXC03
CKXC04
CKXC05
CKXC10
CKXC11
CKXC12
CKXC13
CKXJ02
CKXJ10
CKXJ11
CKXR11
CKXR12
CKXT01
CKXT02
CKXT03
CL00A310R*
CL00A310T*
CL00D310R#
CL00D310T*
CL01A310R*
CL01A310T*
CL01A400T*
CL01AB00T*
CL01D310R#
CL01D310T*
CL01D400T**
CL01DB00T**
CL02A310R*
CL02A310T*
CL02A400T*
CL02AB00T*
CL02D310R#
CL02D310T*
CL02D400T**
CL02DB00T**
CL03A400M*
CL03AB00M*
CL03D400M**
CL03DB00M**
CL04A310M*
CL04A400M*
CL04AB00M*
CL04D310M*
CL04D400M**
CL04DB00M**
CL05A400M*
CL05AB00M*
CL05E400M
CL05EB00M
CL06A311M*
CL06E311M
CL07A311M*
CL07A400M*
CL07AB00M*
CL07E311M
CL07E400M
CL07EB00M
CL08A311M*
CL08AB00M*
CL08E311M
CL08EB00M
CL09A311M*
CL09A400M*
CL09E311M
CL09E400M
CL10A311M*
CL10E311M
CL25A310T*
CL25D310T*
CL45A310M*
CL45D310M*
CLXA01
CLXC01
CLXC02
CLXC11
CLXC12
CLXC21
CLXC22
CLXC31
CLXC41
CLXC41
CLXC42
CLXC43
CLXC51
CLXC52
CLXE1A
CLXE1B
CLXE1C
CLXE1D

CLXE1E
CLXE1F
CLXE1G
CLXE1H
CLXE1L
CLXE2A
CLXE2B
CLXE2C
CLXE2D
CLXE2E
CLXE2F
CLXE2G
CLXE2H
CLXE4A
CLXE4B
CLXE4C
CLXE4D
CLXE4E
CLXE4F
CLXE4H
CLXP1B
CLXP1B
CLXP1C
CLXP1C*
CLXP1C4
CLXP1D
CLXP1D
CLXP1E
CLXP1E
CLXP1F
CLXP1F
CLXP1NC
CLXP1RC
CLXP2B
CLXP2C
CLXP2C*
CLXP2D
CLXP2E
CLXP2F
CLXP2NC
CLXP3B
CLXP3C
CLXP3C*
CLXP3D
CLXP3E
CLXP3F
CLXP3NL1
CLXP3NL2
CLXP3NL3
CLXP3NL4
CLXP3NL5
CLXP3NL7
CLXP3RC
CLXP4NC
CLXR11
CLXR11
CLXR12
CLXR21
CLXR35
CLXR35
CLXR35
CP924
CR101BA0A
CR101BA0B
CR101BA1A
CR101BA1B
CR101BB0B
CR101BB1B
CR101BE0A
CR101BE0B
CR101BE0C
CR101BE1A
CR101BE1B
CR101BE1C
CR101H
CR101H1
CR101H11
CR101H12
CR101H13
CR101H400H
CR101H400J
CR101H600A
CR101H600B
CR101H608A
CR101H610A
CR101H610B
CR101H618A
CR101JA0A
CR101JA0B
CR101JA1A
CR101JA1B
CR101X1
CR101X10
CR101X11
CR101X12
CR101X13
CR101X14
CR101X2
CR101X3
CR101X4
CR101X5
CR101X6
CR101X7
CR101X8
CR101Y
CR101Y1
CR101Y11
CR101Y400H
CR101Y400J
CR101Y600A
CR101Y600B
CR101Y608A
CR101Y610A
CR101Y610B
CR101Y618A
CR102A1
CR102A13
CR102A16
CR102A2
CR102A23
CR102A3
CR102B311A
CR102B311A1
CR102B312A
CR102B312A1
CR102B313A
CR102B313A1
CR102B314A
CR102B314A1
CR102B411A
CR102B411A1
CR102B412A
CR102B412A1
CR102B413A
CR102B413A1
CR102B414A
CR102B414A1
CR102B415A
CR102B415A1
CR103A1
CR103A2
CR103A3
CR103A6
CR104PBG00*1
CR104PBG00*2
CR104PBG00*3
CR104PBG00B1
CR104PBG00B2
CR104PBG00B3
CR104PBG00G1
CR104PBG00G2
CR104PBG00G3
CR104PBG00R1
CR104PBG00R2
CR104PBG00R3
CR104PBG00U1
CR104PBG00U2
CR104PBG00U3
CR104PBG00V1
CR104PBG00V2

CR104PBG00V3
CR104PBG01*1
CR104PBG01*2
CR104PBG01*3
CR104PBG01B1
CR104PBG01B2
CR104PBG01B3
CR104PBG01G1
CR104PBG01G2
CR104PBG01G3
CR104PBG01R1
CR104PBG01R2
CR104PBG01R3
CR104PBG01U1
CR104PBG01U1A1
CR104PBG01U1A2
CR104PBG01U2
CR104PBG01U3
CR104PBG01V1
CR104PBG01V2
CR104PBG01V3
CR104PBG10*1
CR104PBG10*2
CR104PBG10*3
CR104PBG10B1
CR104PBG10B2
CR104PBG10B3
CR104PBG10G1
CR104PBG10G2
CR104PBG10G3
CR104PBG10R1
CR104PBG10R2
CR104PBG10R3
CR104PBG10U1
CR104PBG10U1A1
CR104PBG10U1A2
CR104PBG10U1A3
CR104PBG10U2
CR104PBG10U3
CR104PBG10V1
CR104PBG10V2
CR104PBG10V3
CR104PBG11B1B
CR104PBG11E1B
CR104PBG11G1B
CR104PBG11L1B
CR104PBG11M1B
CR104PBG11N1B
CR104PBG11R1B
CR104PBG11W1B
CR104PBG91*1
CR104PBG91*2
CR104PBG91*3
CR104PBG91B1
CR104PBG91B2
CR104PBG91B3
CR104PBG91G1
CR104PBG91G2
CR104PBG91G3
CR104PBG91R1
CR104PBG91R2
CR104PBG91R3
CR104PBG91U1
CR104PBG91U2
CR104PBG91U3
CR104PBG91V1
CR104PBG91V2
CR104PBG91V3
CR104PBG92*1
CR104PBG92*2
CR104PBG92*3
CR104PBG92B1
CR104PBG92B2
CR104PBG92B3
CR104PBG92G1
CR104PBG92G2
CR104PBG92G3
CR104PBG92R1
CR104PBG92R2
CR104PBG92R3
CR104PBG92U1
CR104PBG92U2
CR104PBG92U3
CR104PBG92V1
CR104PBG92V2
CR104PBG92V3
CR104PBG99A1
CR104PBG99B1
CR104PBG99E1
CR104PBG99G1
CR104PBG99L1
CR104PBG99M1
CR104PBG99N1
CR104PBG99R1
CR104PBG99W1
CR104PBK00A1J
CR104PBK00A1K
CR104PBK00A1L
CR104PBK00A1M
CR104PBK91A1J
CR104PBK91A1K
CR104PBK91A1L
CR104PBK91A1M
CR104PBL00*1H2
CR104PBL0LR5D2
CR104PBL0LR5D6
CR104PBL0LR5D7
CR104PBL0LR5D8
CR104PBL0LR5E2
CR104PBL0LR5E6
CR104PBL0LR5E7
CR104PBL0LR5E8
CR104PBL0LR5K2
CR104PBL0LR5K6
CR104PBL0LR5K7
CR104PBL0LR5K8
CR104PBL0LR5M2
CR104PBL0LR5M6
CR104PBL0LR5M7
CR104PBL0LR5M8
CR104PBL11*1L2
CR104PBL11*1L6
CR104PBL11*1L7
CR104PBL11*1L8
CR104PBL11*1S2
CR104PBL11*1S6
CR104PBL11*1S7
CR104PBL11*1S8
CR104PBL11*3H2
CR104PBL11*3L2
CR104PBL11*3L6
CR104PBL11*3L7
CR104PBL11*3L8
CR104PBL11*3S2
CR104PBL11*3S6
CR104PBL11*3S7
CR104PBL11*3S8
CR104PBL11*5C2
CR104PBL11*5C6
CR104PBL11*5C7
CR104PBL11*5C8
CR104PBL11*5L2
CR104PBL11*5L6
CR104PBL11*5L7
CR104PBL11*5L8
CR104PBL11*5P2
CR104PBL11*5P6
CR104PBL11*5P7
CR104PBL11*5P8
CR104PBL11*5S2
CR104PBL11*5S6
CR104PBL11*5S7
CR104PBL11*5S8
CR104PBL11*7L2
CR104PBL11*7L6
CR104PBL11*7L7
CR104PBL11*7L8
CR104PBL11*7S2
CR104PBL11*7S6
CR104PBL11*7S7

CR104PBL11*7S8
CR104PBL91*1H2
CR104PBL91*1H2
CR104PBM00*5
CR104PBM00*6
CR104PBM00B5
CR104PBM00B6
CR104PBM00R5
CR104PBM00R6
CR104PBM01*5
CR104PBM01*6
CR104PBM01B5
CR104PBM01B6
CR104PBM01R5
CR104PBM01R5A
CR104PBM01R5C
CR104PBM01R5CA1
CR104PBM01R5CA2
CR104PBM01R6
CR104PBM0LR5D
CR104PBM0LR5E
CR104PBM10*5
CR104PBM10*6
CR104PBM10B5
CR104PBM10B6
CR104PBM10R5
CR104PBM10R6
CR104PBM91*5
CR104PBM91*6
CR104PBM91B5
CR104PBM91B6
CR104PBM91R5
CR104PBM91R6
CR104PBM92*5
CR104PBM92*6
CR104PBM92B5
CR104PBM92B6
CR104PBM92R5
CR104PBM92R6
CR104PBR0LR5D2
CR104PBR0LR5D3
CR104PBR0LR5E2
CR104PBR0LR5E3
CR104PBR11*5C2
CR104PBR11*5C3
CR104PBT0LR5D2
CR104PBT0LR5D3
CR104PBT0LR5D4
CR104PBT0LR5D5
CR104PBT0LR5E2
CR104PBT0LR5E3
CR104PBT0LR5E4
CR104PBT0LR5E5
CR104PBT11*1S2
CR104PBT11*1S3
CR104PBT11*1S4
CR104PBT11*1S5
CR104PBT11*3S2
CR104PBT11*3S3
CR104PBT11*3S4
CR104PBT11*3S5
CR104PBT11*5C2
CR104PBT11*5C3
CR104PBT11*5C4
CR104PBT11*5C5
CR104PBT11*5S2
CR104PBT11*5S3
CR104PBT11*5S4
CR104PBT11*5S5
CR104PBT11*7S2
CR104PBT11*7S3
CR104PBT11*7S4
CR104PBT11*7S5
CR104PBT11C1B2
CR104PBT11E1B2
CR104PBT11G1B2
CR104PBT11G3S2A1
CR104PBT11G3S2A2
CR104PBT11G3S2A3
CR104PBT11L1B2

CR104PBT11M1B2
CR104PBT11R1B2
CR104PBT11R3S2A1
CR104PBT11R3S2A2
CR104PBT11R5C2A1
CR104PBT11R5C2A2
CR104PBT11W1B2
CR104PD001A
CR104PD001B
CR104PEG11
CR104PEG11B
CR104PEG11B1
CR104PEG11C
CR104PEG11C1
CR104PEG11D
CR104PEG11E
CR104PEG11R
CR104PEG11S
CR104PEG11T
CR104PEG11W
CR104PEG12
CR104PEG12B
CR104PEG12D1
CR104PEG12G
CR104PEG12H
CR104PEG12J
CR104PEG12K
CR104PEG13
CR104PEG13B
CR104PEG13E1
CR104PEG13M
CR104PEG13N
CR104PEG13P
CR104PEG14
CR104PEG14B
CR104PEG22
CR104PEG22B
CR104PEG23
CR104PEG23B
CR104PEG33
CR104PEG33B
CR104PEG34
CR104PEG34B
CR104PEG44
CR104PEG44B
CR104PEG45
CR104PEG45B
CR104PEG55
CR104PEG55B
CR104PES11
CR104PES11B
CR104PES12
CR104PES12B
CR104PES13
CR104PES13B
CR104PES14
CR104PES14B
CR104PES22
CR104PES22B
CR104PES23
CR104PES23B
CR104PES33
CR104PES33B
CR104PES34
CR104PES34B
CR104PES44
CR104PES44B
CR104PES45
CR104PES45B
CR104PES55
CR104PES55B
CR104PEX11
CR104PEX11B
CR104PEX11B1
CR104PEX11C
CR104PEX11C1
CR104PEX11D
CR104PEX11E
CR104PEX11R
CR104PEX11S

CR104PEX11T
CR104PEX11W
CR104PEX12
CR104PEX12B
CR104PEX12D1
CR104PEX12G
CR104PEX12H
CR104PEX12J
CR104PEX12K
CR104PEX13
CR104PEX13B
CR104PEX13E1
CR104PEX13M
CR104PEX13N
CR104PEX13P
CR104PEX14
CR104PEX14B
CR104PJB31
CR104PJB31B
CR104PJC53
CR104PJC53B
CR104PJD53
CR104PJD53B
CR104PJJ31
CR104PJJ31B
CR104PJL96
CR104PJL96B
CR104PJL97
CR104PJL97B
CR104PJM96
CR104PJM96B
CR104PJM97
CR104PJM97B
CR104PLB16W
CR104PLB17W
CR104PLB18W
CR104PLG16*
CR104PLG17*
CR104PLG18*
CR104PLG22*
CR104PLG22GA1
CR104PLG22GA2
CR104PLG22RA1
CR104PLG22RA2
CR104PLG32*
CR104PLG32GA1
CR104PLG32GA2
CR104PLG32RA1
CR104PLG32RA2
CR104PLG33*
CR104PLG34*
CR104PLG35*
CR104PLG3A*
CR104PLG3B*
CR104PLG3C*
CR104PLG42*
CR104PLG43*
CR104PLG56*
CR104PLG62*
CR104PLG63*
CR104PLG64*
CR104PLG65*
CR104PLG6A*
CR104PLG6B*
CR104PLG6C*
CR104PLG72*
CR104PLG82*
CR104PLG86*
CR104PLG87*
CR104PLG88*
CR104PLG92*
CR104PLG93*
CR104PLG94*
CR104PLG95*
CR104PLG9A*
CR104PLG9B*
CR104PLG9C*
CR104PLQ16W
CR104PLQ17W
CR104PLQ18W

CR104PLT16*
CR104PLT17*
CR104PLT18*
CR104PLT22*
CR104PLT22GA
CR104PLT22RA
CR104PLT32*
CR104PLT32GA
CR104PLT32RA
CR104PLT33*
CR104PLT34*
CR104PLT35*
CR104PLT3A*
CR104PLT3B*
CR104PLT3C*
CR104PLT42*
CR104PLT43*
CR104PLT56*
CR104PLT62*
CR104PLT63*
CR104PLT64*
CR104PLT65*
CR104PLT6A*
CR104PLT6B*
CR104PLT6C*
CR104PLT72*
CR104PLT82*
CR104PLT86*
CR104PLT87*
CR104PLT88*
CR104PLT92*
CR104PLT93*
CR104PLT94*
CR104PLT95*
CR104PLT9A*
CR104PLT9B*
CR104PLT9C*
CR104PSG12B
CR104PSG12B91
CR104PSG12B92
CR104PSG21B
CR104PSG21B91
CR104PSG21B91A
CR104PSG21B92
CR104PSG32B
CR104PSG32B91
CR104PSG32B92
CR104PSG33B
CR104PSG33B91
CR104PSG33B92
CR104PSG34B
CR104PSG34B91
CR104PSG34B91A
CR104PSG34B92
CR104PSG35B
CR104PSG35B92
CR104PSG36B
CR104PSG36B92
CR104PSG47B
CR104PSG47B92
CR104PSG63B
CR104PSG63B91
CR104PSG63B92
CR104PSG72B
CR104PSG72B91
CR104PSG72B92
CR104PSG73B
CR104PSG73B91
CR104PSG73B92
CR104PSG74B
CR104PSG74B91
CR104PSG74B92
CR104PSG75B
CR104PSG75B92
CR104PSG76B
CR104PSG76B92
CR104PSG82B
CR104PSG82B91
CR104PSG82B92
CR104PSG83B
CR104PSG83B91
CR104PSG83B92
CR104PSG84B
CR104PSG84B91
CR104PSG84B92
CR104PSG85B
CR104PSG85B92
CR104PSG86B
CR104PSG86B92
CR104PSG92B
CR104PSG92B91
CR104PSG92B92
CR104PSG93B
CR104PSG93B91
CR104PSG93B92
CR104PSG94B
CR104PSG94B91
CR104PSG94B92
CR104PSG95B
CR104PSG95B92
CR104PSG96B
CR104PSG96B92
CR104PSK12A00C
CR104PSK12A91C
CR104PSK12A91C51
CR104PSK12A92C
CR104PSK21A00L
CR104PSK21A00M
CR104PSK21A00R
CR104PSK21A91L
CR104PSK21A91L51
CR104PSK21A91M
CR104PSK21A91M51
CR104PSK21A91R
CR104PSK21A91R51
CR104PSK21A92L
CR104PSK21A92M
CR104PSK21A92R
CR104PSK32A00C
CR104PSK32A00L
CR104PSK32A00R
CR104PSK32A00W
CR104PSK32A91C
CR104PSK32A91L
CR104PSK32A91R
CR104PSK32A91W
CR104PSK32A92C
CR104PSK32A92L
CR104PSK32A92R
CR104PSK32A92W
CR104PSK33A00C
CR104PSK33A00L
CR104PSK33A00R
CR104PSK33A00W
CR104PSK33A91C
CR104PSK33A91L
CR104PSK33A91R
CR104PSK33A91W
CR104PSK33A92C
CR104PSK33A92L
CR104PSK33A92R
CR104PSK33A92W
CR104PSK34A00C
CR104PSK34A00L
CR104PSK34A00R
CR104PSK34A00W
CR104PSK34A91C
CR104PSK34A91C51
CR104PSK34A91L
CR104PSK34A91L51
CR104PSK34A91R
CR104PSK34A91R51
CR104PSK34A91W
CR104PSK34A91W51
CR104PSK34A92C
CR104PSK34A92L
CR104PSK34A92R
CR104PSK34A92W
CR104PSK35A00C
CR104PSK35A00L

CR104PSK35A00R
CR104PSK35A00W
CR104PSK35A92C
CR104PSK35A92L
CR104PSK35A92R
CR104PSK35A92W
CR104PSK36A00C
CR104PSK36A00L
CR104PSK36A00R
CR104PSK36A00W
CR104PSK36A92C
CR104PSK36A92L
CR104PSK36A92R
CR104PSK36A92W
CR104PSK63A00C
CR104PSK63A91C
CR104PSK63A91C51
CR104PSK63A92C
CR104PSK72A00C
CR104PSK72A00Q
CR104PSK72A00R
CR104PSK72A91C
CR104PSK72A91Q
CR104PSK72A91R
CR104PSK72A92C
CR104PSK72A92Q
CR104PSK72A92R
CR104PSK73A00C
CR104PSK73A00Q
CR104PSK73A00R
CR104PSK73A91C
CR104PSK73A91Q
CR104PSK73A91R
CR104PSK73A92C
CR104PSK73A92Q
CR104PSK73A92R
CR104PSK74A00C
CR104PSK74A00Q
CR104PSK74A00R
CR104PSK74A91C
CR104PSK74A91C51
CR104PSK74A91Q
CR104PSK74A91R
CR104PSK74A92C
CR104PSK74A92Q
CR104PSK74A92R
CR104PSK75A00C
CR104PSK75A00Q
CR104PSK75A00R
CR104PSK75A92C
CR104PSK75A92Q
CR104PSK75A92R
CR104PSK76A00C
CR104PSK76A00Q
CR104PSK76A00R
CR104PSK76A92C
CR104PSK76A92Q
CR104PSK76A92R
CR104PSK82A00C
CR104PSK82A00D
CR104PSK82A00L
CR104PSK82A91C
CR104PSK82A91D
CR104PSK82A91L
CR104PSK82A92C
CR104PSK82A92D
CR104PSK82A92L
CR104PSK83A00C
CR104PSK83A00D
CR104PSK83A00L
CR104PSK83A91C
CR104PSK83A91D
CR104PSK83A91L
CR104PSK83A92C
CR104PSK83A92D
CR104PSK83A92L
CR104PSK84A00C
CR104PSK84A00D
CR104PSK84A00L
CR104PSK84A91C

CR104PSK84A91C51
CR104PSK84A91D
CR104PSK84A91L
CR104PSK84A92C
CR104PSK84A92D
CR104PSK84A92L
CR104PSK85A00C
CR104PSK85A00D
CR104PSK85A00L
CR104PSK85A92C
CR104PSK85A92D
CR104PSK85A92L
CR104PSK86A00C
CR104PSK86A00D
CR104PSK86A00L
CR104PSK86A92C
CR104PSK86A92D
CR104PSK86A92L
CR104PSK92A00C
CR104PSK92A91C
CR104PSK92A92C
CR104PSK93A00C
CR104PSK93A91C
CR104PSK93A92C
CR104PSK94A00C
CR104PSK94A91C
CR104PSK94A91C51
CR104PSK94A92C
CR104PSK95A00C
CR104PSK95A92C
CR104PSK96A00C
CR104PSK96A92C
CR104PSL21A00S2
CR104PSL21A00S6
CR104PSL21A00S8
CR104PSL21A11S2
CR104PSL21A11S6
CR104PSL21A11S8
CR104PSL21E00S2
CR104PSL21E00S6
CR104PSL21E00S8
CR104PSL21E11S2
CR104PSL21E11S6
CR104PSL21E11S8
CR104PSL21G00S2
CR104PSL21G00S6
CR104PSL21G00S8
CR104PSL21G11S2
CR104PSL21G11S6
CR104PSL21G11S8
CR104PSL21R00S2
CR104PSL21R00S6
CR104PSL21R00S8
CR104PSL21R11S2
CR104PSL21R11S6
CR104PSL21R11S8
CR104PSL32A00S2
CR104PSL32A00S6
CR104PSL32A00S8
CR104PSL32A11S2
CR104PSL32A11S6
CR104PSL32A11S8
CR104PSL32E00S2
CR104PSL32E00S6
CR104PSL32E00S8
CR104PSL32E11S2
CR104PSL32E11S6
CR104PSL32E11S8
CR104PSL32G00S2
CR104PSL32G00S6
CR104PSL32G00S8
CR104PSL32G11S2
CR104PSL32G11S6
CR104PSL32G11S8
CR104PSL32R00S2
CR104PSL32R00S6
CR104PSL32R00S8
CR104PSL32R11S2
CR104PSL32R11S6
CR104PSL32R11S8
CR104PSL34A00S2
CR104PSL34A00S6
CR104PSL34A00S8
CR104PSL34A11S2
CR104PSL34A11S6
CR104PSL34A11S8
CR104PSL34E00S2
CR104PSL34E00S6
CR104PSL34E00S8
CR104PSL34E11S2
CR104PSL34E11S6
CR104PSL34E11S8
CR104PSL34G00S2
CR104PSL34G00S6
CR104PSL34G00S8
CR104PSL34G11S2
CR104PSL34G11S6
CR104PSL34G11S8
CR104PSL34R00S2
CR104PSL34R00S6
CR104PSL34R00S8
CR104PSL34R11S2
CR104PSL34R11S6
CR104PSL34R11S8
CR104PSL36A00S2
CR104PSL36A00S6
CR104PSL36A00S8
CR104PSL36A11S2
CR104PSL36A11S6
CR104PSL36A11S8
CR104PSL36E00S2
CR104PSL36E00S6
CR104PSL36E00S8
CR104PSL36E11S2
CR104PSL36E11S6
CR104PSL36E11S8
CR104PSL36G00S2
CR104PSL36G00S6
CR104PSL36G00S8
CR104PSL36G11S2
CR104PSL36G11S6
CR104PSL36G11S8
CR104PSL36R00S2
CR104PSL36R00S6
CR104PSL36R00S8
CR104PSL36R11S2
CR104PSL36R11S6
CR104PSL36R11S8
CR104PSL92A00S2
CR104PSL92A00S6
CR104PSL92A00S8
CR104PSL92A11S2
CR104PSL92A11S6
CR104PSL92A11S8
CR104PSL92E00S2
CR104PSL92E00S6
CR104PSL92E00S8
CR104PSL92E11S2
CR104PSL92E11S6
CR104PSL92E11S8
CR104PSL92G00S2
CR104PSL92G00S6
CR104PSL92G00S8
CR104PSL92G11S2
CR104PSL92G11S6
CR104PSL92G11S8
CR104PSL92R00S2
CR104PSL92R00S6
CR104PSL92R00S8
CR104PSL92R11S2
CR104PSL92R11S6
CR104PSL92R11S8
CR104PSL94A00S2
CR104PSL94A00S6
CR104PSL94A00S8
CR104PSL94A11S2
CR104PSL94A11S6
CR104PSL94A11S8
CR104PSL94E00S2
CR104PSL94E00S6

CR104PSL94E00S8
CR104PSL94E11S2
CR104PSL94E11S6
CR104PSL94E11S8
CR104PSL94G00S2
CR104PSL94G00S6
CR104PSL94G00S8
CR104PSL94G11S2
CR104PSL94G11S6
CR104PSL94G11S8
CR104PSL94R00S2
CR104PSL94R00S6
CR104PSL94R00S8
CR104PSL94R11S2
CR104PSL94R11S6
CR104PSL94R11S8
CR104PSL96A00S2
CR104PSL96A00S6
CR104PSL96A00S8
CR104PSL96A11S2
CR104PSL96A11S6
CR104PSL96A11S8
CR104PSL96E00S2
CR104PSL96E00S6
CR104PSL96E00S8
CR104PSL96E11S2
CR104PSL96E11S6
CR104PSL96E11S8
CR104PSL96G00S2
CR104PSL96G00S6
CR104PSL96G00S8
CR104PSL96G11S2
CR104PSL96G11S6
CR104PSL96G11S8
CR104PSL96R00S2
CR104PSL96R00S6
CR104PSL96R00S8
CR104PSL96R11S2
CR104PSL96R11S6
CR104PSL96R11S8
CR104PSM12
CR104PSM12A91
CR104PSM12A92
CR104PSM21
CR104PSM21A91
CR104PSM21A92
CR104PSM32
CR104PSM32A91
CR104PSM32A92
CR104PSM33
CR104PSM33A91
CR104PSM33A92
CR104PSM34
CR104PSM34A91
CR104PSM34A92
CR104PSM35
CR104PSM35A92
CR104PSM36
CR104PSM36A92
CR104PSM47
CR104PSM47A92
CR104PSM63
CR104PSM63A91
CR104PSM63A92
CR104PSM72
CR104PSM72A91
CR104PSM72A92
CR104PSM73
CR104PSM73A91
CR104PSM73A92
CR104PSM74
CR104PSM74A91
CR104PSM74A92
CR104PSM75
CR104PSM75A92
CR104PSM76
CR104PSM76A92
CR104PSM82
CR104PSM82A91
CR104PSM82A92

CR104PSM83
CR104PSM83A91
CR104PSM83A92
CR104PSM84
CR104PSM84A91
CR104PSM84A92
CR104PSM85
CR104PSM85A92
CR104PSM86
CR104PSM86A92
CR104PSM92
CR104PSM92A91
CR104PSM92A92
CR104PSM93
CR104PSM93A91
CR104PSM93A92
CR104PSM94
CR104PSM94A91
CR104PSM94A92
CR104PSM95
CR104PSM95A92
CR104PSM96
CR104PSM96A92
CR104PST21A00S2
CR104PST21A00S3
CR104PST21A11S2
CR104PST21A11S3
CR104PST21E00S2
CR104PST21E00S3
CR104PST21E11S2
CR104PST21E11S3
CR104PST21G00S2
CR104PST21G00S3
CR104PST21G11S2
CR104PST21G11S3
CR104PST21R00S2
CR104PST21R00S3
CR104PST21R11S2
CR104PST21R11S3
CR104PST32A00S2
CR104PST32A00S3
CR104PST32A11S2
CR104PST32A11S3
CR104PST32E00S2
CR104PST32E00S3
CR104PST32E11S2
CR104PST32E11S3
CR104PST32G00S2
CR104PST32G00S3
CR104PST32G11S2
CR104PST32G11S3
CR104PST32R00S2
CR104PST32R00S3
CR104PST32R11S2
CR104PST32R11S3
CR104PST34A00S2
CR104PST34A00S3
CR104PST34A11S2
CR104PST34A11S3
CR104PST34E00S2
CR104PST34E00S3
CR104PST34E11S2
CR104PST34E11S3
CR104PST34G00S2
CR104PST34G00S3
CR104PST34G11S2
CR104PST34G11S3
CR104PST34R00S2
CR104PST34R00S3
CR104PST34R11S2
CR104PST34R11S3
CR104PST36A00S2
CR104PST36A00S3
CR104PST36A11S2
CR104PST36A11S3
CR104PST36E00S2
CR104PST36E00S3
CR104PST36E11S2
CR104PST36E11S3
CR104PST36G00S2

CR104PST36G00S3
CR104PST36G11S2
CR104PST36G11S3
CR104PST36R00S2
CR104PST36R00S3
CR104PST36R11S2
CR104PST36R11S3
CR104PST92A00S2
CR104PST92A00S3
CR104PST92A11S2
CR104PST92A11S3
CR104PST92E00S2
CR104PST92E00S3
CR104PST92E11S2
CR104PST92E11S3
CR104PST92G00S2
CR104PST92G00S3
CR104PST92G11S2
CR104PST92G11S3
CR104PST92R00S2
CR104PST92R00S3
CR104PST92R11S2
CR104PST92R11S3
CR104PST94A00S2
CR104PST94A00S3
CR104PST94A11S2
CR104PST94A11S3
CR104PST94E00S2
CR104PST94E00S3
CR104PST94E11S2
CR104PST94E11S3
CR104PST94G00S2
CR104PST94G00S3
CR104PST94G11S2
CR104PST94G11S3
CR104PST94R00S2
CR104PST94R00S3
CR104PST94R11S2
CR104PST94R11S3
CR104PST96A00S2
CR104PST96A00S3
CR104PST96A11S2
CR104PST96A11S3
CR104PST96E00S2
CR104PST96E00S3
CR104PST96E11S2
CR104PST96E11S3
CR104PST96G00S2
CR104PST96G00S3
CR104PST96G11S2
CR104PST96G11S3
CR104PST96R00S2
CR104PST96R00S3
CR104PST96R11S2
CR104PST96R11S3
CR104PTP21B0*91
CR104PTP21C0*92
CR104PTP22B0*91
CR104PTP22B0*92
CR104PTP22D0*92
CR104PTP23B0*92
CR104PTP23C0*92
CR104PTP24C0*92
CR104PTP24E3*92
CR104PTP25B3*92
CR104PTP26D0*92
CR104PTP26E0*92
CR104PTP31E0*92
CR104PTP31E2*92
CR104PTP32F2*92
CR104PTP33G2*92
CR104PTP34E6*91
CR104PTR20A0R
CR104PTR20A0R01
CR104PTR20A0R01A
CR104PTR20A0R1
CR104PTR20A0R91
CR104PTR20A0R92
CR104PTYZ152
CR104PTYZ153
CR104PTYZ154
CR104PTYZ155
CR104PTYZ156
CR104PTYZ157
CR104PTYZ158
CR104PXG104
CR104PXA12
CR104PXA14
CR104PXA15
CR104PXA16
CR104PXA16F
CR104PXA19
CR104PXA22
CR104PXA24
CR104PXA26
CR104PXA52
CR104PXA54
CR104PXB01B
CR104PXB01C
CR104PXB01E
CR104PXB01G
CR104PXB01R
CR104PXB02C
CR104PXB03C
CR104PXB04B
CR104PXC01
CR104PXC01F
CR104PXC01G
CR104PXC01GF
CR104PXC01L
CR104PXC01LF
CR104PXC01LG
CR104PXC01LGF
CR104PXC01R
CR104PXC1
CR104PXC10E
CR104PXC10EF
CR104PXC10EG
CR104PXC10EGF
CR104PXC10G
CR104PXC10GF
CR104PXC10R
CR104PXC1F
CR104PXC91
CR104PXC91G
CR104PXF11
CR104PXF12
CR104PXF21
CR104PXF23
CR104PXG01
CR104PXG02
CR104PXG03
CR104PXG04
CR104PXG06
CR104PXG07
CR104PXG08
CR104PXG09
CR104PXG101
CR104PXG102
CR104PXG103
CR104PXG103
CR104PXG107
CR104PXG108
CR104PXG109
CR104PXG113
CR104PXG113
CR104PXG117
CR104PXG118
CR104PXG119
CR104PXG13
CR104PXG14
CR104PXG15
CR104PXG16
CR104PXG17
CR104PXG18
CR104PXG19
CR104PXK51
CR104PXK95
CR104PXL01C
CR104PXL01E

CR104PXL01G
CR104PXL01L
CR104PXL01M
CR104PXL01R
CR104PXL01W
CR104PXL02W
CR104PXL02W
CR104PXL03C
CR104PXL03E
CR104PXL03G
CR104PXL03L
CR104PXL03M
CR104PXL03R
CR104PXL03W
CR104PXL04W
CR104PXL04W
CR104PXL05C
CR104PXL05E
CR104PXL05G
CR104PXL05L
CR104PXL05M
CR104PXL05R
CR104PXL05W
CR104PXL06C
CR104PXL06E
CR104PXL06G
CR104PXL06L
CR104PXL06M
CR104PXL06R
CR104PXL06W
CR104PXL07C
CR104PXL07E
CR104PXL07G
CR104PXL07L
CR104PXL07M
CR104PXL07R
CR104PXL07W
CR104PXL08E
CR104PXL08E
CR104PXL08G
CR104PXL08G
CR104PXL08L
CR104PXL08L
CR104PXL08R
CR104PXL08R
CR104PXL08T
CR104PXL08T
CR104PXM01B
CR104PXM01C
CR104PXM01E
CR104PXM01G
CR104PXM01L
CR104PXM01M
CR104PXM01N
CR104PXM01R
CR104PXM01U
CR104PXM01V
CR104PXM01W
CR104PXM02B
CR104PXM02E
CR104PXM02G
CR104PXM02L
CR104PXM02R
CR104PXM03B
CR104PXM03E
CR104PXM03G
CR104PXM03R
CR104PXM04R
CR104PXM05
CR104PXM06B
CR104PXM06E
CR104PXM06G
CR104PXM06R
CR104PXM07
CR104PXM08R
CR104PXN*B
CR104PXN*BP006
CR104PXN*BP007
CR104PXN*BP008
CR104PXN*BP010

CR104PXN*BP011
CR104PXN*BP012
CR104PXN*BP013
CR104PXN*BP014
CR104PXN*BP017
CR104PXN*BP018
CR104PXN*BP019
CR104PXN*BP020
CR104PXN*BP021
CR104PXN*BP022
CR104PXN*BP023
CR104PXN*BP024
CR104PXN*BP025
CR104PXN*BP026
CR104PXN*BP027
CR104PXN*BP028
CR104PXN*BP030
CR104PXN*BP031
CR104PXN*BP032
CR104PXN*BP033
CR104PXN*BP034
CR104PXN*BP036
CR104PXN*BP037
CR104PXN*BP038
CR104PXN*BP043
CR104PXN*BP047
CR104PXN*BP050
CR104PXN*BP051
CR104PXN*BP052
CR104PXN*BP053
CR104PXN*BP054
CR104PXN*BP055
CR104PXN*BP056
CR104PXN*BP057
CR104PXN*BP058
CR104PXN*BP059
CR104PXN*BP060
CR104PXN*BP061
CR104PXN*BP062
CR104PXN*BP063
CR104PXN*BP064
CR104PXN*BP065
CR104PXN*BP066
CR104PXN*BP067
CR104PXN*BP068
CR104PXN*BP069
CR104PXN*BP070
CR104PXN*BP071
CR104PXN*BP072
CR104PXN*BP073
CR104PXN*BP074
CR104PXN*BP076
CR104PXN*BP077
CR104PXN*BP079
CR104PXN*BP080
CR104PXN*BP081
CR104PXN*BP082
CR104PXN*BP083
CR104PXN*BP084
CR104PXN*BP085
CR104PXN*BP086
CR104PXN*BP087
CR104PXN*R
CR104PXN*RP009
CR104PXN*RP040
CR104PXN*RP041
CR104PXN*RP048
CR104PXN1*B001
CR104PXN1*C001
CR104PXN1*D001
CR104PXN1*E001
CR104PXN1*F001
CR104PXN1*G001
CR104PXN1*H001
CR104PXN1*N001
CR104PXN1BP090
CR104PXN1BP091
CR104PXN2*B001
CR104PXN2*C001
CR104PXN2*D001

CR104PXN2*E001
CR104PXN2*F001
CR104PXN2*G001
CR104PXN2*H001
CR104PXN2*N001
CR104PXN3*B001
CR104PXN3*C001
CR104PXN3*D001
CR104PXN3*E001
CR104PXN3*F001
CR104PXN3*G001
CR104PXN3*H001
CR104PXN3*N001
CR104PXN4*J001
CR104PXN4*K001
CR104PXN5*L001
CR104PXN5*M001
CR104PXN6E
CR104PXN6EP092
CR104PXP
CR104PXP01
CR104PXP02
CR104PXP03
CR104PXP04
CR104PXP05
CR104PXP06
CR104PXP07
CR104PXP08
CR104PXP09
CR104PXP10
CR104PXP11
CR104PXP12
CR104PXP13
CR104PXP14
CR104PXP15
CR1062R2AAP1000
CR1062R2AAP2000
CR1062R2AAT1000
CR1062R2AAT2000
CR1062R2AAT3000
CR1062R2AAT4000
CR1062R3AAP1000
CR1062R3AAP2000
CR1062R3AAT1000
CR1062R3AAT2000
CR1062R3AAT3000
CR1062R3AAT4000
CR1062S2AAP1000
CR1062S2AAP2000
CR1062S2AAT1000
CR1062S2AAT2000
CR1062S2AAT3000
CR1062S2AAT4000
CR1062S3AAP1000
CR1062S3AAP2000
CR1062S3AAT1000
CR1062S3AAT2000
CR1062S3AAT3000
CR1062S3AAT4000
CR1062T2AAP1000
CR1062T2AAP2000
CR1062T2AAT1000
CR1062T2AAT2000
CR1062T2AAT3000
CR1062T2AAT4000
CR1062X10
CR1062X23
CR1062X28
CR1062X30
CR1062X31
CR1062X9
CR115A11
CR115A11AC
CR115A12
CR115A12AC
CR115A13
CR115A13AC
CR115A14
CR115A14AC
CR115A15

CR115A15AC
CR115A16
CR115A16AC
CR115A17
CR115A17AC
CR115A18
CR115A18AC
CR115A19
CR115A19AC
CR115A22
CR115A22AC
CR115A23
CR115A23AC
CR115A24
CR115A24AC
CR115A26
CR115A27
CR115A30
CR115A30AC
CR115A35
CR115A35AC
CR115A37
CR115A37AB
CR115A37AC
CR115A38
CR115A38AM
CR115A38AT
CR115A54
CR115A54AC
CR115A54AF
CR115A54AN
CR115A55
CR115A55AC
CR115A55AF
CR115A55AN
CR115A56
CR115A56AC
CR115A57
CR115A57AC
CR115A58
CR115A58AF
CR115A59
CR115A61
CR115A62
CR115A80
CR115A80AF
CR115AS13
CR115AS13AC
CR115AS14
CR115AS14AC
CR115AS17
CR115AS17AC
CR115AS18
CR115AS18AC
CR115AS19
CR115AS19AC
CR115AS20
CR115AS20AC
CR115B1
CR115B2
CR115B2
CR115B201
CR115B202
CR115B4
CR115B4
CR115B401
CR115B402
CR115E1211**
CR115E1221**
CR115E1231**
CR115E1241**
CR115E1251**
CR115E1261**
CR115E1271**
CR115E1281**
CR115E1291**
CR115E1411**
CR115E1421**
CR115E1431**
CR115E1441**

CR115E1451**
CR115E1461**
CR115E1471**
CR115E1481**
CR115E1491**
CR115E4211**
CR115E4221**
CR115E4231**
CR115E4241**
CR115E4251**
CR115E4261**
CR115E4271**
CR115E4281**
CR115E4291**
CR115E4411**
CR115E4421**
CR115E4431**
CR115E4441**
CR115E4451**
CR115E4461**
CR115E4471**
CR115E4481**
CR115E4491**
CR115E7211**
CR115E7221**
CR115E7231**
CR115E7241**
CR115E7251**
CR115E7261**
CR115E7271**
CR115E7281**
CR115E7291**
CR115E7411**
CR115E7421**
CR115E7431**
CR115E7441**
CR115E7451**
CR115E7461**
CR115E7471**
CR115E7481**
CR115E7491**
CR115X18
CR115X2
CR115X20
CR115X27
CR115X3
CR120B000**
CR120B002**
CR120B003**
CR120B004**
CR120B006**
CR120B008**
CR120B011**
CR120B012**
CR120B013**
CR120B015**
CR120B017**
CR120B020**
CR120B021**
CR120B022**
CR120B024**
CR120B026**
CR120B028**
CR120B030**
CR120B031**
CR120B033**
CR120B035**
CR120B040**
CR120B042**
CR120B044**
CR120B046**
CR120B048**
CR120B051**
CR120B053**
CR120B060**
CR120B062**
CR120B064**
CR120B066**
CR120B071**
CR120B080**
CR120B082**
CR120B084**
CR120B100**
CR120B102**
CR120B120**
CR120BD000
CR120BD002
CR120BD003
CR120BD005
CR120BD007
CR120BD011
CR120BD012
CR120BD014
CR120BD016
CR120BD020
CR120BD021
CR120BD023
CR120BD025
CR120BD027
CR120BD030
CR120BD032
CR120BD034
CR120BD036
CR120BD041
CR120BD043
CR120BD047
CR120BD050
CR120BD052
CR120BD054
CR120BD061
CR120BD065
CR120BD070
CR120BD072
CR120BD083
CR120BD090
CR120BD110
CR120BL000**
CR120BL002**
CR120BL003**
CR120BL004**
CR120BL006**
CR120BL008**
CR120BL011**
CR120BL012**
CR120BL013**
CR120BL015**
CR120BL017**
CR120BL020**
CR120BL021**
CR120BL022**
CR120BL024**
CR120BL026**
CR120BL030**
CR120BL031**
CR120BL033**
CR120BL035**
CR120BL040**
CR120BL042**
CR120BL044**
CR120BL051**
CR120BL053**
CR120BL060**
CR120BL062**
CR120BL071**
CR120BL080**
CR120BP002**
CR120BP003**
CR120BP004**
CR120BP006**
CR120BP008**
CR120BP011**
CR120BP012**
CR120BP013**
CR120BP015**
CR120BP017**
CR120BP020**
CR120BP021**
CR120BP022**
CR120BP024**
CR120BP026**

CR120BP030**
CR120BP031**
CR120BP033**
CR120BP035**
CR120BP040**
CR120BP042**
CR120BP044**
CR120BP048**
CR120BP051**
CR120BP053**
CR120BP060**
CR120BP062**
CR120BP066**
CR120BP071**
CR120BP080**
CR120BP084**
CR120BP102**
CR120BP120**
CR120BX1
CR120BX14
CR120BX15
CR120BX16
CR120BX18
CR120BX1A
CR120BX1B
CR120BX1C
CR120BX2
CR120BX21
CR120BX22
CR120BX23
CR120BX3
CR120BX4
CR120BX5
CR120BX6
CR120BX7
CR120E001**
CR120E002**
CR120E010**
CR120E011**
CR120E020**
CR120E202**
CR120K004**AA
CR120K004**AB
CR120K040**AA
CR120K040**AB
CR120K060**AA
CR120K060**AB
CR120K220**AA
CR120K220**AB
CR120K240**AA
CR120K240**AB
CR120K400**AA
CR120K400**AB
CR120K420**AA
CR120K420**AB
CR120K600**AA
CR120K600**AB
CR120KL002**AA
CR120KL002**AB
CR120KX3A
CR120X101A
CR120X21A
CR120X44A
CR120X46A
CR120X75A
CR120X75A
CR123C036A
CR123C036A
CR123C036A
CR123C039A
CR123C039A
CR123C039A
CR123C043A
CR123C043A
CR123C043A
CR123C048A
CR123C048A
CR123C048A
CR123C054A
CR123C054A

CR123C054A
CR123C054A
CR123C054A
CR123C054A
CR123C060A
CR123C060A
CR123C060A
CR123C060A
CR123C060A
CR123C060A
CR123C066A
CR123C066A
CR123C066A
CR123C066A
CR123C066A
CR123C066A
CR123C071A
CR123C071A
CR123C071A
CR123C071A
CR123C071A
CR123C071A
CR123C078A
CR123C078A
CR123C078A
CR123C078A
CR123C078A
CR123C078A
CR123C087A
CR123C087A
CR123C087A
CR123C087A
CR123C087A
CR123C087A
CR123C097A
CR123C097A
CR123C097A
CR123C097A
CR123C097A
CR123C097A
CR123C104B
CR123C104B
CR123C104B
CR123C104B
CR123C104B
CR123C104B
CR123C104B
CR123C104B
CR123C104B
CR123C104B
CR123C109A
CR123C109A
CR123C109A
CR123C109A
CR123C109A
CR123C109A
CR123C113B
CR123C113B
CR123C113B
CR123C113B
CR123C113B
CR123C113B
CR123C113B
CR123C113B
CR123C113B
CR123C113B
CR123C118A
CR123C118A
CR123C118A
CR123C118A
CR123C118A
CR123C118A
CR123C125B
CR123C125B
CR123C125B
CR123C125B
CR123C125B
CR123C125B
CR123C125B
CR123C125B

CR123C125B
CR123C125B
CR123C131A
CR123C131A
CR123C131A
CR123C131A
CR123C131A
CR123C131A
CR123C137B
CR123C137B
CR123C137B
CR123C137B
CR123C137B
CR123C137B
CR123C137B
CR123C137B
CR123C137B
CR123C137B
CR123C148A
CR123C148A
CR123C148A
CR123C148A
CR123C148A
CR123C148A
CR123C151B
CR123C151B
CR123C151B
CR123C151B
CR123C151B
CR123C151B
CR123C151B
CR123C151B
CR123C151B
CR123C151B
CR123C163A
CR123C163A
CR123C163A
CR123C163A
CR123C163A
CR123C163A
CR123C163B
CR123C163B
CR123C163B
CR123C163B
CR123C163B
CR123C163B
CR123C163B
CR123C163B
CR123C180B
CR123C180B
CR123C180B
CR123C180B
CR123C180B
CR123C180B
CR123C180B
CR123C180B
CR123C184A
CR123C184A
CR123C184A
CR123C184A
CR123C184A
CR123C184A
CR123C196A
CR123C196A
CR123C196A
CR123C196A
CR123C196A
CR123C196A
CR123C198B
CR123C198B
CR123C198B
CR123C198B
CR123C198B
CR123C198B
CR123C198B
CR123C198B
CR123C214B
CR123C214B
CR123C214B
CR123C214B

CR123C054A
CR123C054A
CR123C054A
CR123C054A
CR123C060A
CR123C060A
CR123C060A
CR123C060A
CR123C060A
CR123C060A
CR123C066A
CR123C066A
CR123C066A
CR123C066A
CR123C066A
CR123C066A
CR123C071A
CR123C071A
CR123C071A
CR123C071A
CR123C071A
CR123C071A
CR123C078A
CR123C078A
CR123C078A
CR123C078A
CR123C078A
CR123C078A
CR123C087A
CR123C087A
CR123C087A
CR123C087A
CR123C087A
CR123C087A
CR123C097A
CR123C097A
CR123C097A
CR123C097A
CR123C097A
CR123C097A
CR123C104B
CR123C104B
CR123C104B
CR123C104B
CR123C104B
CR123C104B
CR123C104B
CR123C104B
CR123C104B
CR123C104B
CR123C109A
CR123C109A
CR123C109A
CR123C109A
CR123C109A
CR123C109A
CR123C113B
CR123C113B
CR123C113B
CR123C113B
CR123C113B
CR123C113B
CR123C113B
CR123C113B
CR123C113B
CR123C113B
CR123C118A
CR123C118A
CR123C118A
CR123C118A
CR123C118A
CR123C118A
CR123C125B
CR123C125B
CR123C125B
CR123C125B
CR123C125B
CR123C125B
CR123C125B
CR123C125B

CR123C330B
CR123C356A
CR123C356A
CR123C356A
CR123C356A
CR123C356A
CR123C356A
CR123C356A
CR123C356A
CR123C366B
CR123C366B
CR123C366B
CR123C366B
CR123C366B
CR123C366B
CR123C379A
CR123C379A
CR123C379A
CR123C379A
CR123C379A
CR123C379A
CR123C379A
CR123C379A
CR123C400B
CR123C400B
CR123C400B
CR123C400B
CR123C400B
CR123C419A
CR123C419A
CR123C419A
CR123C419A
CR123C419A
CR123C419A
CR123C419A
CR123C419A
CR123C440B
CR123C440B
CR123C440B
CR123C440B
CR123C440B
CR123C460B
CR123C460B
CR123C460B
CR123C460B
CR123C460B
CR123C466A
CR123C466A
CR123C466A
CR123C466A
CR123C466A
CR123C466A
CR123C466A
CR123C466A
CR123C500B
CR123C526A
CR123C526A
CR123C526A
CR123C526A
CR123C526A
CR123C526A
CR123C526A
CR123C526A
CR123C550B
CR123C592A
CR123C592A
CR123C592A
CR123C592A
CR123C592A
CR123C592A
CR123C592A
CR123C592A
CR123C592A
CR123C592A
CR123C592A
CR123C600B
CR123C630A
CR123C630A
CR123C630A
CR123C630A

CR123C630A
CR123C630A
CR123C630A
CR123C630A
CR123C630A
CR123C630A
CR123C630A
CR123C695A
CR123C695A
CR123C695A
CR123C695A
CR123C695A
CR123C695A
CR123C695A
CR123C695A
CR123C695A
CR123C695A
CR123C778A
CR123C778A
CR123C778A
CR123C778A
CR123C778A
CR123C778A
CR123C778A
CR123C778A
CR123C778A
CR123C778A
CR123C867A
CR123C867A
CR123C867A
CR123C867A
CR123C867A
CR123C867A
CR123C867A
CR123C867A
CR123C867A
CR123C867A
CR123C955A
CR123C955A
CR123C955A
CR123C955A
CR123C955A
CR123C955A
CR123C955A
CR123C955A
CR123C955A
CR123C955A
CR123F104C
CR123F104C
CR123F104C
CR123F104C
CR123F104C
CR123F114C
CR123F114C
CR123F114C
CR123F114C
CR123F114C
CR123F118C
CR123F118C
CR123F118C
CR123F118C
CR123F118C
CR123F133C
CR123F133C
CR123F133C
CR123F133C
CR123F133C
CR123F149C
CR123F149C
CR123F149C
CR123F149C
CR123F161C
CR123F161C
CR123F161C
CR123F161C
CR123F174C
CR123F174C
CR123F174C
CR123F181B
CR123F199B
CR123F199B
CR123F218B
CR123F218B
CR123F233B
CR123F233B
CR123F233B
CR123F233B
CR123F243B
CR123F243B
CR123F243B
CR123F243B
CR123F270B
CR123F270B
CR123F270B
CR123F270B
CR123F300B
CR123F300B
CR123F300B
CR123F300B
CR123F300B
CR123F327B
CR123F327B
CR123F327B
CR123F327B
CR123F327B
CR123F357B
CR123F357B
CR123F357B
CR123F357B
CR123F357B
CR123F395B
CR123F395B
CR123F395B
CR123F395B
CR123F395B
CR123F430B
CR123F430B
CR123F430B
CR123F430B
CR123F430B
CR123F487B
CR123F487B
CR123F487B
CR123F487B
CR123F487B
CR123F567B
CR123F567B
CR123F567B
CR123F567B
CR123F567B
CR123F614B
CR123F614B
CR123F614B
CR123F614B
CR123F614B
CR123F658B
CR123F658B
CR123F658B
CR123F658B
CR123F658B
CR123F719B
CR123F719B
CR123F719B
CR123F719B
CR123F719B
CR123F772B
CR123F772B
CR123F772B
CR123F772B
CR123F772B
CR123F848B
CR123F848B
CR123F848B
CR123F848B
CR123F848B
CR123F914B
CR123F914B
CR123F914B
CR123F914B
CR123F914B
CR123H055A
CR123H061A
CR123H067A
CR123H074A
CR123H082A
CR123H090A
CR123H099A
CR123H103B
CR123H108A
CR123H112B
CR123H120A
CR123H122B
CR123H132A
CR123H132B
CR123H144A
CR123H144B
CR123H157B
CR123H158A
CR123H171B
CR123H172A
CR123H186B
CR123H188A
CR123H205A
CR123H224A
CR123H245A
CR123H267A
CR123H291A
CR123H317A
CR123H346A
CR123H377A
CR123H410A
CR123H446A
CR123H486A
CR123H529A
CR123H575A
CR123H625A
CR123H680A
CR123H739A
CR123H802A
CR123H873A
CR123H950A
CR123K105B
CR123K105C
CR123K114B
CR123K118C
CR123K123A
CR123K125B
CR123K130C
CR123K135A
CR123K136B
CR123K143C
CR123K148B
CR123K150A
CR123K163B
CR123K165A
CR123K178B
CR123K182A
CR123K194B
CR123K200A
CR123K213B
CR123K222A
CR123K236B
CR123K249A
CR123K260B
CR123K277A
CR123K288B
CR123K301A
CR123K320B
CR123K329A
CR123K352B
CR123K362A
CR123K387B
CR123K398A
CR123K425B
CR123K438A
CR123K468B
CR123K479A
CR123K515B
CR123K527A
CR123K582A

CR123K585B
CR123K642A
CR123K650B
CR123K713A
CR123K720B
CR123K790B
CR123K791A
CR123K865B
CR123K875A
CR123K940B
CR123K963A
CR123L100A
CR123L107C
CR123L111B
CR123L122B
CR123L126C
CR123L135B
CR123L142C
CR123L147B
CR123L155C
CR123L165B
CR123L174A
CR123L181B
CR123L193A
CR123L199B
CR123L211A
CR123L220B
CR123L232A
CR123L241B
CR123L255A
CR123L265B
CR123L282A
CR123L293B
CR123L310A
CR123L322B
CR123L343A
CR123L352B
CR123L380A
CR123L390B
CR123L420A
CR123L426B
CR123L463A
CR123L464B
CR123L510A
CR123L520B
CR123L561A
CR123L593B
CR123L618A
CR123L650B
CR123L680A
CR123L710B
CR123L750A
CR123L787B
CR123L825A
CR123L866B
CR123L910A
CR123L950B
CR123R036A
CR123R036A
CR123R039A
CR123R039A
CR123R043A
CR123R043A
CR123R048A
CR123R048A
CR123R054A
CR123R054A
CR123R060A
CR123R060A
CR123R066A
CR123R066A
CR123R071A
CR123R071A
CR123R078A
CR123R078A
CR123R087A
CR123R087A
CR123R097A
CR123R097A
CR123R109A
CR123R109A
CR123R118A
CR123R118A
CR123R131A
CR123R131A
CR123R148A
CR123R148A
CR123R163A
CR123R163A
CR123R184A
CR123R184A
CR123R196A
CR123R196A
CR123R220A
CR123R220A
CR123R239A
CR123R239A
CR123R268A
CR123R268A
CR123R301A
CR123R301A
CR123R326A
CR123R326A
CR123R356A
CR123R356A
CR123R379A
CR123R379A
CR123R419A
CR123R419A
CR123R466A
CR123R466A
CR123R526A
CR123R526A
CR123R592A
CR123R592A
CR123R630A
CR123R630A
CR123R695A
CR123R695A
CR123R778A
CR123R778A
CR123R867A
CR123R867A
CR123R995A
CR123R995A
CR124C026
CR124C028
CR124C029
CR124C078
CR124C111
CR124C113
CR124D028
CR124D078
CR124D111
CR124D113
CR124E028
CR124E078
CR124E111
CR124E113
CR124F028
CR124F078
CR124G011
CR124G019
CR124K0128
CR124K0178
CR124K028
CR124K078
CR124L0128
CR124L0178
CR124L028
CR124L078
CR124M0128
CR124M0178
CR124M028
CR124M078
CR124N0128
CR124N0178
CR124N028
CR124N078
CR124P0128

CR124P0178
CR124P028
CR124P078
CR124X100C
CR124X100D
CR127A13
CR127A14
CR127A15
CR127A16
CR127A3
CR127A4
CR127A5
CR127A6
CR127B1
CR127B11
CR127B12
CR127B13
CR127B14
CR127B15
CR127B18
CR127B19
CR127B2
CR127B3
CR127B4
CR127B5
CR127B8
CR127B9
CR127X2
CR127X3
CR127X4
CR127X5
CR151A1
CR151A10
CR151A1001
CR151A1003
CR151A1007
CR151A1012
CR151A1018
CR151A1024
CR151A1036
CR151A1044
CR151A11
CR151A12
CR151A13
CR151A18
CR151A19
CR151A2
CR151A27
CR151A3
CR151A6
CR151A7
CR151A8
CR151A9
CR151B2
CR151B20
CR151B20AF
CR151B213A
CR151B213B
CR151B21AF
CR151B25
CR151B25AF
CR151B26
CR151B26AF
CR151B4
CR151B40
CR151B40AF
CR151B41AF
CR151B45
CR151B45AF
CR151B46
CR151B46AF
CR151B6
CR151B60
CR151B60AF
CR151B61AF
CR151B65
CR151B65AF
CR151B66
CR151B66AF
CR151C0100
CR151C0100AA
CR151C0200
CR151C0200AA
CR151C0300
CR151C0300AA
CR151C1
CR151C10
CR151C11
CR151C12
CR151C2
CR151C2200
CR151C2200AA
CR151C2300
CR151C2300AA
CR151C3
CR151C7
CR151C8
CR151KCC01AM
CR151KFC
CR151KFC02
CR151KFC04E
CR151KFC10B
CR151KFC10C
CR151KFC43E
CR151KFC45F
CR151KGC01
CR151KHC01AN
CR151KX001
CR151KX002
CR151KX003
CR151KX004
CR151KX005
CR151KX006
CR151KX007
CR151KX008
CR151KX009
CR151KX010
CR151KX011
CR151KX012
CR151KX013
CR151KX014
CR151KX016
CR151KX017
CR151KX020
CR151X301
CR160MC31**2
CR160MC31**A
CR160MC32**2
CR160MC32**A
CR160MC35**2
CR160MC35**A
CR160MC3D**2
CR160MC3D**A
CR160MC3E**2
CR160MC3E**A
CR160MC3F**2
CR160MC3F**A
CR160MC3G**2
CR160MC3G**A
CR160MC3H**2
CR160MC3H**A
CR160MC3I**2
CR160MC3I**A
CR160MC41**2
CR160MC41**A
CR160MC42**2
CR160MC42**A
CR160MC45**2
CR160MC45**A
CR160MC4D**2
CR160MC4D**A
CR160MC4E**2
CR160MC4E**A
CR160MC4F**2
CR160MC4F**A
CR160MC4G**2
CR160MC4G**A
CR160MC4H**2
CR160MC4H**A
CR160MC4I**2

CR160MC4I**A
CR160MC51**2
CR160MC51**A
CR160MC52**2
CR160MC52**A
CR160MC55**2
CR160MC55**A
CR160MC5D**2
CR160MC5D**A
CR160MC5E**2
CR160MC5E**A
CR160MC5F**2
CR160MC5F**A
CR160MC5G**2
CR160MC5G**A
CR160MC5H**2
CR160MC5H**A
CR160MC5I**2
CR160MC5I**A
CR160MC61**2
CR160MC61**A
CR160MC62**2
CR160MC62**A
CR160MC65**2
CR160MC65**A
CR160MC6D**2
CR160MC6D**A
CR160MC6F**2
CR160MC6F**A
CR160MC6G**2
CR160MC6G**A
CR160MC6H**2
CR160MC6H**A
CR160MC6I**2
CR160MC6I**A
CR160MC71**2
CR160MC71**A
CR160MC72**2
CR160MC72**A
CR160MC75**2
CR160MC75**A
CR160MC7D**2
CR160MC7D**A
CR160MC7F**2
CR160MC7F**A
CR160MC7G**2
CR160MC7G**A
CR160MC7H**2
CR160MC7H**A
CR160MC7I**2
CR160MC7I**A
CR160MC81**2
CR160MC81**A
CR160MC82**2
CR160MC82**A
CR160MC85**2
CR160MC85**A
CR160MC8D**2
CR160MC8D**A
CR160MC8E**2
CR160MC8E**A
CR160MC8F**2
CR160MC8F**A
CR160MC8G**2
CR160MC8G**A
CR160MC8H**2
CR160MC8H**A
CR160MC8I**2
CR160MC8I**A
CR160MC91**2
CR160MC91**A
CR160MC92**2
CR160MC92**A
CR160MC95**2
CR160MC95**A
CR160MC9D**2
CR160MC9D**A
CR160MC9F**2
CR160MC9F**A
CR160MC9G**2

CR160MC9G**A
CR160MC9H**2
CR160MC9H**A
CR160MC9I**2
CR160MC9I**A
CR160MCX1**
CR2790E100A*
CR2790E100B*
CR2790E100C*
CR2790E100H‡
CR2790E100J‡
CR2790E100K‡
CR2790E111A*
CR2790E111B*
CR2790E111C*
CR2810A14AA*
CR2810A14AB*
CR2810A14AC*
CR2810A14AG
CR2810A14AH*
CR2810A14AJ*
CR2810A14AK*
CR2810A14AP
CR2810A14AR*
CR2810A14AS*
CR2810A14AT*
CR2810A14AY
CR2810A14BA*
CR2810A14BB*
CR2810A14BF
CR2810A14BG*
CR2810A14BL
CR2810A14BR
CR2810A14BV
CR2810A14BX
CR2810A14BY
CR2810A14DE*
CR2810A14DF*
CR2810A14DG*
CR2810A14DH*
CR2810A14DJ*
CR2810A14DK*
CR2810A14DL*
CR2810A14EB‡
CR2810A14EC‡
CR2810A14ED‡
CR2810A14EE‡
CR2810A14EG‡
CR2810A14EJ‡
CR2810A14EL‡
CR2810A14EN‡
CR2810A14EV‡
CR2940BD201D
CR2940U200BL
CR2940U200BL
CR2940U202
CR2940U203
CR2940U207
CR2940U210
CR2940U211
CR2941AA101T
CR2941AA102B
CR2941NA101A
CR2941NA101B
CR2941NA102B
CR2941NA102F
CR2941NA102G
CR2941NA102H
CR2941NA102J
CR2943AA101A
CR2943AA101B
CR2943AA101E
CR2943AA101M
CR2943AA101S
CR2943AA102A
CR2943AA102AF
CR2943AA102H
CR2943AA103AA
CR2943AA103C
CR2943AB301A
CR2943AB301B

CR2943AB301C
CR2943AB301D
CR2943AB301E
CR2943AB301G
CR2943AB301H
CR2943AB301J
CR2943AB301K
CR2943AB301L
CR2943AB302A
CR2943AB302B
CR2943AB302C
CR2943AB302D
CR2943AB302E
CR2943AB302H
CR2943AB302K
CR2943AB302M
CR2943AB303A
CR2943AB303B
CR2943AB303C
CR2943AB303D
CR2943AB331A
CR2943AB331B
CR2943AB331C
CR2943AB331D
CR2943AB331E
CR2943AB331F
CR2943AB331G
CR2943AB331H
CR2943AB331J
CR2943AB331K
CR2943AB332A
CR2943AB332B
CR2943AB332C
CR2943AB332D
CR2943AB332E
CR2943AB332G
CR2943AB332H
CR2943AB332K
CR2943AB333A
CR2943AB333B
CR2943AB333C
CR2943AB333D
CR2943AJ201A
CR2943AJ201B
CR2943AJ202A
CR2943AJ202B
CR2943AJ301A
CR2943AJ301B
CR2943AJ301C
CR2943AJ302A
CR2943AJ302B
CR2943AJ302C
CR2943NA101E
CR2943NA101F
CR2943NA101G
CR2943NA102A
CR2943NA102B
CR2943NA102C
CR2943NA102D
CR2943NA102E
CR2943NA102G
CR2943NA102W
CR2943NA102X
CR2943NA103F
CR2943NA103G
CR2943NA103H
CR2943NA103J
CR2943NA103K
CR2943NA103L
CR2943NA103V
CR2943NA103Y
CR2943NB201A
CR2943NB202A
CR2943NB202B
CR2943NB203A
CR2943NB301A
CR2943NB301B
CR2943NB301C
CR2943NB301D
CR2943NB301E
CR2943NB301F
CR2943NB301G
CR2943NB301H
CR2943NB301J
CR2943NB301K
CR2943NB301L
CR2943NB301M
CR2943NB302A
CR2943NB302B
CR2943NB302C
CR2943NB302D
CR2943NB302E
CR2943NB302F
CR2943NB302G
CR2943NB302H
CR2943NB302J
CR2943NB302K
CR2943NB302L
CR2943NB302M
CR2943NB302N
CR2943NB302P
CR2943NB302Q
CR2943NB302R
CR2943NB303A
CR2943NB303B
CR2943NB303C
CR2943NB303D
CR2943NB303E
CR2943NB303F
CR2943NB303G
CR2943NB303H
CR2943NB303J
CR2943NB303K
CR2943NB303L
CR2943NB303M
CR2943NB303N
CR2943NB303P
CR2943NB331A
CR2943NB331B
CR2943NB331C
CR2943NB331D
CR2943NB331E
CR2943NB331F
CR2943NB331G
CR2943NB331H
CR2943NB331J
CR2943NB331K
CR2943NB331L
CR2943NB331M
CR2943NB332A
CR2943NB332B
CR2943NB332C
CR2943NB332D
CR2943NB332E
CR2943NB332F
CR2943NB332G
CR2943NB332H
CR2943NB332J
CR2943NB332K
CR2943NB332L
CR2943NB332M
CR2943NB332R
CR2943NB332S
CR2943NB332T
CR2943NB332V
CR2943NB333A
CR2943NB333B
CR2943NB333C
CR2943NB333D
CR2943NB333E
CR2943NB333F
CR2943NB333G
CR2943NB333H
CR2943NB333J
CR2943NB333K
CR2943NB333L
CR2943NB333M
CR2943NB333R
CR2943NB333V
CR2943NJ201A

CR2943NJ201B
CR2943NJ202A
CR2943NJ202E
CR2943NJ202F
CR2943NJ202G
CR2943NJ202H
CR2943NJ301A
CR2943NJ301B
CR2943NJ301C
CR2943NJ302A
CR2943NJ302E
CR2943NJ302F
CR2943NJ302G
CR2943NJ302H
CR2960SY139C3B
CR2960SY139C3C
CR2960SY139C3D
CR2960SY139D2A
CR2960SY139D3A
CR305A002
CR305A003
CR305A004
CR305A005
CR305A023
CR305A102
CR305A103
CR305A104
CR305A105
CR305A123
CR305B002
CR305B003
CR305B004
CR305B005
CR305B023
CR305B102
CR305B103
CR305B104
CR305B105
CR305B123
CR305B202
CR305B203
CR305B204
CR305B205
CR305B223
CR305B402
CR305B403
CR305B404
CR305B405
CR305B423
CR305B602
CR305B603
CR305B604
CR305B605
CR305B623
CR305C002
CR305C003
CR305C004
CR305C005
CR305C023
CR305C102
CR305C103
CR305C104
CR305C105
CR305C123
CR305C202
CR305C203
CR305C204
CR305C205
CR305C223
CR305C402
CR305C403
CR305C404
CR305C405
CR305C423
CR305C602
CR305C603
CR305C604
CR305C605
CR305C623
CR305D002
CR305D003
CR305D004
CR305D005
CR305D023
CR305D102
CR305D103
CR305D104
CR305D105
CR305D123
CR305D202
CR305D203
CR305D204
CR305D205
CR305D223
CR305D402
CR305D403
CR305D404
CR305D405
CR305D423
CR305D602
CR305D603
CR305D604
CR305D605
CR305D623
CR305E002
CR305E003
CR305E004
CR305E005
CR305E023
CR305E102
CR305E103
CR305E104
CR305E105
CR305E123
CR305E202
CR305E203
CR305E204
CR305E205
CR305E223
CR305E402
CR305E403
CR305E404
CR305E405
CR305E423
CR305E602
CR305E603
CR305E604
CR305E605
CR305E623
CR305F002
CR305F003
CR305F004
CR305F005
CR305F023
CR305F102
CR305F103
CR305F104
CR305F105
CR305F123
CR305F202
CR305F203
CR305F204
CR305F205
CR305F223
CR305F402
CR305F403
CR305F404
CR305F405
CR305F423
CR305F602
CR305F603
CR305F604
CR305F605
CR305F623
CR305G002
CR305G003
CR305G004
CR305G005
CR305G023
CR305G102

CR305G103
CR305G104
CR305G105
CR305G123
CR305G202
CR305G203
CR305G204
CR305G205
CR305G223
CR305G402
CR305G403
CR305G404
CR305G405
CR305G423
CR305G602
CR305G603
CR305G604
CR305G605
CR305G623
CR305H002
CR305H003
CR305H102
CR305H103
CR305HH002
CR305HH003
CR305HH004
CR305HH005
CR305HH023
CR305HH102AA2A
CR305HH103AA2A
CR305HH104AA2A
CR305HH105AA2A
CR305HH123AA2A
CR305HH202AA2A
CR305HH203AA2A
CR305HH204AA2A
CR305HH205AA2A
CR305HH223AA2A
CR305HH402AA2A
CR305HH403AA2A
CR305HH404AA2A
CR305HH405AA2A
CR305HH423AA2A
CR305HH602AA2A
CR305HH603AA2A
CR305HH604AA2A
CR305HH605AA2A
CR305HH623AA2A
CR305HR002
CR305HR003
CR305HR004
CR305HR005
CR305HR023
CR305HR102AA2A
CR305HR103AA2A
CR305HR104AA2A
CR305HR105AA2A
CR305HR123AA2A
CR305HR202AA2A
CR305HR203AA2A
CR305HR204AA2A
CR305HR205AA2A
CR305HR223AA2A
CR305HR402AA2A
CR305HR403AA2A
CR305HR404AA2A
CR305HR405AA2A
CR305HR423AA2A
CR305HR602AA2A
CR305HR603AA2A
CR305HR604AA2A
CR305HR605AA2A
CR305HR623AA2A
CR305J002
CR305J002ADA
CR305J003
CR305J003ADA
CR305J102
CR305J102ADA
CR305J103
CR305J103ADA
CR305J202
CR305J203
CR305J402
CR305J403
CR305J602
CR305J603
CR305K002
CR305K002ADA
CR305K003
CR305K003ADA
CR305K102
CR305K102ADA
CR305K103
CR305K103ADA
CR305K202
CR305K203
CR305K402
CR305K402ADA
CR305K403
CR305K403ADA
CR305K602
CR305K603
CR305L002
CR305L003
CR305L102
CR305L103
CR305L202
CR305L203
CR305L402
CR305L403
CR305L602
CR305L603
CR305M002
CR305M003
CR305M004
CR305M005
CR305M102
CR305M103
CR305M104
CR305M105
CR305M202
CR305M203
CR305M204
CR305M205
CR305M402
CR305M403
CR305M404
CR305M405
CR305M602
CR305M603
CR305M604
CR305M605
CR305N002
CR305N003
CR305N004
CR305N005
CR305N023
CR305N102
CR305N103
CR305N104
CR305N105
CR305N123
CR305N202
CR305N203
CR305N204
CR305N205
CR305N223
CR305N402
CR305N403
CR305N404
CR305N405
CR305N423
CR305N602
CR305N603
CR305N604
CR305N605
CR305N623
CR305P002
CR305P003

CR305P004
CR305P005
CR305P023
CR305P102
CR305P103
CR305P104
CR305P105
CR305P123
CR305P202
CR305P203
CR305P204
CR305P205
CR305P223
CR305P402
CR305P403
CR305P404
CR305P405
CR305P423
CR305P602
CR305P603
CR305P604
CR305P605
CR305P623
CR305R002AEA
CR305R003AEA
CR305R004AEA
CR305R005AEA
CR305R023AEA
CR305R102AEA
CR305R103AEA
CR305R104AEA
CR305R105AEA
CR305R123AEA
CR305R202AEA
CR305R203AEA
CR305R204AEA
CR305R205AEA
CR305R223AEA
CR305R402AEA
CR305R403AEA
CR305R404AEA
CR305R405AEA
CR305R423AEA
CR305R602AEA
CR305R603AEA
CR305R604AEA
CR305R605AEA
CR305R623AEA
CR305S002AEA
CR305S003AEA
CR305S004AEA
CR305S005AEA
CR305S023AEA
CR305S102AEA
CR305S103AEA
CR305S104AEA
CR305S105AEA
CR305S123AEA
CR305S202AEA
CR305S203AEA
CR305S204AEA
CR305S205AEA
CR305S223AEA
CR305S402AEA
CR305S403AEA
CR305S404AEA
CR305S405AEA
CR305S423AEA
CR305S602AEA
CR305S603AEA
CR305S604AEA
CR305S605AEA
CR305S623AEA
CR305T002
CR305T003
CR305T004
CR305T005
CR305T023
CR305T102
CR305T103
CR305T104
CR305T105
CR305T123
CR305T202
CR305T203
CR305T204
CR305T205
CR305T223
CR305T402
CR305T403
CR305T404
CR305T405
CR305T423
CR305T602
CR305T603
CR305T604
CR305T605
CR305T623
CR305U002
CR305U003
CR305U004
CR305U005
CR305U023
CR305U102
CR305U103
CR305U104
CR305U105
CR305U123
CR305U202
CR305U203
CR305U204
CR305U205
CR305U223
CR305U402
CR305U403
CR305U404
CR305U405
CR305U423
CR305U602
CR305U603
CR305U604
CR305U605
CR305U623
CR305W002
CR305W003
CR305W004
CR305W005
CR305W023
CR305W102
CR305W103


CR305W104
CR305W105
CR305W123
CR305W202
CR305W203
CR305W204
CR305W205
CR305W223
CR305W402
CR305W403
CR305W404
CR305W405
CR305W423
CR305W602
CR305W603
CR305W604
CR305W605
CR305W623
CR305X100A
CR305X100A
CR305X100B
CR305X100B
CR305X100C
CR305X100C
CR305X100D
CR305X100D
CR305X100E
CR305X100E
CR305X100RA
CR305X100RA

CR305X100RB
CR305X100RB
CR305X100RC
CR305X100RC
CR305X111B
CR305X111B
CR305X112A
CR305X112A
CR305X112P
CR305X112P
CR305X112P
CR305X120N
CR305X120N
CR305X130N
CR305X130N
CR305X130P
CR305X130P
CR305X141A
CR305X141A
CR305X141B
CR305X141B
CR305X141C
CR305X141C
CR305X141D
CR305X141D
CR305X146C
CR305X146C
CR305X150N
CR305X150N
CR305X200A
CR305X200A
CR305X200B
CR305X200B
CR305X200C
CR305X200C
CR305X200RA
CR305X200RA
CR305X200RB
CR305X200RB
CR305X200RC
CR305X200RC
CR305X211B
CR305X211B
CR305X212A
CR305X212A
CR305X220N
CR305X220N
CR305X230D
CR305X230D
CR305X230N
CR305X230N
CR305X241A
CR305X241A
CR305X241B
CR305X241B
CR305X241C
CR305X241C
CR305X241D
CR305X241D
CR305X250N
CR305X250N
CR305X300A
CR305X300A
CR305X300B
CR305X300B
CR305X300C
CR305X300C
CR305X300RA
CR305X300RA
CR305X300RB
CR305X300RB
CR305X300RC
CR305X300RC
CR305X312A
CR305X312A
CR305X320B
CR305X320B
CR305X330B
CR305X330B
CR305X330D
CR305X330D
CR305X341A
CR305X341A
CR305X341B
CR305X341B
CR305X341C
CR305X341C
CR305X341D
CR305X341D
CR305X350B
CR305X350B
CR305X500A
CR305X500A
CR305X500B
CR305X500B
CR305X500C
CR305X500C
CR305X500RA
CR305X500RA
CR305X500RB
CR305X500RB
CR305X500RC
CR305X500RC
CR305X520B
CR305X520B
CR305X530B
CR305X530B
CR305X530D
CR305X530D
CR305X541A
CR305X541A
CR305X541B
CR305X541B
CR305X541C
CR305X541C
CR305X541D
CR305X541D
CR305X550B
CR305X550B
CR305X701A
CR305X701A
CR305X701B
CR305X701B
CR305X701C
CR305X701C
CR305X701D
CR305X701D
CR305X702A
CR305X702A
CR305X702B
CR305X702B
CR305X702C
CR305X702C
CR305X702D
CR305X702D
CR305X705A
CR305X705A
CR305X705B
CR305X705B
CR305X705C
CR305X705C
CR305X705D
CR305X705D
CR305Z002
CR305Z003
CR305Z004
CR305Z005
CR305Z023
CR305Z102
CR305Z103
CR305Z104
CR305Z105
CR305Z123
CR305Z202
CR305Z203
CR305Z204
CR305Z205
CR305Z223
CR305Z402
CR305Z403

CR305Z404
CR305Z405
CR305Z423
CR305Z602
CR305Z603
CR305Z604
CR305Z605
CR305Z623
CR306A002
CR306A003
CR306A004
CR306A005
CR306A023
CR306A102
CR306A103
CR306A104
CR306A105
CR306A123
CR306B002
CR306B003
CR306B004
CR306B005
CR306B023
CR306B102
CR306B103
CR306B104
CR306B105
CR306B123
CR306B202
CR306B203
CR306B204
CR306B205
CR306B223
CR306B402
CR306B403
CR306B404
CR306B405
CR306B423
CR306B602
CR306B603
CR306B604
CR306B605
CR306B623
CR306C002
CR306C003
CR306C004
CR306C005
CR306C023
CR306C102
CR306C103
CR306C104
CR306C105
CR306C123
CR306C202
CR306C203
CR306C204
CR306C205
CR306C223
CR306C402
CR306C403
CR306C404
CR306C405
CR306C423
CR306C602
CR306C603
CR306C604
CR306C605
CR306C623
CR306CX*002
CR306CX*003
CR306CX*004
CR306CX*005
CR306CX*023
CR306CX*102
CR306CX*103
CR306CX*104
CR306CX*105
CR306CX*123
CR306CX*202
CR306CX*203
CR306CX*204
CR306CX*205
CR306CX*223
CR306CX*402
CR306CX*403
CR306CX*404
CR306CX*405
CR306CX*423
CR306CX*602
CR306CX*603
CR306CX*604
CR306CX*605
CR306CX*623
CR306D002
CR306D003
CR306D004
CR306D005
CR306D023
CR306D102
CR306D103
CR306D104
CR306D105
CR306D123
CR306D202
CR306D203
CR306D204
CR306D205
CR306D223
CR306D402
CR306D403
CR306D404
CR306D405
CR306D423
CR306D602
CR306D603
CR306D604
CR306D605
CR306D623
CR306DX*002
CR306DX*003
CR306DX*004
CR306DX*005
CR306DX*023
CR306DX*102
CR306DX*103
CR306DX*104
CR306DX*105
CR306DX*123
CR306DX*202
CR306DX*203
CR306DX*204
CR306DX*205
CR306DX*223
CR306DX*402
CR306DX*403
CR306DX*404
CR306DX*405
CR306DX*423
CR306DX*602
CR306DX*603
CR306DX*604
CR306DX*605
CR306DX*623
CR306E002
CR306E003
CR306E004
CR306E005
CR306E023
CR306E102
CR306E103
CR306E104
CR306E105
CR306E123
CR306E202
CR306E203
CR306E204
CR306E205
CR306E223
CR306E402
CR306E403
CR306E404
CR306E405
CR306E423
CR306E602
CR306E603
CR306E604
CR306E605
CR306E623
CR306EX*002
CR306EX*003
CR306EX*004
CR306EX*005
CR306EX*023
CR306EX*102
CR306EX*103
CR306EX*104
CR306EX*105
CR306EX*123
CR306EX*202
CR306EX*203
CR306EX*204
CR306EX*205
CR306EX*223
CR306EX*402
CR306EX*403
CR306EX*404
CR306EX*405
CR306EX*423
CR306EX*602
CR306EX*603
CR306EX*604
CR306EX*605
CR306EX*623
CR306F002
CR306F003
CR306F004
CR306F005
CR306F023
CR306F102
CR306F103
CR306F104
CR306F105
CR306F123
CR306F202
CR306F203
CR306F204
CR306F205
CR306F223
CR306F402
CR306F403
CR306F404
CR306F405
CR306F423
CR306F602
CR306F603
CR306F604
CR306F605
CR306F623
CR306FX*002
CR306FX*003
CR306FX*004
CR306FX*005
CR306FX*023
CR306FX*102
CR306FX*103
CR306FX*104
CR306FX*105
CR306FX*123
CR306FX*202
CR306FX*203
CR306FX*204
CR306FX*205
CR306FX*223
CR306FX*402
CR306FX*403
CR306FX*404
CR306FX*405
CR306FX*423
CR306FX*602
CR306FX*603
CR306FX*604
CR306FX*605
CR306FX*623
CR306G002
CR306G003
CR306G004
CR306G005
CR306G023
CR306G102
CR306G103
CR306G104
CR306G105
CR306G123
CR306G202
CR306G203
CR306G204
CR306G205
CR306G223
CR306G402
CR306G403
CR306G404
CR306G405
CR306G423
CR306G602
CR306G603
CR306G604
CR306G605
CR306G623
CR306GX*002
CR306GX*003
CR306GX*004
CR306GX*005
CR306GX*023
CR306GX*102
CR306GX*103
CR306GX*104
CR306GX*105
CR306GX*123
CR306GX*202
CR306GX*203
CR306GX*204
CR306GX*205
CR306GX*223
CR306GX*402
CR306GX*403
CR306GX*404
CR306GX*405
CR306GX*423
CR306GX*602
CR306GX*603
CR306GX*604
CR306GX*605
CR306GX*623
CR306H002
CR306H003
CR306H102
CR306H103
CR306HH002
CR306HH003
CR306HH004
CR306HH005
CR306HH023
CR306HH102
CR306HH103
CR306HH104
CR306HH105
CR306HH123
CR306HH202
CR306HH203
CR306HH204
CR306HH205
CR306HH223
CR306HH402
CR306HH403
CR306HH404
CR306HH405
CR306HH423
CR306HH602
CR306HH603
CR306HH604

CR306HH605
CR306HH623
CR306HX*002
CR306HX*003
CR306HX*004
CR306HX*005
CR306HX*023
CR306HX*102
CR306HX*103
CR306HX*104
CR306HX*105
CR306HX*123
CR306HX*202
CR306HX*203
CR306HX*204
CR306HX*205
CR306HX*223
CR306HX*402
CR306HX*403
CR306HX*404
CR306HX*405
CR306HX*423
CR306HX*602
CR306HX*603
CR306HX*604
CR306HX*605
CR306HX*623
CR306J002
CR306J003
CR306J102
CR306J103
CR306J202
CR306J203
CR306J402
CR306J403
CR306J602
CR306J603
CR306K002
CR306K002BMA
CR306K003
CR306K003BMA
CR306K102
CR306K102BKA
CR306K103
CR306K103BKA
CR306K202
CR306K202BKA
CR306K203
CR306K203BKA
CR306K402
CR306K402BKA
CR306K403
CR306K403BKA
CR306K602
CR306K602BKA
CR306K603
CR306K603BKA
CR306L002
CR306L003
CR306L102
CR306L103
CR306L202
CR306L203
CR306L402
CR306L403
CR306L602
CR306L603
CR306M002
CR306M003
CR306M004
CR306M005
CR306M102
CR306M103
CR306M104
CR306M105
CR306M202
CR306M203
CR306M204
CR306M205
CR306M402
CR306M403
CR306M404
CR306M405
CR306M602
CR306M603
CR306M604
CR306M605
CR306X190B
CR306X190C
CR306X190G
CR306X190K
CR306X190L
CR306X190M
CR306X190T
CR306X191A
CR306X191A
CR306X290B
CR306X290C
CR306X290G
CR306X290K
CR306X290L
CR306X290M
CR306X290T
CR306X390B
CR306X390C
CR306X390G
CR306X390K
CR306X390L
CR306X390S
CR306X490B
CR306X490C
CR306X490G
CR306X490K
CR306X490L
CR306X490S
CR306X590B
CR306X590C
CR306X590G
CR306X590K
CR306X590L
CR306X590S
CR307B103AAA
CR307B103BAA
CR307B104FAA
CR307B104GAA
CR307B105WAA
CR307B123AAA
CR307B123BAA
CR307B203AAA
CR307B203AWA
CR307B203BAA
CR307B203BWA
CR307B204FAA
CR307B204FWA
CR307B204GAA
CR307B204GWA
CR307B205WAA
CR307B205WWA
CR307B223AAA
CR307B223AWA
CR307B223BAA
CR307B223BWA
CR307B403AAAA
CR307B403BAAA
CR307B404FAAA
CR307B404GAAA
CR307B405WAAA
CR307B423AAAA
CR307B423BAAA
CR307B603AAAA
CR307B603BAAA
CR307B604FAAA
CR307B604GAAA
CR307B605WAAA
CR307B623AAAA
CR307B623BAAA
CR307C103DAA
CR307C103EAA
CR307C104HAA
CR307C104JAA

CR307C105XAA
CR307C105YAA
CR307C123DAA
CR307C123EAA
CR307C203DAA
CR307C203DYA1
CR307C203EAA
CR307C203EYA1
CR307C204HAA
CR307C204HNA
CR307C204HYA1
CR307C204HYA186
CR307C204JAA
CR307C204JNA
CR307C204JYA1
CR307C204JYA186
CR307C205XAA
CR307C205XYA1
CR307C205YAA
CR307C205YYA1
CR307C223DAA
CR307C223DYA1
CR307C223EAA
CR307C223EYA1
CR307C403DAAA
CR307C403EAAA
CR307C404HAAA
CR307C404JAAA
CR307C405XAAA
CR307C405YAAA
CR307C423DAAA
CR307C423EAAA
CR307C603DAAA
CR307C603EAAA
CR307C604HAAA
CR307C604JAAA
CR307C605XAAA
CR307C605YAAA
CR307C623DAAA
CR307C623EAAA
CR307D103EAA
CR307D103GAA
CR307D104MAA
CR307D104NAA
CR307D105YAA
CR307D105ZAA
CR307D123EAA
CR307D203EAA
CR307D203EMA
CR307D203GAA
CR307D203GMA
CR307D204MAA
CR307D204MJA
CR307D204MMA
CR307D204MYA92
CR307D204NAA
CR307D204NJA
CR307D204NMA
CR307D204NYA92
CR307D205YAA
CR307D205YMA
CR307D205ZAA
CR307D205ZMA
CR307D223EAA
CR307D223EMA
CR307D403EAAA
CR307D403GAAA
CR307D404MAAA
CR307D404NAAA
CR307D405YAAA
CR307D405ZAAA
CR307D423EAAA
CR307D603EAAA
CR307D603GAAA
CR307D604MAAA
CR307D604NAAA
CR307D605YAAA
CR307D605ZAAA
CR307D623EAAA
CR307E103CAA

CR307E103TAA
CR307E104FAA
CR307E105RAA
CR307E105SAA
CR307E123CAA
CR307E123TAA
CR307E203CAA
CR307E203CJA
CR307E203TAA
CR307E203TJA
CR307E204FAA
CR307E204FJA
CR307E204FSA
CR307E204FYA73
CR307E205RAA
CR307E205RJA
CR307E205SAA
CR307E205SJA
CR307E223CAA
CR307E223CJA
CR307E223TAA
CR307E223TJA
CR307E403CAAA
CR307E403TAAA
CR307E404FAAA
CR307E405RAAA
CR307E405SAAA
CR307E423CAAA
CR307E423TAAA
CR307E603CAAA
CR307E603TAAA
CR307E604FAAA
CR307E605RAAA
CR307E605SAAA
CR307E623CAAA
CR307E623TAAA
CR307F103CAA
CR307F103EAA
CR307F104BAA
CR307F104CAA
CR307F104EAA
CR307F105BAA
CR307F105CAA
CR307F123EAA
CR307F203CAA
CR307F203CRA
CR307F203EAA
CR307F203ERA
CR307F204BAA
CR307F204BPA
CR307F204BRA
CR307F204BYA45
CR307F204CAA
CR307F204CPA
CR307F204CRA
CR307F204CYA45
CR307F204EAA
CR307F204EPA
CR307F204ERA
CR307F204EYA45
CR307F205BAA
CR307F205BRA
CR307F205CAA
CR307F205CRA
CR307F223EAA
CR307F223ERA
CR307F403CAAA
CR307F403EAAA
CR307F404BAAA
CR307F404CAAA
CR307F404EAAA
CR307F405BAAA
CR307F405CAAA
CR307F423FAAA
CR307F603CAAA
CR307F603EAAA
CR307F604BAAA
CR307F604CAAA
CR307F604EAAA
CR307F605BAAA

CR307F605CAAA
CR307F623EAAA
CR307G103AAA
CR307G103BAA
CR307G103CAA
CR307G104AAA
CR307G104BAA
CR307G104CAA
CR307G105AAA
CR307G105BAA
CR307G123CAA
CR307G203AAA
CR307G203AEA
CR307G203BAA
CR307G203BEA
CR307G203CAA
CR307G203CEA
CR307G204AAA
CR307G204AEA
CR307G204AKA
CR307G204BAA
CR307G204BEA
CR307G204BKA
CR307G204CAA
CR307G204CEA
CR307G204CKA
CR307G205AAA
CR307G205AEA
CR307G205BAA
CR307G205BEA
CR307G223CAA
CR307G223CEA
CR307G403AAAA
CR307G403BAAA
CR307G403CAAA
CR307G404AAAA
CR307G404BAAA
CR307G404CAAA
CR307G405AAAA
CR307G405BAAA
CR307G423CAAA
CR307G603AAAA
CR307G603BAAA
CR307G603CAAA
CR307G604AAAA
CR307G604BAAA
CR307G604CAAA
CR307G605AAAA
CR307G605BAAA
CR307G623CAAA
CR307HH103EAAA
CR307HH104EAAA
CR307HH105DAAA
CR307HH123EAAA
CR307HH203EAAA
CR307HH203EAEA
CR307HH204EAAA
CR307HH204EAEA
CR307HH205DAAA
CR307HH205DAEA
CR307HH223EAAA
CR307HH223EAEA
CR307HH403EAAA
CR307HH404EAAA
CR307HH405DAAA
CR307HH423EAAA
CR307HH603EAAA
CR307HH604EAAA
CR307HH605DAAA
CR307HH623EAAA
CR307X190B
CR307X190E
CR307X190J
CR307X190S
CR307X290B
CR307X290E
CR307X290J
CR307X290S
CR307X390B
CR307X390E
CR307X390J
CR307X390S
CR307X490B
CR307X490E
CR307X490J
CR307X490S
CR307X590B
CR307X590E
CR307X590J
CR307X590S
CR308B103AAA
CR308B103BAA
CR308B104AAA
CR308B104DAA
CR308B105AAA
CR308B105DAA
CR308B123AAA
CR308B123BAA
CR308B203AAA
CR308B203AEA
CR308B203BAA
CR308B203BEA
CR308B204AAA
CR308B204AEA
CR308B204DAA
CR308B204DEA
CR308B205AAA
CR308B205AEA
CR308B205DAA
CR308B205DEA
CR308B223AAA
CR308B223AEA
CR308B223BAA
CR308B223BEA
CR308B403AAAA
CR308B403BAAA
CR308B404AAAA
CR308B404DAAA
CR308B405AAAA
CR308B405DAAA
CR308B423AAAA
CR308B423BAA
CR308B603AAAA
CR308B603BAAA
CR308B604AAAA
CR308B604DAAA
CR308B605AAAA
CR308B605DAAA
CR308B623AAAA
CR308B623BAAA
CR308C103AAA
CR308C103BAA
CR308C103CAA
CR308C104AAA
CR308C104DAA
CR308C104EAA
CR308C105AAA
CR308C105DAA
CR308C105EAA
CR308C123AAA
CR308C123BAA
CR308C123CAA
CR308C203AAA
CR308C203AMA
CR308C203BAA
CR308C203BMA
CR308C203CAA
CR308C203CMA
CR308C204AAA
CR308C204AMA
CR308C204DAA
CR308C204DMA
CR308C204DYA112*
CR308C204DYA255
CR308C204EAA
CR308C204EMA
CR308C204EYA112
CR308C204EYA255
CR308C205AAA
CR308C205AMA

CR308C205DAA
CR308C205DMA
CR308C205EAA
CR308C205EMA
CR308C223AAA
CR308C223AMA
CR308C223BAA
CR308C223BMA
CR308C223CAA
CR308C223CMA
CR308C403AAAA
CR308C403BAAA
CR308C403CAAA
CR308C404AAAA
CR308C404DAAA
CR308C404EAAA
CR308C405AAAA
CR308C405DAAA
CR308C405EAAA
CR308C423AAAA
CR308C423BAAA
CR308C423CAAA
CR308C603AAAA
CR308C603BAAA
CR308C603CAAA
CR308C604AAAA
CR308C604DAAA
CR308C604EAAA
CR308C605AAAA
CR308C605DAAA
CR308C605EAAA
CR308C623AAAA
CR308C623BAAA
CR308C623CAAA
CR308D103AAA
CR308D103BAA
CR308D103CAA
CR308D104AAA
CR308D104EAA
CR308D104FAA
CR308D105AAA
CR308D105EAA
CR308D105FAA
CR308D105TAA
CR308D123AAA
CR308D123BAA
CR308D123CAA
CR308D203AAA
CR308D203AHA
CR308D203BAA
CR308D203BHA
CR308D203CAA
CR308D203CHA
CR308D204AAA
CR308D204AHA
CR308D204EAA
CR308D204EDLA
CR308D204EHA
CR308D204EYA106
CR308D204FAA
CR308D204FDLA
CR308D204FHA
CR308D204FYA106
CR308D205AAA
CR308D205AHA
CR308D205EAA
CR308D205EHA
CR308D205FAA
CR308D205FHA
CR308D205TAA
CR308D205THA
CR308D223AAA
CR308D223AHA
CR308D223BAA
CR308D223BHA
CR308D223CAA
CR308D223CHA
CR308D403AAAA
CR308D403BAAA
CR308D403CAAA
CR307X390J
CR307X390S
CR307X490B
CR307X490E
CR307X490J
CR307X490S
CR307X590B
CR307X590E
CR307X590J
CR307X590S
CR308B103AAA
CR308B103BAA
CR308B104AAA
CR308B104DAA
CR308B105AAA
CR308B105DAA
CR308B123AAA
CR308B123BAA
CR308B203AAA
CR308B203AEA
CR308B203BAA
CR308B203BEA
CR308B204AAA
CR308B204AEA
CR308B204DAA
CR308B204DEA
CR308B205AAA
CR308B205AEA
CR308B205DAA
CR308B205DEA
CR308B223AAA
CR308B223AEA
CR308B223BAA
CR308B223BEA
CR308B403AAAA
CR308B403BAAA
CR308B404AAAA
CR308B404DAAA
CR308B405AAAA
CR308B405DAAA
CR308B423AAAA
CR308B423BAA
CR308B603AAAA
CR308B603BAAA
CR308B604AAAA
CR308B604DAAA
CR308B605AAAA
CR308B605DAAA
CR308B623AAAA
CR308B623BAAA
CR308C103AAA
CR308C103BAA
CR308C103CAA
CR308C104AAA
CR308C104DAA
CR308C104EAA
CR308C105AAA
CR308C105DAA
CR308C105EAA
CR308C123AAA
CR308C123BAA
CR308C123CAA
CR308C203AAA
CR308C203AMA
CR308C203BAA
CR308C203BMA
CR308C203CAA
CR308C203CMA
CR308C204AAA
CR308C204AMA
CR308C204DAA
CR308C204DMA
CR308C204DYA112*
CR308C204DYA255
CR308C204EAA
CR308C204EMA
CR308C204EYA112
CR308C204EYA255
CR308C205AAA
CR308C205AMA

CR308E603BAAA
CR308E603CAAA
CR308E604AAAA
CR308E604EAAA
CR308E604FAAA
CR308E605AAAA
CR308E605EAAA
CR308E605FAAA
CR308E605HAAA
CR308E623AAAA
CR308E623BAAA
CR308E623CAAA
CR308F103AAA
CR308F103BAA
CR308F104AAA
CR308F104DAA
CR308F105AAA
CR308F105DAA
CR308F123AAA
CR308F123BAA
CR308F203AAA
CR308F203ALA
CR308F203BAA
CR308F203BLA
CR308F204AAA
CR308F204ALA
CR308F204DAA
CR308F204DLA
CR308F204DTA
CR308F204DYA36
CR308F205AAA
CR308F205ALA
CR308F205DAA
CR308F205DLA
CR308F223AAA
CR308F223ALA
CR308F223BAA
CR308F223BLA
CR308F403AAAA
CR308F403BAAA
CR308F404AAAA
CR308F404DAAA
CR308F405AAAA
CR308F405DAAA
CR308F423AAAA
CR308F423BAAA
CR308F603AAAA
CR308F603BAAA
CR308F604AAAA
CR308F604DAAA
CR308F605AAAA
CR308F605DAAA
CR308F623AAAA
CR308F623BAAA
CR308G103AAA
CR308G103BAA
CR308G104AAA
CR308G104FAA
CR308G105AAA
CR308G105FAA
CR308G123AAA
CR308G123BAA
CR308G203AAA
CR308G203AEA
CR308G203BAA
CR308G203BEA
CR308G204AAA
CR308G204AEA
CR308G204FAA
CR308G204FEA
CR308G204FKA
CR308G204FGHA
CR308G205AAA
CR308G205AEA
CR308G205FAA
CR308G205FEA
CR308G223AAA
CR308G223AEA
CR308G223BAA
CR308G223BEA
CR308G403AAAA
CR308G403BAAA
CR308G404AAAA
CR308G404FAAA
CR308G405AAAA
CR308G405FAAA
CR308G423AAAA
CR308G423BAAA
CR308G603AAAA
CR308G603BAAA
CR308G604AAAA
CR308G604FAAA
CR308G605AAAA
CR308G605FAAA
CR308G623AAAA
CR308G623BAAA
CR308HH103AAAA
CR308HH103PAAA
CR308HH104AAAA
CR308HH104PAAA
CR308HH105AAAA
CR308HH105PAAA
CR308HH123AAAA
CR308HH123PAAA
CR308HH203AAAA
CR308HH203AAEA
CR308HH203PAAA
CR308HH203PAEA
CR308HH204AAAA
CR308HH204AAEA
CR308HH204PAAA
CR308HH204PAEA
CR308HH205AAAA
CR308HH205AAEA
CR308HH205PAAA
CR308HH205PAEA
CR308HH223AAAA
CR308HH223AAEA
CR308HH223PAAA
CR308HH223PAEA
CR308HH403AAAA
CR308HH403PAAA
CR308HH404AAAA
CR308HH404PAAA
CR308HH405AAAA
CR308HH405PAAA
CR308HH423AAAA
CR308HH423PAAA
CR308HH603AAAA
CR308HH603PAAA
CR308HH604AAAA
CR308HH604PAAA
CR308HH605AAAA
CR308HH605PAAA
CR308HH623AAAA
CR308HH623PAAA
CR308X110A
CR308X111B
CR308X112B
CR308X120A
CR308X121C
CR308X122C
CR308X130A
CR308X132D
CR308X132E
CR308X140A
CR308X142E
CR308X142F
CR308X190B
CR308X190E
CR308X190J
CR308X190S
CR308X290B
CR308X290E
CR308X290J
CR308X290S
CR308X390B
CR308X390E
CR308X390J
CR308X390S

CR308E603BAAA
CR308E603CAAA
CR308E604AAAA
CR308E604EAAA
CR308E604FAAA
CR308E605AAAA
CR308E605EAAA
CR308E605FAAA
CR308E605HAAA
CR308E623AAAA
CR308E623BAAA
CR308E623CAAA
CR308F103AAA
CR308F103BAA
CR308F104AAA
CR308F104DAA
CR308F105AAA
CR308F105DAA
CR308F123AAA
CR308F123BAA
CR308F203AAA
CR308F203ALA
CR308F203BAA
CR308F203BLA
CR308F204AAA
CR308F204ALA
CR308F204DAA
CR308F204DLA
CR308F204DTA
CR308F204DYA36
CR308F205AAA
CR308F205ALA
CR308F205DAA
CR308F205DLA
CR308F223AAA
CR308F223ALA
CR308F223BAA
CR308F223BLA
CR308F403AAAA
CR308F403BAAA
CR308F404AAAA
CR308F404DAAA
CR308F405AAAA
CR308F405DAAA
CR308F423AAAA
CR308F423BAAA
CR308F603AAAA
CR308F603BAAA
CR308F604AAAA
CR308F604DAAA
CR308F605AAAA
CR308F605DAAA
CR308F623AAAA
CR308F623BAAA
CR308G103AAA
CR308G103BAA
CR308G104AAA
CR308G104FAA
CR308G105AAA
CR308G105FAA
CR308G123AAA
CR308G123BAA
CR308G203AAA
CR308G203AEA
CR308G203BAA
CR308G203BEA
CR308G204AAA
CR308G204AEA
CR308G204FAA
CR308G204FEA
CR308G204FKA
CR308G204FGHA
CR308G205AAA
CR308G205AEA
CR308G205FAA
CR308G205FEA
CR308G223AAA
CR308G223AEA
CR308G223BAA
CR308G223BEA
CR308G403AAAA
CR308G403BAAA
CR308G404AAAA
CR308G404FAAA
CR308G405AAAA
CR308G405FAAA
CR308G423AAAA
CR308G423BAAA
CR308G603AAAA
CR308G603BAAA
CR308G604AAAA
CR308G604FAAA
CR308G605AAAA
CR308G605FAAA
CR308G623AAAA
CR308G623BAAA
CR308HH103AAAA
CR308HH103PAAA
CR308HH104AAAA
CR308HH104PAAA
CR308HH105AAAA
CR308HH105PAAA
CR308HH123AAAA
CR308HH123PAAA
CR308HH203AAAA
CR308HH203AAEA
CR308HH203PAAA
CR308HH203PAEA
CR308HH204AAAA
CR308HH204AAEA
CR308HH204PAAA
CR308HH204PAEA
CR308HH205AAAA
CR308HH205AAEA
CR308HH205PAAA
CR308HH205PAEA
CR308HH223AAAA
CR308HH223AAEA
CR308HH223PAAA
CR308HH223PAEA
CR308HH403AAAA
CR308HH403PAAA
CR308HH404AAAA
CR308HH404PAAA
CR308HH405AAAA
CR308HH405PAAA
CR308HH423AAAA
CR308HH423PAAA
CR308HH603AAAA
CR308HH603PAAA
CR308HH604AAAA
CR308HH604PAAA
CR308HH605AAAA
CR308HH605PAAA
CR308HH623AAAA
CR308HH623PAAA
CR308X110A
CR308X111B
CR308X112B
CR308X120A
CR308X121C
CR308X122C
CR308X130A
CR308X132D
CR308X132E
CR308X140A
CR308X142E
CR308X142F
CR308X190B
CR308X190E
CR308X190J
CR308X190S
CR308X290B
CR308X290E
CR308X290J
CR308X290S
CR308X390B
CR308X390E
CR308X390J
CR308X390S

CR309C405AKA
CR309C423
CR309C423AKA
CR309C602
CR309C602AKA
CR309C603
CR309C603AKA
CR309C604
CR309C604AKA
CR309C605
CR309C605AKA
CR309C623
CR309C623AKA
CR309D002
CR309D002AKA
CR309D002AMA
CR309D003
CR309D003AKA
CR309D003AMA
CR309D004
CR309D004AKA
CR309D004AMA
CR309D005
CR309D005AKA
CR309D005AMA
CR309D023
CR309D023AKA
CR309D023AMA
CR309D102
CR309D102AKA
CR309D103
CR309D103AKA
CR309D104
CR309D104AKA
CR309D105
CR309D105AKA
CR309D123
CR309D123AKA
CR309D202
CR309D202AKA
CR309D203
CR309D203AKA
CR309D204
CR309D204AKA
CR309D205
CR309D205AKA
CR309D223
CR309D223AKA
CR309D402
CR309D402AKA
CR309D403
CR309D403AKA
CR309D404
CR309D404AKA
CR309D405
CR309D405AKA
CR309D423
CR309D423AKA
CR309D602
CR309D602AKA
CR309D603
CR309D603AKA
CR309D604
CR309D604AKA
CR309D605
CR309D605AKA
CR309D623
CR309D623AKA
CR309E002
CR309E002AKA
CR309E002AMA
CR309E003
CR309E003AKA
CR309E003AMA
CR309E004
CR309E004AKA
CR309E004AMA
CR309E005
CR309E005AKA
CR309E005AMA
CR309E023
CR309E023AKA
CR309E023AMA
CR309E102
CR309E102AKA
CR309E103
CR309E103AKA
CR309E104
CR309E104AKA
CR309E105
CR309E105AKA
CR309E123
CR309E123AKA
CR309E202
CR309E202AKA
CR309E203
CR309E203AKA
CR309E204
CR309E204AKA
CR309E205
CR309E205AKA
CR309E223
CR309E223AKA
CR309E402
CR309E402AKA
CR309E403
CR309E403AKA
CR309E404
CR309E404AKA
CR309E405
CR309E405AKA
CR309E423
CR309E423AKA
CR309E602
CR309E602AKA
CR309E603
CR309E603AKA
CR309E604
CR309E604AKA
CR309E605
CR309E605AKA
CR309E623
CR309E623AKA
CR309F002
CR309F002AKA
CR309F002AMA
CR309F003
CR309F003AKA
CR309F003AMA
CR309F004
CR309F004AKA
CR309F004AMA
CR309F005
CR309F005AKA
CR309F005AMA
CR309F023
CR309F023AKA
CR309F023AMA
CR309F102
CR309F102AKA
CR309F103
CR309F103AKA
CR309F104
CR309F104AKA
CR309F105
CR309F105AKA
CR309F123
CR309F123AKA
CR309F202
CR309F202AKA
CR309F203
CR309F203AKA
CR309F204
CR309F204AKA
CR309F205
CR309F205AKA
CR309F223
CR309F223AKA
CR309F402
CR309F402AKA

CR309F403
CR309F403AKA
CR309F404
CR309F404AKA
CR309F405
CR309F405AKA
CR309F423
CR309F423AKA
CR309F602
CR309F602AKA
CR309F603
CR309F603AKA
CR309F604
CR309F604AKA
CR309F605
CR309F605AKA
CR309F623
CR309F623AKA
CR309G002
CR309G002AKA
CR309G002AMA
CR309G003
CR309G003AKA
CR309G003AMA
CR309G004
CR309G004AKA
CR309G004AMA
CR309G005
CR309G005AKA
CR309G005AMA
CR309G023
CR309G023AKA
CR309G023AMA
CR309G102
CR309G102AKA
CR309G103
CR309G103AKA
CR309G104
CR309G104AKA
CR309G105
CR309G105AKA
CR309G123
CR309G123AKA
CR309G202
CR309G202AKA
CR309G203
CR309G203AKA
CR309G204
CR309G204AKA
CR309G205
CR309G205AKA
CR309G223
CR309G223AKA
CR309G402
CR309G402AKA
CR309G403
CR309G403AKA
CR309G404
CR309G404AKA
CR309G405
CR309G405AKA
CR309G423
CR309G423AKA
CR309G602
CR309G602AKA
CR309G603
CR309G603AKA
CR309G604
CR309G604AKA
CR309G605
CR309G605AKA
CR309G623
CR309G623AKA
CR309R002AEA
CR309R003AEA
CR309R004AEA
CR309R005AEA
CR309R023AEA
CR309R102AEA
CR309R103AEA
CR309R104AEA
CR309R105AEA
CR309R123AEA
CR309R202AEA
CR309R203AEA
CR309R204AEA
CR309R205AEA
CR309R223AEA
CR309R402AEA
CR309R403AEA
CR309R404AEA
CR309R405AEA
CR309R423AEA
CR309R602AEA
CR309R603AEA
CR309R604AEA
CR309R605AEA
CR309R623AEA
CR309S002AEA
CR309S003AEA
CR309S004AEA
CR309S005AEA
CR309S023AEA
CR309S102AEA
CR309S103AEA
CR309S104AEA
CR309S105AEA
CR309S123AEA
CR309S202AEA
CR309S203AEA
CR309S204AEA
CR309S205AEA
CR309S223AEA
CR309S402AEA
CR309S403AEA
CR309S404AEA
CR309S405AEA
CR309S423AEA
CR309S602AEA
CR309S603AEA
CR309S604AEA
CR309S605AEA
CR309S623AEA
CR309T002AEA
CR309T003AEA
CR309T004AEA
CR309T005AEA
CR309T023AEA
CR309T102AEA
CR309T103AEA
CR309T104AEA
CR309T105AEA
CR309T123AEA
CR309T202AEA
CR309T203AEA
CR309T204AEA
CR309T205AEA
CR309T223AEA
CR309T402AEA
CR309T403AEA
CR309T404AEA
CR309T405AEA
CR309T423AEA
CR309T602AEA
CR309T603AEA
CR309T604AEA
CR309T605AEA
CR309T623AEA
CR309U002AEA
CR309U003AEA
CR309U004AEA
CR309U005AEA
CR309U023AEA
CR309U102AEA
CR309U103AEA
CR309U104AEA
CR309U105AEA
CR309U123AEA
CR309U202AEA
CR309U203AEA

CR309U204AEA
CR309U205AEA
CR309U223AEA
CR309U402AEA
CR309U403AEA
CR309U404AEA
CR309U405AEA
CR309U423AEA
CR309U602AEA
CR309U603AEA
CR309U604AEA
CR309U605AEA
CR309U623AEA
CR309W002AEA
CR309W003AEA
CR309W004AEA
CR309W005AEA
CR309W023AEA
CR309W102AEA
CR309W103AEA
CR309W104AEA
CR309W105AEA
CR309W123AEA
CR309W202AEA
CR309W203AEA
CR309W204AEA
CR309W205AEA
CR309W223AEA
CR309W402AEA
CR309W403AEA
CR309W404AEA
CR309W405AEA
CR309W423AEA
CR309W602AEA
CR309W603AEA
CR309W604AEA
CR309W605AEA
CR309W623AEA
CR309X100B
CR309X100B
CR309X102B
CR309X102B
CR309X190C
CR309X190J
CR309X190L
CR309X190S
CR309X200D
CR309X200D
CR309X202B
CR309X202B
CR309X290C
CR309X290J
CR309X290L
CR309X290S
CR309X300B
CR309X300B
CR309X302B
CR309X302B
CR309X390B
CR309X390C
CR309X390J
CR309X390L
CR309X390S
CR309X490B
CR309X490C
CR309X490J
CR309X490L
CR309X490S
CR309X501K
CR309X501K
CR309X502K
CR309X502K
CR309X602B
CR309X602B
CR309Z002AEA
CR309Z003AEA
CR309Z004AEA
CR309Z005AEA
CR309Z023AEA
CR309Z102AEA
CR309Z103AEA
CR309Z104AEA
CR309Z105AEA
CR309Z123AEA
CR309Z202AEA
CR309Z203AEA
CR309Z204AEA
CR309Z205AEA
CR309Z223AEA
CR309Z402AEA
CR309Z403AEA
CR309Z404AEA
CR309Z405AEA
CR309Z423AEA
CR309Z602AEA
CR309Z603AEA
CR309Z604AEA
CR309Z605AEA
CR309Z623AEA
CR310B103AAA
CR310B103BAA
CR310B104FAA
CR310B104GAA
CR310B105WAA
CR310B123AAA
CR310B123BAA
CR310B203AAA
CR310B203BAA
CR310B204FAA
CR310B204GAA
CR310B205WAA
CR310B223AAA
CR310B223BAA
CR310B403AAAA
CR310B403BAAA
CR310B404FAAA
CR310B404GAAA
CR310B405WAAA
CR310B423AAAA
CR310B423BAAA
CR310B603AAAA
CR310B603BAAA
CR310B604FAAA
CR310B604GAAA
CR310B605WAAA
CR310B623AAAA
CR310B623BAAA
CR310C103DAA
CR310C103EAA
CR310C104HAA
CR310C104JAA
CR310C105XAA
CR310C105YAA
CR310C123DAA
CR310C123EAA
CR310C203DAA
CR310C203EAA
CR310C204HAA
CR310C204HBAA
CR310C204HYA55
CR310C204JAA
CR310C204JBAA
CR310C204JYA55
CR310C205XAA
CR310C205YAA
CR310C223DAA
CR310C223EAA
CR310C403DAAA
CR310C403EAAA
CR310C404HAAA
CR310C404JAAA
CR310C405XAAA
CR310C405YAAA
CR310C423DAAA
CR310C423EAAA
CR310C603DAAA
CR310C603EAAA
CR310C604HAAA
CR310C604JAAA
CR310C605XAAA
CR310C605YAAA
CR310C623DAAA
CR310C623EAAA
CR310D103EAA
CR310D103GAA
CR310D104MAA
CR310D104NAA
CR310D105YAA
CR310D105ZAA
CR310D123EAA
CR310D203EAA
CR310D203GAA
CR310D204MAA
CR310D204MJA
CR310D204MYA4
CR310D204NAA
CR310D204NJA
CR310D204NYA4
CR310D205YAA
CR310D205ZAA
CR310D223EAA
CR310D403EAAA
CR310D403GAAA
CR310D404MAAA
CR310D404NAAA
CR310D405YAAA
CR310D405ZAAA
CR310D423EAAA
CR310D603EAAA
CR310D603GAAA
CR310D604MAAA
CR310D604NAAA
CR310D605YAAA
CR310D605ZAAA
CR310D623EAAA
CR310E103CAA
CR310E103TAA
CR310E104FAA
CR310E105RAA
CR310E105SAA
CR310E123CAA
CR310E123TAA
CR310E203CAA
CR310E203TAA
CR310E204FAA
CR310E204FABA
CR310E204FYA7
CR310E205RAA
CR310E205SAA
CR310E223CAA
CR310E223TAA
CR310E403CAAA
CR310E403TAAA
CR310E404FAAA
CR310E405RAAA
CR310E405SAAA
CR310E423CAAA
CR310E423TAAA
CR310E603CAAA
CR310E603TAAA
CR310E604FAAA
CR310E605RAAA
CR310E605SAAA
CR310E623CAAA
CR310E623TAAA
CR310F103CAA
CR310F103EAA
CR310F104BAA
CR310F104CAA
CR310F104EAA
CR310F105BAA
CR310F105CAA
CR310F123EAA
CR310F203CAA
CR310F203EAA
CR310F204BAA
CR310F204BABA
CR310F204BYA3
CR310F204CAA
CR310F204CABA
CR310F204CYA3
CR310F204EAA
CR310F204EABA
CR310F204EYA3
CR310F205BAA
CR310F205CAA
CR310F223EAA
CR310F403DAAA
CR310F403EAAA
CR310F404BAAA
CR310F404DAAA
CR310F404EAAA
CR310F405BAAA
CR310F405DAAA
CR310F423EAAA
CR310F603CAAA
CR310F603EAAA
CR310F604BAAA
CR310F604CAAA
CR310F604EAAA
CR310F605BAAA
CR310F605CAAA
CR310F623EAAA
CR310G103AAA
CR310G103BAA
CR310G103CAA
CR310G104AAA
CR310G104BAA
CR310G104CAA
CR310G105AAA
CR310G105BAA
CR310G123CAA
CR310G203AAA
CR310G203BAA
CR310G203CAA
CR310G204AAA
CR310G204AAAA
CR310G204AAEA
CR310G204BAA
CR310G204BAAA
CR310G204BAEA
CR310G204CAA
CR310G204CAAA
CR310G204CAEA
CR310G205AAA
CR310G205BAA
CR310G223CAA
CR310G603AAAA
CR310G603BAAA
CR310G603CAAA
CR310G604AAAA
CR310G604BAAA
CR310G604CAAA
CR310G605AAAA
CR310G605BAAA
CR310G623CAAA
CR310X190B
CR310X190E
CR310X190J
CR310X190S
CR310X290B
CR310X290E
CR310X290J
CR310X290S
CR310X390B
CR310X390E
CR310X390J
CR310X390S
CR310X490B
CR310X490E
CR310X490J
CR310X490S
CR311B103AAA
CR311B103BAA
CR311B104AAA
CR311B104DAA
CR311B105AAA
CR311B105DAA
CR311B123AAA
CR311B123BAA

CR311B203AAA
CR311B203BAA
CR311B204AAA
CR311B204DAA
CR311B205AAA
CR311B205DAA
CR311B223AAA
CR311B223BAA
CR311B403AAAA
CR311B403BAAA
CR311B404AAAA
CR311B404DAAA
CR311B405AAAA
CR311B405DAAA
CR311B423AAAA
CR311B423BAAA
CR311B603AAAA
CR311B603BAAA
CR311B604AAAA
CR311B604DAAA
CR311B605AAAA
CR311B605DAAA
CR311B623AAAA
CR311B623BAAA
CR311C103AAA
CR311C103BAA
CR311C103CAA
CR311C104AAA
CR311C104DAA
CR311C104EAA
CR311C105AAA
CR311C105DAA
CR311C105EAA
CR311C123AAA
CR311C123BAA
CR311C123CAA
CR311C203AAA
CR311C203BAA
CR311C203CAA
CR311C204AAA
CR311C204DAA
CR311C204DBXA
CR311C204DYA57
CR311C204EAA
CR311C204EBXA
CR311C204EYA57
CR311C205AAA
CR311C205DAA
CR311C205EAA
CR311C223AAA
CR311C223BAA
CR311C223CAA
CR311C403AAAA
CR311C403BAAA
CR311C403CAAA
CR311C404AAAA
CR311C404DAAA
CR311C404EAAA
CR311C405AAAA
CR311C405DAAA
CR311C405EAAA
CR311C423AAAA
CR311C423BAAA
CR311C423CAAA
CR311C603AAAA
CR311C603BAAA
CR311C603CAAA
CR311C604AAAA
CR311C604DAAA
CR311C604EAAA
CR311C605AAAA
CR311C605DAAA
CR311C605EAAA
CR311C623AAAA
CR311C623BAAA
CR311C623CAAA
CR311D103AAA
CR311D103BAA
CR311D103CAA
CR311D104AAA
CR311D104EAA
CR311D104FAA
CR311D105AAA
CR311D105EAA
CR311D105FAA
CR311D105TAA
CR311D123AAA
CR311D123BAA
CR311D123CAA
CR311D203AAA
CR311D203BAA
CR311D203CAA
CR311D204AAA
CR311D204EAA
CR311D204EJA
CR311D204EYA8
CR311D204FAA
CR311D204FJA
CR311D204FYA8
CR311D205AAA
CR311D205EAA
CR311D205FAA
CR311D205TAA
CR311D223AAA
CR311D223BAA
CR311D223CAA
CR311D403AAAA
CR311D403BAAA
CR311D403CAAA
CR311D404AAAA
CR311D404EAAA
CR311D404FAAA
CR311D405AAAA
CR311D405EAAA
CR311D405FAAA
CR311D405TAAA
CR311D423AAAA
CR311D423BAAA
CR311D423CAAA
CR311D603AAAA
CR311D603BAAA
CR311D603CAAA
CR311D604AAAA
CR311D604EAAA
CR311D604FAAA
CR311D605AAAA
CR311D605EAAA
CR311D605FAAA
CR311D605TAAA
CR311D623AAAA
CR311D623BAAA
CR311D623CAAA
CR311E103AAA
CR311E103BAA
CR311E103CAA
CR311E104AAA
CR311E104EAA
CR311E104FAA
CR311E105AAA
CR311E105EAA
CR311E105FAA
CR311E123AAA
CR311E123BAA
CR311E123CAA
CR311E203AAA
CR311E203BAA
CR311E203CAA
CR311E204AAA
CR311E204EAA
CR311E204ELA
CR311E204EYA4
CR311E204FAA
CR311E204FLA
CR311E204FYA4
CR311E205AAA
CR311E205EAA
CR311E205FAA
CR311E223AAA
CR311E223BAA
CR311E223CAA

CR311E403AAAA
CR311E403BAAA
CR311E403CAAA
CR311E404AAAA
CR311E404EAAA
CR311E404FAAA
CR311E405AAAA
CR311E405EAAA
CR311E405FAAA
CR311E423AAAA
CR311E423BAAA
CR311E423CAAA
CR311E603AAAA
CR311E603BAAA
CR311E603CAAA
CR311E604AAAA
CR311E604EAAA
CR311E604FAAA
CR311E605AAAA
CR311E605EAAA
CR311E605FAAA
CR311E623AAAA
CR311E623BAAA
CR311E623CAAA
CR311F103AAA
CR311F103BAA
CR311F104AAA
CR311F104DAA
CR311F105AAA
CR311F105DAA
CR311F123AAA
CR311F123BAA
CR311F203AAA
CR311F203BAA
CR311F204AAA
CR311F204DAA
CR311F204DNA
CR311F204DYA3
CR311F205AAA
CR311F205DAA
CR311F223AAA
CR311F223BAA
CR311F403AAAA
CR311F403BAAA
CR311F404AAAA
CR311F404DAAA
CR311F405AAAA
CR311F405DAAA
CR311F423AAAA
CR311F423BAAA
CR311F603AAAA
CR311F603BAAA
CR311F604AAAA
CR311F604DAAA
CR311F605AAAA
CR311F605DAAA
CR311F623AAAA
CR311F623BAAA
CR311G103AAA
CR311G103BAA
CR311G104AAA
CR311G104FAA
CR311G105AAA
CR311G105FAA
CR311G123AAA
CR311G123BAA
CR311G203AAA
CR311G203BAA
CR311G204AAA
CR311G204FAA
CR311G204FAHA
CR311G204FLA
CR311G205AAA
CR311G205FAA
CR311G223AAA
CR311G223BAA
CR311G603AAAA
CR311G603BAAA
CR311G604AAAA
CR311G604FAAA
CR311G605AAAA
CR311G605FAAA
CR311G623AAAA
CR311G623BAAA
CR311X190B
CR311X190E
CR311X190J
CR311X190S
CR311X290B
CR311X290E
CR311X290J
CR311X290S
CR311X390B
CR311X390E
CR311X390J
CR311X390S
CR311X490B
CR311X490E
CR311X490J
CR311X490S
CR324C310A
CR324C310A1
CR324C310F
CR324C310F9X2
CR324C310Y6
CR324C360A
CR324C360F
CR324C360Y6
CR324C610A
CR324C610A1
CR324C660A
CR324CX*P
CR324CX*S
CR324CXPMA
CR324D310A
CR324D310A1
CR324D310F
CR324D310FX
CR324D310Y6
CR324D360A
CR324D360F
CR324D360Y6
CR324D610A
CR324D610A1
CR324D660A
CR324DX*P
CR324DX*S
CR324DXPMA
CR324E310A
CR324E310A1
CR324E310F
CR324E310FX
CR324E310Y6
CR324E360A
CR324E360F
CR324E360Y6
CR324E610A
CR324E610A1
CR324E660A
CR324F310A
CR324F310A1
CR324F310F
CR324F310FX
CR324F310Y6
CR324F360A
CR324F360F
CR324F360Y6
CR324F610A
CR324F610A1
CR324F660A
CR324FX*P
CR324FX*S
CR324G310F
CR324G310FX
CR324G360F
CR324GX*S
CR324HX*K
CR324HX*S
CR324XRRM02
CR324XRRM48

CR330CA111
CR330CA311
CR330CB411
CR330CB511
CR330DC111
CR330DD311
CR330DF411
CR330DF511
CR330EF111
CR330EG311
CR330EJ411
CR330EJ511
CR330FJ111
CR330FJ311
CR330FM411
CR330FM511
CR330GM111
CR330GM311
CR330GT411
CR330GT511
CR330HC311
CR330HH411
CR330HH511
CR330JF311
CR330JL411
CR330JL511
CR330KJ311
CR330KN411
CR330KN511
CR331DA111
CR331DB311
CR331DB411
CR331DB511
CR331DD411
CR331DD511
CR331ED111
CR331EE311
CR331EE411
CR331EE511
CR331EG411
CR331EG511
CR331FF111
CR331FG311
CR331FJ411
CR331FJ511
CR331FK411
CR331FK511
CR331GJ111
CR331GJ311
CR331GK311
CR331GM411
CR331GM511
CR331GN411
CR331GN511
CR331HA111
CR331HA311
CR331HB311
CR331HC411
CR331HC511
CR331HD411
CR331HD511
CR331HF411
CR331HF511
CR331HT311
CR331JC311
CR331JD311
CR331JH411
CR331JH511
CR331JJ411
CR331JJ511
CR331KF311
CR331KG311
CR331KK411
CR331KK511
CR331KL411
CR331KL511
CR331KM411
CR331KM511
CR331LH311
CR331LJ311
CR331LL311
CR331LN411
CR331LN511
CR331LP411
CR331LP511
CR331LR411
CR331LR511
CR332CA111
CR332CA114
CR332CA311
CR332CA314
CR332CB411
CR332CB414
CR332CB511
CR332CB514
CR332DB111
CR332DB114
CR332DB311
CR332DB314
CR332DC111
CR332DC114
CR332DC311
CR332DC314
CR332DC411
CR332DC414
CR332DC511
CR332DC514
CR332DD311
CR332DD314
CR332DD411
CR332DD414
CR332DD511
CR332DD514
CR332DE411
CR332DE414
CR332DE511
CR332DE514
CR332DF411
CR332DF414
CR332DF511
CR332DF514
CR332ED111
CR332ED114
CR332EE111
CR332EE114
CR332EE311
CR332EE314
CR332EF111
CR332EF114
CR332EF311
CR332EF314
CR332EG311
CR332EG314
CR332EG411
CR332EG414
CR332EG511
CR332EG514
CR332EH411
CR332EH414
CR332EH511
CR332EH514
CR332EJ411
CR332EJ414
CR332EJ511
CR332EJ514
CR332FG111
CR332FG114
CR332FH111
CR332FH114
CR332FH311
CR332FH314
CR332FJ311
CR332FJ314
CR332FK411
CR332FK414
CR332FK511
CR332FK514
CR332FL411
CR332FL414
CR332FL511

CR332FL514
CR332FM411
CR332FM414
CR332FM511
CR332FM514
CR332GJ111
CR332GJ114
CR332GK111
CR332GK114
CR332GK311
CR332GK314
CR332GL111
CR332GL114
CR332GL311
CR332GL314
CR332GM111
CR332GM114
CR332GM311
CR332GM314
CR332GN411
CR332GN414
CR332GN511
CR332GN514
CR332GP411
CR332GP414
CR332GP511
CR332GP514
CR332GR411
CR332GR414
CR332GR511
CR332GR514
CR332HA111
CR332HA114
CR332HA311
CR332HA314
CR332HB111
CR332HB114
CR332HB311
CR332HB314
CR332HC111
CR332HC114
CR332HC311
CR332HC314
CR332HD311
CR332HD314
CR332HD411
CR332HD414
CR332HD511
CR332HD514
CR332HE411
CR332HE414
CR332HE511
CR332HE514
CR332HF411
CR332HF414
CR332HF511
CR332HF514
CR332HG411
CR332HG414
CR332HG511
CR332HG514
CR332HH411
CR332HH414
CR332HH511
CR332HH514
CR332HJ411
CR332HJ414
CR332HJ511
CR332HJ514
CR332JD111
CR332JD114
CR332JE111
CR332JE114
CR332JE311
CR332JE314
CR332JF111
CR332JF114
CR332JF311
CR332JF314
CR332JG111
CR332JG114
CR332JG311
CR332JG314
CR332JK411
CR332JK414
CR332JK511
CR332JK514
CR332JL411
CR332JL414
CR332JL511
CR332JL514
CR332JM411
CR332JM414
CR332JM511
CR332JM514
CR332JN411
CR332JN414
CR332JN511
CR332JN514
CR332KH111
CR332KH114
CR332KH311
CR332KH314
CR332KJ111
CR332KJ114
CR332KJ311
CR332KJ314
CR332KK111
CR332KK114
CR332KK311
CR332KK314
CR332KL311
CR332KL314
CR332KP411
CR332KP414
CR332KP511
CR332KP514
CR332KR411
CR332KR414
CR332KR511
CR332KR514
CR340C013A
CR340C013B
CR340C013F
CR340C013H
CR340C2X*C
CR340C2X*D
CR340C2X*E
CR340C2X*F
CR340C2X*G
CR340C2X*H
CR340C213CAC1AA
CR340C213DAC1AA
CR340C214CAC1AA
CR340C214DAC1AA
CR340C29*G
CR340C29*H
CR340C29*J
CR340C29*K
CR340C29*L
CR340C29*M
CR340C29*P
CR340C29*R
CR340C29*S
CR340C29*T
CR340D013H
CR340D013K
CR340D213EAC1AA
CR340D214EAC1AA
CR340D29*G
CR340D29*H
CR340D29*J
CR340D29*K
CR340D29*L
CR340D2X*G
CR340D2X*H
CR340D2X*J
CR340E213FAC1AA
CR340E214FAC1AA
CR340E29*G

CR340E29*H
CR340E29*J
CR340E29*K
CR340E2X*K
CR340E2X*L
CR340E2X*M
CR340F213GAC1AA
CR340F214GAC1AA
CR340F29*G
CR340F29*H
CR340F29*J
CR340F2X*K
CR340F2X*L
CR340F2X*M
CR340G213JAC1AA
CR340G214JAC1AA
CR340G29*G
CR340G29*H
CR340G29*J
CR340G2X*P
CR340G2X*Q
CR340H214K
CR340H2X*S
CR340H2X*T
CR340J214N
CR340K013A
CR340K013B
CR340K013F
CR340K013H
CR340K0X*C
CR340K0X*D
CR340K0X*E
CR340K0X*F
CR340K0X*G
CR340K0X*H
CR340K213CAC1AA
CR340K213DAC1AA
CR340K214CAC1AA
CR340K214DAC1AA
CR340K29*G
CR340K29*H
CR340K29*J
CR340K29*K
CR340K29*L
CR340K29*M
CR340K29*P
CR340K29*R
CR340K29*S
CR340K29*T
CR340L013H
CR340L013K
CR340L213EAC1AA
CR340L214EAC1AA
CR340L29*G
CR340L29*H
CR340L29*J
CR340L29*K
CR340L29*L
CR340L2X*G
CR340L2X*H
CR340L2X*J
CR341C013B
CR341C014B
CR341C074N
CR341C09*G
CR341C09*H
CR341C09*J
CR341C09*K
CR341C09*L
CR341C09*M
CR341C09*P
CR341C09*R
CR341C09*S
CR341C09*T
CR341C0X*C
CR341C0X*D
CR341C0X*E
CR341C0X*F
CR341C0X*G
CR341C0X*H
CR341D013C
CR341D014B
CR341D014C
CR341D074A
CR341D09*G
CR341D09*H
CR341D09*J
CR341D09*K
CR341D09*L
CR341D0X*G
CR341D0X*H
CR341D0X*J
CR341E013C
CR341E013D
CR341E014C
CR341E014D
CR341E074B
CR341E09*G
CR341E09*H
CR341E09*J
CR341E09*K
CR341E0X*K
CR341E0X*L
CR341E0X*M
CR341F013E
CR341F014D
CR341F014EAC1AA
CR341F074D
CR341F09*G
CR341F09*H
CR341F09*J
CR341F0X*K
CR341F0X*L
CR341F0X*M
CR341G013E
CR341G013F
CR341G014EAC1AA
CR341G014FAC1AA
CR341G074F
CR341G09*G
CR341G09*H
CR341G09*J
CR341G0X*P
CR341G0X*Q
CR341H014P
CR341H0X*S
CR341H0X*T
CR341J014N
CR341J014P
CR341K013B
CR341K014B
CR341K09*G
CR341K09*H
CR341K09*J
CR341K09*K
CR341K09*L
CR341K09*M
CR341K09*P
CR341K09*R
CR341K09*S
CR341K09*T
CR341K0X*C
CR341K0X*D
CR341K0X*E
CR341K0X*F
CR341K0X*G
CR341K0X*H
CR341L013C
CR341L014B
CR341L014C
CR341L09*G
CR341L09*H
CR341L09*J
CR341L09*K
CR341L09*L
CR341L0X*G
CR341L0X*H
CR341L0X*J
CR353AB4A*1
CR353AC4A*1

CR353AD4B*1
CR353EG2B*1
CR353EG3B*1
CR353EH2B*1
CR353EH3B*1
CR353FE2B*1
CR353FE3B*1
CR353FF2B*1
CR353FF3B*1
CR353GJ2A*1
CR353GJ3A*1
CR353GK2A*1
CR353GK3A*1
CR353XAAA
CR353XAAB
CR353XADC
CR353XE1AA
CR353XE1BB
CR353XE1BC
CR354FE2B*3
CR354FE2B*3B
CR354FE2B*4
CR354FE2B*4B
CR354FE3B*3
CR354FE3B*3B
CR354FE3B*4
CR354FE3B*4B
CR354FF2B*3
CR354FF2B*3B
CR354FF2B*4
CR354FF2B*4B
CR354FF3B*3
CR354FF3B*3B
CR354FF3B*4
CR354FF3B*4B
CR355AB4A*1B
CR355AB5A*1B
CR355AC4A*1B
CR355AC5A*1B
CR355AD4B*1B
CR355AD5B*1B
CR355EE2B*1C
CR355EE3B*1C
CR355EF2B*1C
CR355EF3B*1C
CR355EG2B*1C
CR355EG3B*1C
CR355EH2B*1C
CR355EH3B*1C
CR360L302
CR360L303
CR360L304
CR360L312
CR360L313
CR360L314
CR360L322
CR360L323
CR360L324
CR360L342
CR360L343
CR360L344
CR360L362
CR360L363
CR360L364
CR360L402
CR360L403
CR360L404
CR360L412
CR360L413
CR360L414
CR360L422
CR360L423
CR360L424
CR360L442
CR360L443
CR360L444
CR360L462
CR360L463
CR360L464
CR360L502
CR360L503
CR360L504
CR360L512
CR360L513
CR360L514
CR360L522
CR360L523
CR360L524
CR360L542
CR360L543
CR360L544
CR360L562
CR360L563
CR360L564
CR360L602
CR360L603
CR360L604
CR360L612
CR360L613
CR360L614
CR360L622
CR360L623
CR360L624
CR360L642
CR360L643
CR360L644
CR360L662
CR360L663
CR360L664
CR360L702
CR360L703
CR360L704
CR360L712
CR360L713
CR360L714
CR360L722
CR360L723
CR360L724
CR360L742
CR360L743
CR360L744
CR360L762
CR360L763
CR360L764
CR360ML102
CR360ML103
CR360ML112
CR360ML113
CR360ML122
CR360ML123
CR360ML162
CR360ML163
CR360ML402
CR360ML403
CR360ML412
CR360ML413
CR360ML422
CR360ML423
CR360ML462
CR360ML463
CR360ML602
CR360ML603
CR360ML612
CR360ML613
CR360ML622
CR360ML623
CR360ML662
CR360ML663
CR360ML802
CR360ML803
CR360ML812
CR360ML813
CR360ML822
CR360ML823
CR360ML862
CR360ML863
CR370FD121
CR370FD131
CR370FD141
CR370FD221

CR370FD231
CR370FD241
CR370GD121
CR370GD131
CR370GD141
CR370GD221
CR370GD231
CR370GD241
CR370HD121
CR370HD131
CR370HD141
CR370HD221
CR370HD231
CR370HD241
CR370ID121
CR370ID131
CR370ID141
CR370ID221
CR370ID2212#
CR370ID231
CR370ID231#
CR370ID241
CR370ID2412#
CR370JD121
CR370JD131
CR370JD141
CR370JD2212#
CR370JD2312#
CR370JD2412#
CR370KD121
CR370KD131
CR370KD141
CR370KD2212#
CR370KD2312#
CR370KD2412#
CR370LD121
CR370LD131
CR370LD141
CR370LD2212#
CR370LD2312#
CR370LD2412#
CR370MD121
CR370MD131
CR370MD141
CR370MD2212#
CR370MD2312#
CR370MD2412#
CR370ND121
CR370ND131
CR370ND141
CR370ND2212#
CR370ND2312#
CR370ND2412#
CR370QD121
CR370QD131
CR370QD141
CR370QD2212#
CR370QD2312#
CR370QD2412#
CR370RD121
CR370RD131
CR370RD141
CR370RD2212#
CR370RD2312#
CR370RD2412#
CR370SD121
CR370SD131
CR370SD141
CR370SD2212#
CR370SD2312#
CR370SD2412#
CR370TD121
CR370TD131
CR370TD141
CR370TD2212#
CR370TD2312#
CR370TD2412#
CR370UD121
CR370UD131
CR370UD141
CR370UD2212#
CR370UD2312#
CR370UD2412#
CR370VD121
CR370VD131
CR370VD141
CR370VD2212#
CR370VD2312#
CR370VD2412#
CR370X1
CR370X2
CR370X3
CR371ID222C
CR371ID222C2#
CR371FD122B
CR371FD132B
CR371FD142B
CR371FD222B
CR371FD232B
CR371FD242B
CR371GD122B
CR371GD132B
CR371GD142B
CR371GD222B
CR371GD232B
CR371GD242B
CR371HD122C
CR371HD132C
CR371HD142C
CR371HD222C
CR371HD232C
CR371HD242C
CR371ID122C
CR371ID132C
CR371ID142C
CR371ID232C
CR371ID232C2#
CR371ID242C
CR371ID242C2#
CR371JD122D
CR371JD132D
CR371JD142D
CR371JD222D2#
CR371JD232D2#
CR371JD242D2#
CR371KD122D
CR371KD132D
CR371KD142D
CR371KD222D2#
CR371KD232D2#
CR371KD242D2#
CR371LD122D
CR371LD132D
CR371LD142D
CR371LD222D2#
CR371LD232D2#
CR371LD242D2#
CR371MD122E
CR371MD132E
CR371MD142E
CR371MD222E2#
CR371MD232E2#
CR371MD242E2#
CR371ND122E
CR371ND122F
CR371ND132E
CR371ND132F
CR371ND142F
CR371ND222E2#
CR371ND222F2#
CR371ND232E2#
CR371ND232F2#
CR371ND242F2#
CR371QD122F
CR371QD132F
CR371QD142F
CR371QD222F2#
CR371QD232F2#
CR371QD242F2#
CR371RD122G

CR371RD132F
CR371RD132G
CR371RD142F
CR371RD142G
CR371RD222G2#
CR371RD232F2#
CR371RD232G2#
CR371RD242F2#
CR371RD242G2#
CR371SD122G
CR371SD132G
CR371SD142G
CR371SD222G2#
CR371SD232G2#
CR371SD242G2#
CR373FD122D
CR373FD132D
CR373FD142D
CR373FD222D
CR373FD232D
CR373FD242D
CR373GD122D
CR373GD132D
CR373GD142E
CR373GD222D
CR373GD232D
CR373GD242E
CR373HD122E
CR373HD132E
CR373HD142E
CR373HD222E
CR373HD232E
CR373HD242E
CR373ID122E
CR373ID132E
CR373ID142F
CR373ID222E
CR373ID222E2#
CR373ID232E
CR373ID232E2#
CR373ID242F
CR373ID242F2#
CR373JD122F
CR373JD122G
CR373JD132F
CR373JD142F
CR373JD222F2#
CR373JD222G2#
CR373JD232F2#
CR373JD242F2#
CR373KD122G
CR373KD132G
CR373KD142G
CR373KD222G2#
CR373KD232G2#
CR373KD242G2#
CR373LD122G
CR373LD132G
CR373LD142G
CR373LD222G2#
CR373LD232G2#
CR373LD242G2#
CR373MD122H
CR373MD132G
CR373MD142H
CR373MD222H2#
CR373MD232G2#
CR373MD242H2#
CR373ND122H
CR373ND122J
CR373ND132J
CR373ND142H
CR373ND142J
CR373ND222H2#
CR373ND222J2#
CR373ND232J2#
CR373ND242H2#
CR373ND242J2#
CR373QD122J
CR373QD122K
CR373QD132K
CR373QD142K
CR373QD222J2#
CR373QD222K2#
CR373QD232K2#
CR373QD242K2#
CR373RD122K
CR373RD132K
CR373RD142K
CR373RD142L
CR373RD222K2#
CR373RD232K2#
CR373RD242K2#
CR373RD242L2#
CR373SD122K
CR373SD122L
CR373SD132K
CR373SD132L
CR373SD142L
CR373SD222K2#
CR373SD222L2#
CR373SD232K2#
CR373SD232L2#
CR373SD242L2#
CR373TD122L
CR373TD132K
CR373TD132L
CR373TD142L
CR373TD222L2#
CR373TD232K2#
CR373TD232L2#
CR373TD242L2#
CR373UD122M
CR373UD132L
CR373UD132N
CR373UD142M
CR373UD142N
CR373UD222M2#
CR373UD232L2#
CR373UD232N2#
CR373UD242M2#
CR373UD242N2#
CR373VD122N
CR373VD122R
CR373VD132P
CR373VD132R
CR373VD142P
CR373VD142R
CR373VD222N2#
CR373VD222R2#
CR373VD232P2#
CR373VD232R2#
CR373VD242P2#
CR373VD242R2#
CR376B121
CR376B131
CR376B141
CR376B221
CR376B231
CR376B241
CR376D121
CR376D131
CR376D141
CR376D221
CR376D231
CR376D241
CR376F121
CR376F131
CR376F141
CR376F221
CR376F231
CR376F241
CR376G121
CR376G131
CR376G141
CR376G221
CR376G231
CR376G241
CR376H121
CR376H131

CR376H141
CR376H221
CR376H231
CR376H241
CR376I121
CR376I131
CR376I221
CR376I231
CR376I241
CR376I414
CR377B121B
CR377B131B
CR377B141B
CR377B221B
CR377B231B
CR377B241B
CR377D121B
CR377D131B
CR377D141B
CR377D221B
CR377D231B
CR377D241B
CR377F121B
CR377F131B
CR377F141B
CR377F221B
CR377F231B
CR377F241B
CR377G121B
CR377G131B
CR377G141B
CR377G221B
CR377G231B
CR377G241B
CR377H121B
CR377H131B
CR377H141B
CR377H221B
CR377H231B
CR377H241B
CR377I121C
CR377I131C
CR377I141C
CR377I221C
CR377I231C
CR377I241C
CR378B121C
CR378B131C
CR378B141C
CR378B221C
CR378B231C
CR378B241C
CR378D121C
CR378D131C
CR378D141C
CR378D221C
CR378D231C
CR378D241C
CR378F121D
CR378F131D
CR378F141D
CR378F221D
CR378F231D
CR378F241D
CR378G121D
CR378G131D
CR378G141D
CR378G221D
CR378G231D
CR378G241D
CR378H121E
CR378H131E
CR378H141E
CR378H221E
CR378H231E
CR378H241E
CR378I121E
CR378I131E
CR378I141E
CR378I221E
CR378I231E
CR378I241E
CR385J002AA1A
CR385J003AA1A
CR385J004AA1A
CR385J005AA1A
CR385K002AA1A
CR385K003AA1A
CR385K004AA1A
CR385K005AA1A
CR385L002AA1A
CR385L003AA1A
CR385L004AA1A
CR385L005AA1A
CR385S002AA1A
CR385S003AA1A
CR385S004AA1A
CR385S005AA1A
CR385T002AA1A
CR385T003AA1A
CR385T004AA1A
CR385T005AA1A
CR385U002AA1A
CR385U003AA1A
CR385U004AA1A
CR385U005AA1A
CR385X600A
CR385X600A
CR385X600B
CR385X600B
CR385X600C
CR385X600C
CR385X800A
CR385X800A
CR385X800B
CR385X800B
CR385X800C
CR385X800C
CR386J002AA1A
CR386J003AA1A
CR386J004AA1A
CR386J005AA1A
CR386K002AA1A
CR386K003AA1A
CR386K004AA1A
CR386K005AA1A
CR386L002AA1A
CR386L003AA1A
CR386L004AA1A
CR386L005AA1A
CR387B103AAAA
CR387B103BAAA
CR387B103CAAA
CR387B104AAAA
CR387B104BAAA
CR387B104CAAA
CR387B105AAAA
CR387B105BAAA
CR387B105CAAA
CR387B123AAAA
CR387B123BAAA
CR387B123CAAA
CR387B203AAAA
CR387B203AAUA
CR387B203BAAA
CR387B203BAUA
CR387B203CAAA
CR387B203CAUA
CR387B204AAAA
CR387B204AAUA
CR387B204BAAA
CR387B204BAUA
CR387B204CAAA
CR387B204CAUA
CR387B205AAAA
CR387B205AAUA
CR387B205BAAA
CR387B205BAUA
CR387B205CAAA
CR387B205CAUA
CR387B223AAAA
CR387B223AAUA
CR387B223BAAA
CR387B223BAUA
CR387B223CAAA
CR387B223CAUA
CR387B403AAAA
CR387B403BAAA
CR387B403CAAA
CR387B404AAAA
CR387B404BAAA
CR387B404CAAA
CR387B405AAAA
CR387B405BAAA
CR387B405CAAA
CR387B423AAAA
CR387B423BAAA
CR387B423CAAA
CR387B603BAAA
CR387B603CAAA
CR387B604AAAA
CR387B604BAAA
CR387B604CAAA
CR387B605AAAA
CR387B605BAAA
CR387B605CAAA
CR387B623BAAA
CR387B623CAAA
CR387C103DAAA
CR387C104CAAA
CR387C104DAAA
CR387C105CAAA
CR387C105DAAA
CR387C123DAAA
CR387C203DAAA
CR387C203DAUA
CR387C204CAAA
CR387C204CAUA
CR387C204DAAA
CR387C204DAUA
CR387C205CAAA
CR387C205CAUA
CR387C205DAAA
CR387C205DAUA
CR387C223DAAA
CR387C223DAUA
CR387C403DAAA
CR387C404CAAA
CR387C404DAAA
CR387C405CAAA
CR387C405DAAA
CR387C423DAAA
CR387C603DAAA
CR387C604CAAA
CR387C604DAAA
CR387C605CAAA
CR387C605DAAA
CR387C623DAAA
CR387D103EAAA
CR387D104DAAA
CR387D104EAAA
CR387D105DAAA
CR387D105EAAA
CR387D123EAAA
CR387D203EAAA
CR387D203EAUA
CR387D204DAAA
CR387D204DAUA
CR387D204EAAA
CR387D204EAUA
CR387D205DAAA
CR387D205DAUA
CR387D205EAAA
CR387D205EAUA
CR387D223EAAA
CR387D223EAUA
CR387D403EAAA
CR387D404DAAA
CR387D404EAAA
CR387D405DAAA
CR387D405EAAA
CR387D423EAAA
CR387D603EAAA
CR387D604DAAA
CR387D604EAAA
CR387D605DAAA
CR387D605EAAA
CR387D623EAAA
CR387E103FAAA
CR387E104EAAA
CR387E104FAAA
CR387E105EAAA
CR387E105FAAA
CR387E123FAAA
CR387E203FAAA
CR387E203FAUA
CR387E204EAAA
CR387E204EAUA
CR387E204FAAA
CR387E204FAUA
CR387E205EAAA
CR387E205EAUA
CR387E205FAAA
CR387E205FAUA
CR387E223FAAA
CR387E223FAUA
CR387E403FAAA
CR387E404EAAA
CR387E404FAAA
CR387E405EAAA
CR387E405FAAA
CR387E423FAAA
CR387E603FAAA
CR387E604EAAA
CR387E604FAAA
CR387E605EAAA
CR387E605FAAA
CR387E623FAAA
CR387F103GAAA
CR387F104GAAA
CR387F105FAAA
CR387F105GAAA
CR387F123GAAA
CR387F203GAAA
CR387F203GAUA
CR387F204GAAA
CR387F204GAUA
CR387F205FAAA
CR387F205FAUA
CR387F205GAAA
CR387F205GAUA
CR387F223GAAA
CR387F223GAUA
CR387F403GAAA
CR387F404GAAA
CR387F405FAAA
CR387F405GAAA
CR387F423GAAA
CR387F603GAAA
CR387F604GAAA
CR387F605FAAA
CR387F605GAAA
CR387F623GAAA
CR387G103CAAA
CR387G104CAAA
CR387G105BAAA
CR387G105CAAA
CR387G123CAAA
CR387G203CAAA
CR387G203CAUA
CR387G204CAAA
CR387G204CAUA
CR387G205BAAA
CR387G205BAUA
CR387G205CAAA
CR387G205CAUA
CR387G223CAAA
CR387G223CAUA
CR387G403CAAA
CR387G404CAAA

CR387G405BAAA
CR387G405CAAA
CR387G423CAAA
CR387G603CAAA
CR387G604CAAA
CR387G605BAAA
CR387G605CAAA
CR387G623CAAA
CR387X190B
CR387X190E
CR387X190J
CR387X190S
CR387X290B
CR387X290E
CR387X290J
CR387X290S
CR387X390B
CR387X390E
CR387X390J
CR387X390S
CR387X490B
CR387X490E
CR387X490J
CR387X490S
CR389X100C
CR389X100C
CR389X100H
CR389X100H
CR390B103AAAA
CR390B103BAAA
CR390B103CAAA
CR390B104AAAA
CR390B104BAAA
CR390B104CAAA
CR390B105AAAA
CR390B105BAAA
CR390B105CAAA
CR390B123AAAA
CR390B123BAAA
CR390B123CAAA
CR390B203AAAA
CR390B203AAUA
CR390B203BAAA
CR390B203BAUA
CR390B203CAAA
CR390B203CAUA
CR390B204AAAA
CR390B204AAUA
CR390B204BAAA
CR390B204BAUA
CR390B204CAAA
CR390B204CAUA
CR390B205AAAA
CR390B205AAUA
CR390B205BAAA
CR390B205BAUA
CR390B205CAAA
CR390B205CAUA
CR390B223AAAA
CR390B223AAUA
CR390B223BAAA
CR390B223BAUA
CR390B223CAAA
CR390B223CAUA
CR390B403AAAA
CR390B403BAAA
CR390B403CAAA
CR390B404AAAA
CR390B404BAAA
CR390B404CAAA
CR390B405AAAA
CR390B405BAAA
CR390B405CAAA
CR390B423AAAA
CR390B423BAAA
CR390B423CAAA
CR390B603AAAA
CR390B603BAAA
CR390B603CAAA
CR390B604AAAA
CR390B604BAAA
CR390B604CAAA
CR390B605AAAA
CR390B605BAAA
CR390B605CAAA
CR390B623AAAA
CR390B623BAAA
CR390B623CAAA
CR390C103DAAA
CR390C104CAAA
CR390C104DAAA
CR390C105CAAA
CR390C105DAAA
CR390C123DAAA
CR390C203DAAA
CR390C203DAUA
CR390C204CAAA
CR390C204CAUA
CR390C204DAAA
CR390C204DAUA
CR390C205CAAA
CR390C205CAUA
CR390C205DAAA
CR390C205DAUA
CR390C223DAAA
CR390C223DAUA
CR390C403DAAA
CR390C404CAAA
CR390C404DAAA
CR390C405CAAA
CR390C405DAAA
CR390C423DAAA
CR390C603DAAA
CR390C604CAAA
CR390C604DAAA
CR390C605CAAA
CR390C605DAAA
CR390C623DAAA
CR390D103EAAA
CR390D104DAAA
CR390D104EAAA
CR390D105DAAA
CR390D105EAAA
CR390D123EAAA
CR390D203EAAA
CR390D203EAUA
CR390D204DAAA
CR390D204DAUA
CR390D204EAAA
CR390D204EAUA
CR390D205DAAA
CR390D205DAUA
CR390D205EAAA
CR390D205EAUA
CR390D223EAAA
CR390D223EAUA
CR390D403EAAA
CR390D404DAAA
CR390D404EAAA
CR390D405DAAA
CR390D405EAAA
CR390D423EAAA
CR390D603EAAA
CR390D604DAAA
CR390D604EAAA
CR390D605DAAA
CR390D605EAAA
CR390D623EAAA
CR390E103FAAA
CR390E104EAAA
CR390E104FAAA
CR390E105EAAA
CR390E105FAAA
CR390E123FAAA
CR390E203FAAA
CR390E203FAUA
CR390E204EAAA
CR390E204EAUA
CR390E204FAAA
CR390E204FAUA

CR390E205EAAA
CR390E205EAUA
CR390E205FAAA
CR390E205FAUA
CR390E223FAAA
CR390E223FAUA
CR390E403FAAA
CR390E404EAAA
CR390E404FAAA
CR390E405EAAA
CR390E405FAAA
CR390E423FAAA
CR390E603FAAA
CR390E604EAAA
CR390E604FAAA
CR390E605EAAA
CR390E605FAAA
CR390E623FAAA
CR390F103GAAA
CR390F104GAAA
CR390F105FAAA
CR390F105GAAA
CR390F123GAAA
CR390F203GAAA
CR390F203GAUA
CR390F204GAAA
CR390F204GAUA
CR390F205FAAA
CR390F205FAUA
CR390F205GAAA
CR390F205GAUA
CR390F223GAAA
CR390F223GAUA
CR390F403GAAA
CR390F404GAAA
CR390F405FAAA
CR390F405GAAA
CR390F423GAAA
CR390F603GAAA
CR390F604GAAA
CR390F605FAAA
CR390F605GAAA
CR390F623GAAA
CR390G103CAAA
CR390G104CAAA
CR390G105BAAA
CR390G105CAAA
CR390G123CAAA
CR390G203CAAA
CR390G203CAUA
CR390G204CAAA
CR390G204CAUA
CR390G205BAAA
CR390G205BAUA
CR390G205CAAA
CR390G205CAUA
CR390G223CAAA
CR390G223CAUA
CR390G603CAAA
CR390G604CAAA
CR390G605BAAA
CR390G605CAAA
CR390G623CAAA
CR390X190B
CR390X190E
CR390X190J
CR390X190S
CR390X290B
CR390X290E
CR390X290J
CR390X290S
CR390X390B
CR390X390E
CR390X390J
CR390X390S
CR390X490B
CR390X490E
CR390X490J
CR390X490S
CR420HA
CR420HAS
CR420HFA022*
CR420HFA033*
CR420HFAZ11*
CR420HPA022*
CR420HPA033*
CR420HPC022*
CR420HPC033*
CR420HPL022*
CR420HPL033*
CR420HTA033*
CR420HTAZ11*
CR420JFA022*
CR420JFA033*
CR420JPA022*
CR420JPA033*
CR420JPC022*
CR420JPC033*
CR420JPL022*
CR420JPL033*
CR420JTA022*
CR420JTA033*
CR420KA2
CR420KA21
CR420KA3
CR420KA3**
CR420KA31
CR420KAS
CR420KPC022*
CR420KPC033*
CR420KPM022*
CR420KPM033*
CR420MA
CR420MAS
CR420MAS
CR420MPA022*
CR420MPA044*
CR420MPC022*
CR420MPC044*
CR420MPL022*
CR420MPL044*
CR420MPLG44*
CR420NA2
CR420NA21
CR420NA4
CR420NPA011*
CR420NPA022*
CR420NPA044*
CR420NPC011*
CR420NPC022*
CR420NPC044*
CR420NPL011*
CR420NPL022*
CR420NPL044*
CR420NTA011*
CR420NTA022*
CR420NTA044*
CR453AB2*AA
CR453AB3*AA
CR453AC2*AA
CR453AC3*AA
CR453AD2*BB
CR453AD3*BB
CR453CA1*AA
CR453CA2*AA
CR453CA3*AA
CR453CB1*AA
CR453CB2*AA
CR453CB3*AA
CR453CC1*AA
CR453CC2*AA
CR453CC3*AA
CR453CD1*AA
CR453CD2*AA
CR453CD3*AA
CR453CE2*BB
CR453KIT
CR453XC211
CR453XC222
CR453XC611

CR453XC620
CR453XDCA
CR453XE1A
CR453XG1
CR453XM602
CR454AB3*A#
CR454AC3*A#
CR454AD3*B#
CR455AB2*AAD
CR455AB3*AAD
CR455AC2*AAD
CR455AC3*AAD
CR455AD2*BBD
CR455AD3*BBD
CR460XB1
CR460XB2
CR460XCC
CR460XCD
CR460XCJ
CR460XCL
CR460XCN
CR460XCS
CR460XCT
CR460XCU
CR460XCY
CR460XE1B
CR460XE1D
CR460XE2B
CR460XE2D
CR460XE4D
CR460XE8B
CR460XF
CR460XLB*
CR460XLD*
CR460XMB
CR460XMC
CR460XMD
CR460XME
CR460XMM
CR460XMN
CR460XMP
CR460XMR
CR460XP1
CR460XP2
CR460XP3
CR460XP31
CR460XP32
CR460XP4
CR460XP5
CR460XTB
CR460XTC
CR460XTD
CR460XTE
CR460XTF
CR460XTL
CR460XTM
CR460XTN
CR460XTP
CR460XTR
CR460XTS
CR463L11A*A
CR463L11A*A
CR463L11A*A10A0
CR463L11A*A10AA
CR463L11A*A20A0
CR463L11A*A20AA
CR463L11A*A40A0
CR463L11A*A80A0
CR463L20A*A
CR463L20A*A
CR463L20A*A10A0
CR463L20A*A10AA
CR463L20A*A20A0
CR463L20A*A20AA
CR463L20A*A40A0
CR463L20A*A80A0
CR463L30A*A
CR463L30A*A10A0
CR463L30A*A10AA
CR463L30A*A20A0
CR463L30A*A20AA
CR463L30A*A40A0
CR463L30A*A80A0
CR463L31A*A
CR463L31A*A10A0
CR463L31A*A10AA
CR463L31A*A20A0
CR463L31A*A20AA
CR463L31A*A40A0
CR463L31A*A80A0
CR463L40A*A
CR463L40A*A10A0
CR463L40A*A10AA
CR463L40A*A20A0
CR463L40A*A20AA
CR463L40A*A40A0
CR463L40A*A80A0
CR463L50A*A
CR463L50A*A10A0
CR463L50A*A10AA
CR463L50A*A20A0
CR463L50A*A20AA

CR463L50A*A40A0
CR463L50A*A80A0
CR463L51A*A
CR463L51A*A10AA
CR463L51A*A10AO
CR463L51A*A20A0
CR463L51A*A20AA
CR463L51A*A40A0
CR463L51A*A80A0
CR463L60A*A
CR463L60A*A10A0
CR463L60A*A10AA
CR463L60A*A20A0
CR463L60A*A20AA
CR463L60A*A40A0
CR463L60A*A80A0
CR463L70A*A
CR463L70A*A10A0
CR463L70A*A10AA
CR463L70A*A20A0
CR463L70A*A20AA
CR463L70A*A40A0
CR463L70A*A80A0
CR463L71A*A
CR463L71A*A10A0
CR463L71A*A10AA
CR463L71A*A20A0
CR463L71A*A20AA
CR463L71A*A40A0
CR463L71A*A80A0
CR463L80A*A
CR463L80A*A10A0
CR463L80A*A10AA
CR463L80A*A20A0
CR463L80A*A20AA
CR463L80A*A40A0
CR463L80A*A80A0
CR463L90A*A
CR463L90A*A10A0
CR463L90A*A10AA
CR463L90A*A20A0
CR463L90A*A20AA
CR463L90A*A40A0
CR463L90A*A80A0
CR463L91A*A
CR463L91A*A10A0
CR463L91A*A10AA
CR463L91A*A20A0
CR463L91A*A20AA
CR463L91A*A40A0
CR463L91A*A80A0
CR463LB0A*A
CR463LB0A*A10A0
CR463LB0A*A10AA
CR463LB0A*A20A0
CR463LB0A*A20AA
CR463LB0A*A40A0
CR463LB0A*A80A0

CR463LC0A*A
CR463LC0A*A10A0
CR463LC0A*A10AA
CR463LC0A*A20A0
CR463LC0A*A20AA
CR463LC0A*A40A0
CR463LC0A*A80A0
CR463LD0A*A
CR463LD0A*A10A0
CR463LD0A*A10AA
CR463LD0A*A20A0
CR463LD0A*A20AA
CR463LD0A*A40A0
CR463LD0A*A80A0
CR463M11**A
CR463M11**A10A0
CR463M11**A10AA
CR463M11**A20A0
CR463M11**A20AA
CR463M11**A40A0
CR463M11**A80A0
CR463M20**A
CR463M20**A10A0
CR463M20**A10AA
CR463M20**A20AA
CR463M20**A20AO
CR463M20**A40A0
CR463M20**A80A0
CR463M30**A
CR463M30**A10A0
CR463M30**A10AA
CR463M30**A20A0
CR463M30**A20AA
CR463M30**A40A0
CR463M30**A80A0
CR463M31**A
CR463M31**A10A0
CR463M31**A10AA
CR463M31**A20A0
CR463M31**A20AA
CR463M31**A40A0
CR463M31**A80A0
CR463M40**A
CR463M40**A10A0
CR463M40**A10AA
CR463M40**A20A0
CR463M40**A20AA
CR463M40**A40A0
CR463M40**A80A0
CR463M50**A
CR463M50**A10A0
CR463M50**A10AA
CR463M50**A20A0
CR463M50**A20AA
CR463M50**A40A0
CR463M50**A80A0
CR463M51**A
CR463M51**A10A0
CR463M51**A10AA
CR463M51**A20A0
CR463M51**A20AA
CR463M51**A40A0
CR463M51**A80A0
CR463M60**A
CR463M60**A10A0
CR463M60**A10AA
CR463M60**A20A0
CR463M60**A20AA
CR463M60**A40A0
CR463M60**A80A0
CR463M70**A
CR463M70**A10A0
CR463M70**A10AA
CR463M70**A20A0
CR463M70**A20AA
CR463M70**A40A0
CR463M70**A80A0
CR463M71**A
CR463M71**A10A0
CR463M71**A10AA
CR463M71**A20A0
CR463M71**A20AA



CR463M71**A40A0
CR463M71**A80A0
CR463M80**A
CR463M80**A10A0
CR463M80**A10AA
CR463M80**A20A0
CR463M80**A20AA
CR463M80**A40A0
CR463M80**A80A0
CR463M90**A
CR463M90**A10A0
CR463M90**A10AA
CR463M90**A20A0
CR463M90**A20AA
CR463M90**A40A0
CR463M90**A80A0
CR463M91**A
CR463M91**A10A0
CR463M91**A10AA
CR463M91**A20A0
CR463M91**A20AA
CR463M91**A40A0
CR463M91**A80A0
CR463MB0**A
CR463MB0**A10A0
CR463MB0**A10AA
CR463MB0**A20A0
CR463MB0**A20AA
CR463MB0**A40A0
CR463MB0**A80A0
CR463MC0**A
CR463MC0**A10A0
CR463MC0**A10AA
CR463MC0**A20A0
CR463MC0**A20AA
CR463MC0**A40A0
CR463MC0**A80A0
CR463MD0**A
CR463MD0**A10A0
CR463MD0**A10AA
CR463MD0**A20A0
CR463MD0**A20AA
CR463MD0**A40A0
CR463MD0**A80A0
CR9500A100A*A
CR9500A101A*A
CR9500A102A*A
CR9500A103A*A
CR9500A104A*A
CR9500A105A*A
CR9500A901A
CR9500A901B
CR9500A901C
CR9500B100A*A
CR9500B101A*A
CR9500B102A*A
CR9500B103A*A
CR9500B104A*A
CR9500B105A*A
CR9500B106A*A
CR9500B107A*A
CR9500B108A*A
CR9500B901A
CR9500B901B
CR9500B901C
CR9500C100A*A
CR9500C101A*A
CR9500C102A*A
CR9500C103A*A
CR9500C104A*A
CR9500C105A*A
CR9500C106A*A
CR9500C107A*A
CR9500C108A*A
CR9500C901A
CR9500C901B
CR9500C901C
CR9503206BAB*

CR9503206BAC*
CR9503206BAF
CR9503206BAG
CR9503207EAB*
CR9503208DAB*
CR9503209CAB*
CR9503209CAC*
CR9503209CAN
CR9503209CAO
CR9503209MAB*
CR9503209MAF*
CR9503210CAB*
CR9503210CAC*
CR9503211EAB*
CR9503211EAC*
CR9503211EBF
CR9503211EBG
CR9503212BAB*
CR9503212BAF*
CR9503212BAT
CR9503212BAU
CR9503213CAB*
CR9503213CAF*
CR9503213CAS
CR9503213CAT
CR9503214BAB*
CR9503214BAF*
CR9503214BAS
CR9503214BAT
CR9503215CAB*
CR9503215CAF*
CR9503215CAS
CR9503215CAT
D/104000-*
D/104001-*
D/104002-*
D/104003-*
D/104004-*
D/104005-*
D/104006-*
D/104007-*
D/104008-*
D/104009-*
D/104010-*
D/104011-*
D/104012-*
D/104013-*
D/104014-*
D/104015-*
D/104016-*
D/104017-*
D/104018-*
D/104019-*
D/104020-*
D/104021-*
D/104022-*
D/104023-*
D/104024-*
D/104025-*
D/104026-*
D/104027-*
D/104028-*
D/104029-*
D/104030-*
D/104031-*
D/104032-*
D/104033-*
D/104034-*
D/104035-*
D/104036-*
D/104037-*
D/104038-*
D/104039-*
D/104040-*
D/104041-*
D/104042-*
D/104044-*
D/104045-*
D/104047-*
D/104048-*
D/104050-*
D/104052-*
D/104054-*
D/104056-*
D/104058-*
D/104059-*
D/104060-*
D/104061-*
D/104062-*
D/104063-*
D/104064-*
D/104065-*
D/104066-*
D/104067-*
D/104068-*
D/104069-*
D/104070-*
D/104071-*
D/104072-*
D/104074-*
D/104075-*
D/104076-*
D/104077-*
D/104078-*
D/104080-*
D/104081-*
D/104082-*
D/104084-*
D/104086-*
D/104088-*
D/104089-*
D/104090-*
D/104091-*
D/104092-*
D/104093-*
D/104094-*
D/104095-*
D/104096-*
D/104097-*
D/104098-*
D/104099-*
D/104100-*
D/104101-*
D/104102-*
D/104104-*
D/104105-*
D/104106-*
D/104107-*
D/104110-*
D/104112-*
D/104113-*
D/104114-*
D/104116-*
D/104117-*
D/104118-*
D/104119-*
D/104120-*
D/104121-*
D/104122-*
D/104123-*
D/104124-*
D/104125-*
D/104126-*
D/104133-*
D/104134-*
D/104135-*
D/104138-*
D/105000-*
D/105000-012
D/105000-013
D/105000-016
D/105000-021
D/105000-029
D/105000-032
D/105000-038
D/105000-039
D/105000-045
D/105000-047
D/105000-048
D/105000-112

D/105000-113
D/105000-138
D/105000-238
D/105001-*
D/105002-*
D/105003-*
D/105004-*
D/105005-*
D/105006-*
D/105007-*
D/105008-*
D/105009-*
D/105010-*
D/105011-*
D/105012-*
D/105013-*
D/105014-*
D/105015-*
D/105016-*
D/105017-*
D/105018-*
D/105019-*
D/105020-*
D/105021-*
D/105022-*
D/105023-*
D/105024-*
D/105025-*
D/105026-*
D/105027-*
D/105028-*
D/105029-*
D/105030-*
D/105031-*
D/105032-*
D/105033-*
D/105034-*
D/105035-*
D/105036-*
D/105037-*
D/105038-*
D/105039-*
D/105040-*
D/105041-*
D/105042-*
D/105044-*
D/105045-*
D/105046-*
D/105047-*
D/105048-*
D/105050-*
D/105052-*
D/105054-*
D/105056-*
D/105058-*
D/105059-*
D/105060-*
D/105061-*
D/105062-*
D/105063-*
D/105064-*
D/105065-*
D/105066-*
D/105067-*
D/105068-*
D/105069-*
D/105070-*
D/105071-*
D/105072-*
D/105074-*
D/105075-*
D/105076-*
D/105077-*
D/105078-*
D/105080-*
D/105081-*
D/105082-*
D/105084-*
D/105086-*
D/105088-*
D/105089-*
D/105090-*
D/105091-*
D/105092-*
D/105093-*
D/105094-*
D/105095-*
D/105096-*
D/105097-*
D/105098-*
D/105099-*
D/105100-*
D/105101-*
D/105102-*
D/105104-*
D/105105-*
D/105106-*
D/105107-*
D/105110-*
D/105112-*
D/105113-*
D/105114-*
D/105116-*
D/105117-*
D/105118-*
D/105119-*
D/105120-*
D/105121-*
D/105122-*
D/105123-*
D/105124-*
D/105125-*
D/105126-*
D/105133-*
D/105134-*
D/105135-*
D/105138-*
D/107000-*
D/107001-*
D/107002-*
D/107003-*
D/107004-*
D/107005-*
D/107006-*
D/107007-*
D/107008-*
D/107009-*
D/107010-*
D/107011-*
D/107012-*
D/107013-*
D/107014-*
D/107015-*
D/107016-*
D/107017-*
D/107018-*
D/107019-*
D/107020-*
D/107021-*
D/107022-*
D/107023-*
D/107024-*
D/107025-*
D/107026-*
D/107027-*
D/107028-*
D/107029-*
D/107030-*
D/107031-*
D/107032-*
D/107033-*
D/107034-*
D/107036-*
D/107037-*
D/107040-*
D/107041-*
D/107044-*
D/107045-*
D/107047-*
D/107050-*

D/107052-*
D/107054-*
D/107056-*
D/107058-*
D/107059-*
D/107060-*
D/107061-*
D/107062-*
D/107063-*
D/107064-*
D/107065-*
D/107066-*
D/107067-*
D/107068-*
D/107070-*
D/107071-*
D/107074-*
D/107075-*
D/107077-*
D/107080-*
D/107082-*
D/107084-*
D/107086-*
D/107088-*
D/107089-*
D/107090-*
D/107091-*
D/107092-*
D/107093-*
D/107094-*
D/107095-*
D/107096-*
D/107097-*
D/107098-*
D/107099-*
D/107100-*
D/107101-*
D/107102-*
D/107104-*
D/107105-*
D/107106-*
D/107107-*
D/107110-*
D/107112-*
D/107113-*
D/107114-*
D/107116-*
D/107117-*
D/107118-*
D/107119-*
D/107120-*
D/107121-*
D/107122-*
D/107123-*
D/107124-*
D/107125-*
D/107126-*
D/107133-*
D/107134-*
D/107135-*
D/107138-*
D/151000-*
D/151000-038
D/151000-138
D/151001-*
D/151002-*
D/151003-*
D/151004-*
D/151005-*
D/151006-*
D/151006-223
D/151006-240
D/151006-823
D/151006-840
D/151007-*
D/151008-*
D/151009-*
D/151010-*
D/151011-*
D/151012-*
D/151013-*
D/151014-*
D/151015-*
D/151016-*
D/151017-*
D/151018-*
D/151019-*
D/151020-*
D/151021-*
D/151022-*
D/151023-*
D/151024-*
D/151025-*
D/151026-*
D/151027-*
D/151028-*
D/151029-*
D/151030-*
D/151031-*
D/151032-*
D/151033-*
D/151034-*
D/151035-*
D/151036-*
D/151037-*
D/151038-*
D/151039-*
D/151040-*
D/151041-*
D/151042-*
D/151044-*
D/151045-*
D/151046-*
D/151047-*
D/151048-*
D/151049-*
D/151050-*
D/151052-*
D/151054-*
D/151056-*
D/151058-*
D/151059-*
D/151060-*
D/151061-*
D/151062-*
D/151063-*
D/151064-*
D/151065-*
D/151066-*
D/151067-*
D/151068-*
D/151069-*
D/151070-*
D/151071-*
D/151072-*
D/151074-*
D/151075-*
D/151076-*
D/151077-*
D/151078-*
D/151080-*
D/151081-*
D/151082-*
D/151084-*
D/151086-*
D/151088-*
D/151089-*
D/151090-*
D/151091-*
D/151092-*
D/151093-*
D/151094-*
D/151095-*
D/151096-*
D/151097-*
D/151098-*
D/151099-*
D/151100-*
D/151101-*
D/151102-*

D/151104-*
D/151105-*
D/151106-*
D/151107-*
D/151110-*
D/151112-*
D/151113-*
D/151114-*
D/151116-*
D/151117-*
D/151118-*
D/151119-*
D/151120-*
D/151121-*
D/151122-*
D/151123-*
D/151124-*
D/151125-*
D/151126-*
D/151133-*
D/151134-*
D/151135-*
D/151138-*
D/251000-*
D/251000-012
D/251000-013
D/251000-016
D/251000-021
D/251000-032
D/251000-037
D/251000-039
D/251000-137
D/251000-237
D/251000-337
D/251000-437
D/251001-*
D/251002-*
D/251003-*
D/251004-*
D/251005-*
D/251006-*
D/251006-223
D/251006-240
D/251006-823
D/251006-840
D/251007-*
D/251008-*
D/251009-*
D/251010-*
D/251011-*
D/251012-*
D/251013-*
D/251014-*
D/251015-*
D/251016-*
D/251017-*
D/251018-*
D/251019-*
D/251020-*
D/251021-*
D/251022-*
D/251023-*
D/251024-*
D/251025-*
D/251026-*
D/251027-*
D/251028-*
D/251029-*
D/251030-*
D/251031-*
D/251032-*
D/251033-*
D/251034-*
D/251035-*
D/251036-*
D/251037-*
D/251038-*
D/251039-*
D/251040-*
D/251041-*
D/251042-*
D/251044-*
D/251045-*
D/251046-*
D/251047-*
D/251048-*
D/251049-*
D/251050-*
D/251052-*
D/251054-*
D/251056-*
D/251058-*
D/251059-*
D/251060-*
D/251061-*
D/251062-*
D/251063-*
D/251064-*
D/251065-*
D/251066-*
D/251067-*
D/251068-*
D/251069-*
D/251070-*
D/251071-*
D/251072-*
D/251074-*
D/251075-*
D/251076-*
D/251077-*
D/251078-*
D/251080-*
D/251081-*
D/251082-*
D/251084-*
D/251086-*
D/251088-*
D/251089-*
D/251090-*
D/251091-*
D/251092-*
D/251093-*
D/251094-*
D/251095-*
D/251096-*
D/251097-*
D/251098-*
D/251099-*
D/251100-*
D/251101-*
D/251102-*
D/251104-*
D/251105-*
D/251106-*
D/251107-*
D/251110-*
D/251112-*
D/251113-*
D/251114-*
D/251116-*
D/251117-*
D/251118-*
D/251119-*
D/251120-*
D/251121-*
D/251122-*
D/251123-*
D/251124-*
D/251125-*
D/251126-*
D/251133-*
D/251134-*
D/251135-*
D/251138-*
D/451000-*
D/451000-032
D/451000-039
D/451001-*
D/451002-*
D/451003-*

D/451004-*
D/451005-*
D/451006-*
D/451006-223
D/451006-240
D/451007-*
D/451008-*
D/451009-*
D/451010-*
D/451011-*
D/451012-*
D/451013-*
D/451014-*
D/451015-*
D/451016-*
D/451017-*
D/451018-*
D/451019-*
D/451020-*
D/451021-*
D/451022-*
D/451023-*
D/451024-*
D/451025-*
D/451026-*
D/451027-*
D/451028-*
D/451029-*
D/451030-*
D/451031-*
D/451032-*
D/451033-*
D/451034-*
D/451035-*
D/451036-*
D/451037-*
D/451038-*
D/451039-*
D/451040-*
D/451041-*
D/451042-*
D/451044-*
D/451045-*
D/451046-*
D/451047-*
D/451048-*
D/451049-*
D/451050-*
D/451052-*
D/451054-*
D/451056-*
D/451058-*
D/451059-*
D/451060-*
D/451061-*
D/451062-*
D/451063-*
D/451064-*
D/451065-*
D/451066-*
D/451067-*
D/451068-*
D/451069-*
D/451070-*
D/451071-*
D/451072-*
D/451074-*
D/451075-*
D/451076-*
D/451077-*
D/451078-*
D/451080-*
D/451081-*
D/451082-*
D/451084-*
D/451086-*
D/451088-*
D/451089-*
D/451090-*
D/451091-*
D/451092-*
D/451093-*
D/451094-*
D/451095-*
D/451096-*
D/451097-*
D/451098-*
D/451099-*
D/451100-*
D/451101-*
D/451102-*
D/451104-*
D/451105-*
D/451106-*
D/451107-*
D/451110-*
D/451112-*
D/451113-*
D/451114-*
D/451116-*
D/451117-*
D/451118-*
D/451119-*
D/451120-*
D/451121-*
D/451122-*
D/451123-*
D/451124-*
D/451125-*
D/451126-*
D/451133-*
D/451134-*
D/451135-*
D/451138-*
D/456000-012
D/456000-013
D/456000-016
D/456000-021
D/456000-032
D/456000-035
D/456000-036
D/456000-037
D/456000-135
D/456000-136
D/456000-137
D/456000-235
D/456000-236
D/456000-237
D/456000-335
D/456000-336
D/456000-337
D/456000-435
D/456000-436
D/456000-437
D/640006-112
D/640006-113
D/640006-142
D/640006-143
D/640006-200
D/640006-212
D/640006-213
D/640006-242
D/640006-243
D/640006-312
D/640006-313
D/640006-342
D/640006-343
D/640006-712
D/640006-713
D/640006-812
D/640006-813
D/640006-842
D/640006-843
D/640006-900
D/640006-942
D/640006-943
D/640007-712
D/640007-713
D/640138-712
D/640138-713
D/640206-712
D/640206-713
D/640207-712
D/640207-713
D/640238-712
D/640238-713
D/650000-006
D/650000-007
D/650000-201
D/650000-202
D/650000-203
D/650000-204
D/650000-301
D/650000-302
D/650000-303
D/650000-304
D/650006-112
D/650006-113
D/650006-142
D/650006-143
D/650006-200
D/650006-212
D/650006-213
D/650006-242
D/650006-243
D/650006-312
D/650006-313
D/650006-342
D/650006-343
D/650006-712
D/650006-713
D/650006-812
D/650006-813
D/650006-842
D/650006-843
D/650006-900
D/650006-942
D/650006-943
D/650007-712
D/650007-713
D/650138-712
D/650138-713
D/650206-712
D/650206-713
D/650207-712
D/650207-713
D/650238-712
D/650238-713
D/656000-*
D/656000-039
D/656001-*
D/656002-*
D/656003-*
D/656004-*
D/656005-*
D/656006-*
D/656007-*
D/656008-*
D/656009-*
D/656010-*
D/656011-*
D/656012-*
D/656013-*
D/656014-*
D/656015-*
D/656016-*
D/656017-*
D/656018-*
D/656019-*
D/656020-*
D/656021-*
D/656022-*
D/656023-*
D/656024-*
D/656025-*
D/656026-*
D/656027-*
D/656028-*
D/656029-*
D/656030-*
D/656031-*
D/656032-*
D/656033-*
D/656034-*
D/656035-*
D/656036-*
D/656037-*
D/656038-*
D/656039-*
D/656040-*
D/656041-*
D/656042-*
D/656044-*
D/656045-*
D/656046-*
D/656047-*
D/656048-*
D/656049-*
D/656050-*
D/656052-*
D/656054-*
D/656056-*
D/656058-*
D/656059-*
D/656060-*
D/656061-*
D/656062-*
D/656063-*
D/656064-*
D/656065-*
D/656066-*
D/656067-*
D/656068-*
D/656069-*
D/656070-*
D/656071-*
D/656072-*
D/656074-*
D/656075-*
D/656076-*
D/656077-*
D/656078-*
D/656080-*
D/656081-*
D/656082-*
D/656084-*
D/656086-*
D/656088-*
D/656089-*
D/656090-*
D/656091-*
D/656092-*
D/656093-*
D/656094-*
D/656095-*
D/656096-*
D/656097-*
D/656098-*
D/656099-*
D/656100-*
D/656101-*
D/656102-*
D/656104-*
D/656105-*
D/656106-*
D/656107-*
D/656110-*
D/656112-*
D/656113-*
D/656114-*
D/656116-*
D/656117-*
D/656118-*
D/656119-*
D/656120-*
D/656121-*
D/656122-*
D/656123-*
D/656124-*
D/656125-*

D/656126-*
D/656133-*
D/656134-*
D/656135-*
D/656138-*
D/660006-200
D/660006-212
D/660006-213
D/660006-312
D/660006-313
D/660006-712
D/660006-713
D/660006-812
D/660006-813
D/660006-900
D/660006-942
D/660006-943
D/660007-712
D/660007-713
D/660138-712
D/660138-713
D/660206-712
D/660206-713
D/660207-712
D/660207-713
D/660238-712
D/660238-713
D/670000-007
D/670000-201
D/670000-202
D/670000-203
D/670000-204
D/670000-301
D/670000-302
D/670000-303
D/670000-304
D/670006-200
D/670006-212
D/670006-213
D/670006-312
D/670006-313
D/670006-712
D/670006-713
D/670006-812
D/670006-813
D/670006-900
D/670006-942
D/670006-943
D/670007-712
D/670007-713
D/670138-712
D/670138-713
D/670206-712
D/670206-713
D/670207-712
D/670207-713
D/670238-712
D/670238-713
D/680000-006
D/680000-007
D/680000-201
D/680000-202
D/680000-203
D/680000-204
D/680000-205
D/680000-220
D/680000-230
D/680000-240
D/680000-250
D/680000-290
D/680000-301
D/680000-302
D/680000-303
D/680000-304
D/680000-305
D/680006-200
D/680006-212
D/680006-213
D/680006-312
D/680006-313
D/680006-712
D/680006-713
D/680006-812
D/680006-813
D/680006-900
D/680006-942
D/680006-943
D/680007-712
D/680007-713
D/680138-712
D/680138-713
D/680206-712
D/680206-713
D/680207-712
D/680207-713
D/680238-712
D/680238-713
D/756000-*
D/756001-*
D/756002-*
D/756003-*
D/756004-*
D/756005-*
D/756006-*
D/756007-*
D/756008-*
D/756009-*
D/756010-*
D/756011-*
D/756012-*
D/756013-*
D/756014-*
D/756015-*
D/756016-*
D/756017-*
D/756018-*
D/756019-*
D/756020-*
D/756021-*
D/756022-*
D/756023-*
D/756024-*
D/756025-*
D/756026-*
D/756027-*
D/756028-*
D/756029-*
D/756030-*
D/756031-*
D/756032-*
D/756033-*
D/756034-*
D/756035-*
D/756036-*
D/756037-*
D/756038-*
D/756040-*
D/756041-*
D/756044-*
D/756045-*
D/756047-*
D/756048-*
D/756050-*
D/756052-*
D/756054-*
D/756056-*
D/756058-*
D/756059-*
D/756060-*
D/756061-*
D/756062-*
D/756063-*
D/756064-*
D/756065-*
D/756066-*
D/756067-*
D/756068-*
D/756069-*
D/756070-*
D/756071-*

D/756072-*
D/756074-*
D/756075-*
D/756077-*
D/756078-*
D/756080-*
D/756081-*
D/756082-*
D/756084-*
D/756086-*
D/756088-*
D/756089-*
D/756090-*
D/756091-*
D/756092-*
D/756093-*
D/756094-*
D/756095-*
D/756096-*
D/756097-*
D/756098-*
D/756099-*
D/756100-*
D/756101-*
D/756102-*
D/756104-*
D/756105-*
D/756106-*
D/756107-*
D/756110-*
D/756112-*
D/756113-*
D/756114-*
D/756116-*
D/756117-*
D/756118-*
D/756119-*
D/756120-*
D/756121-*
D/756122-*
D/756123-*
D/756124-*
D/756125-*
D/756126-*
D/756133-*
D/756134-*
D/756135-*
D/756138-*
DINIL 02**
DINIL 02E**
DINIL 03**
DINIL 03E**
ET616
FTNDNC
FTNDND
FTNDNE
FTNDRC
FTNDRD
FTNDRE
FTNECD1
FTNECD2
FTNECE1
FTNECE2
FTNENC1
FTNENC2
FTNEND1
FTNEND2
FTNENE1
FTNETC1
FTNETC2
FTNETD1
FTNETD2
FTNETE1
FTNETE2
FTNETE2
FTNPB1B
FTNPB1C
FTNPB1D
FTNPB2B
FTNPB2C
FTNPB2D
FTNPL1AA
FTNPL1BA
FTNPL1CA
FTNPL1DA
FTNPL1EA
FTNPL1FA
FTNPL2AA
FTNPL2BA
FTNPL2CA
FTNPL2DA
FTNPL2EA
FTNPL2FA
FTNSB02TZ
FTNSC02EC
FTNSC02ED
FTNSC02EE
FTNSC02EF
FTNSC02EG
FTNSC02EH
FTNSC02TZ
FTNSD02EG
FTNSD02EH
FTNSD02EJ
FTNSE02EK
FTNSE02EL
FTNSE02EM
FTNSE02TZ
FTNTA1
FTNTA2
FTNTA3
FTNTA4
FTNTA5
FTNTB1
FTNTB3
FTNTB5
FTNTC1
FTNTC3
FTNTC5
FTNTD1
FTNTD3
FTNTD5
FTNTE1
FTNTE3
FTNTE5
FTNTF
FTNXA1
FTNXA2
FTNXB1
FTNXB2
FTNXB3
FTNXCARE
FTNXDEMO
FTNXEL
FTNXES
FTNXLG
FTNXLR
FTNXMC
FTNXRSK
FTNXSB
FWZ 36
FWZ 53
FWZ 55
FWZ 72
GP11AAAAA5BA
GP11AAAAA7BA
GP11BAAAA5BA
GP11BAAAA7BA
GP11CAAAA5BA
GP11CAAAA7BA
GP11DAAAA5BA
GP11DAAAA7BA
GP11EAAAA5BA
GP11EAAAA7BA
GP11FAAAA5BA
GP11FAAAA7BA
GP11GAAAA5BA
GP11GAAAA7BA
GP11HAAAA5BA
GP11HAAAA7BA

GP11JAAAA5BA
GP11JAAAA7BA
GP11KAAAA5BA
GP11KAAAA7BA
GP11LAAAA5BA
GP11LAAAA7BA
GP11MAAAA5BA
GP11MAAAA7BA
GP11NAAAA5BA
GP11NAAAA7BA
GP11PAAAA5BA
GP11PAAAA7BA
GP11RAAAA5BA
GP11RAAAA7BA
GP12KAAAA5BA
GP12KAAAA7BA
GP12LAAAA5BA
GP12LAAAA7BA
GP12MAAAA5BA
GP12MAAAA7BA
GP12NAAAA5BA
GP12NAAAA7BA
GP12PAAAA5BA
GP12PAAAA7BA
GP12RAAAA5BA
GP12RAAAA7BA
GP12SAAAA5BA
GP12SAAAA7BA
GP12TAAAA5BA
GP12TAAAA7BA
GP12UAAAA5BA
GP12UAAAA7BA
GP13AAAAA1BA
GP13AAAAA3BA
GP13BAAAA1BA
GP13BAAAA3BA
GP13CAAAA1BA
GP13CAAAA3BA
GP13DAAAA1BA
GP13DAAAA3BA
GP13EAAAA1BA
GP13EAAAA3BA
GP13FAAAA1BA
GP13FAAAA3BA
GP13GAAAA1BA
GP13GAAAA3BA
GP13HAAAA1BA
GP13HAAAA3BA
GP13JAAAA1BA
GP13JAAAA3BA
GP13KAAAA1BA
GP13KAAAA3BA
GP13LAAAA1BA
GP13LAAAA3BA
GP13MAAAA1BA
GP13MAAAA3BA
GP13NAAAA1BA
GP13NAAAA3BA
GP13PAAAA1BA
GP13PAAAA3BA
GP21AA00*A
GP21AAM1*A
GP21BA00*A
GP21BAM1*A
GP21CA00*A
GP21CAM1*A
GP21DA00*A
GP21DAM1*A
GP21EA00*A
GP21EAM1*A
GP21FA00*A
GP21FAM1*A
GP21GA00*A
GP21GAM1*A
GP21HA00*A
GP21HAM1*A
GP21JA00*A
GP21JAM1*A
GP21KA00*A
GP21KAM1*A
GP21LA01*A
GP21MA02*A
GP21NA25*A
GP21PA04*A
GP21RA04*A
GP22MA04*A
GP22MA04*A1AA
GP22MA04*A3AA
GP22NA04*A
GP22NA04*A1AA
GP22NA04*A3AA
GP22PA04*A
GP22PA04*A1AA
GP22PA04*A3AA
GP22RA04*A
GP22RA04*A1AA
GP22RA04*A3AA
GP22SA45*A
GP22SA45*A1AA
GP22SA45*A3AA
GP22TA06*A
GP22TA06*A1AA
GP22TA06*A3AA
GP22UA07*A
GP22UA07*A1AA
GP22UA07*A3AA
GP23AA00*A
GP23AAM1*A
GP23BA00*A
GP23BAM1*A
GP23CA00*A
GP23CAM1*A
GP23DA00*A
GP23DAM1*A
GP23EA00*A
GP23EAM1*A
GP23FA00*A
GP23FAM1*A
GP23GA00*A
GP23GAM1*A
GP23HA00*A
GP23HAM1*A
GP23JA00*A
GP23JAM1*A
GP23KA00*A
GP23KAM1*A
GP23LA01*A
GP23MA02*A
GP23NA25*A
GP23PA04*A
GP23RA04*A
GP26AA00*A1AA
GP26AA00*A3AA
GP26AAM1*A1AA
GP26AAM1*A3AA
GP26BA00*A1AA
GP26BA00*A3AA
GP26BAM1*A1AA
GP26BAM1*A3AA
GP26CA00*A1AA
GP26CA00*A3AA
GP26CAM1*A1AA
GP26CAM1*A3AA
GP26DA00*A1AA
GP26DA00*A3AA
GP26DAM1*A1AA
GP26DAM1*A3AA
GP26EA00*A1AA
GP26EA00*A3AA
GP26EAM1*A1AA
GP26EAM1*A3AA
GP26FA00*A1AA
GP26FA00*A3AA
GP26FAM1*A1AA
GP26FAM1*A3AA
GP26GA00*A1AA
GP26GA00*A3AA
GP26GAM1*A1AA
GP26GAM1*A3AA
GP26HA00*A1AA

GP26HA00*A3AA
GP26HAM1*A1AA
GP26HAM1*A3AA
GP26JA00*A1AA
GP26JA00*A3AA
GP26JAM1*A1AA
GP26JAM1*A3AA
GP26KA00*A1AA
GP26KA00*A3AA
GP26KAM1*A1AA
GP26KAM1*A3AA
GP26LA01*A1AA
GP26LA01*A3AA
GP26MA02*A1AA
GP26MA02*A3AA
GP26NA25*A1AA
GP26NA25*A3AA
GP26PA04*A1AA
GP26PA04*A3AA
GP26RA04*A1AA
GP26RA04*A3AA
GP31AA00#A
GP31AAM1#A
GP31BA00#A
GP31BAM1#A
GP31CA00#A
GP31CAM1#A
GP31DA00#A
GP31DAM1#A
GP31EA00#A
GP31EAM1#A
GP31FA00#A
GP31FAM1#A
GP31GA00#A
GP31GAM1#A
GP31HA00#A
GP31HAM1#A
GP31JA00#A
GP31JAM1#A
GP31KA00#A
GP31KAM1#A
GP31LA01#A
GP31MA02#A
GP31NA25#A
GP31PA04#A
GP31RA04#A
GP32MA04#A
GP32MA04#A1AA
GP32MA04#A3AA
GP32NA04#A
GP32NA04#A1AA
GP32NA04#A3AA
GP32PA04#A
GP32PA04#A1AA
GP32PA04#A3AA
GP32RA04#A
GP32RA04#A1AA
GP32RA04#A3AA
GP32SA45#A
GP32SA45#A1AA
GP32SA45#A3AA
GP33AA00#A
GP33AAM1#A
GP33BA00#A
GP33BAM1#A
GP33CA00#A
GP33CAM1#A
GP33DA00#A
GP33DAM1#A
GP33EA00#A
GP33EAM1#A
GP33FA00#A
GP33FAM1#A
GP33GA00#A
GP33GAM1#A
GP33HA00#A
GP33HAM1#A
GP33JA00#A
GP33JAM1#A
GP33KA00#A
GP33KAM1#A
GP33LA01#A
GP33MA02#A
GP33NA25#A
GP33PA04#A
GP33RA04#A
GP36AA00#A1AA
GP36AA00#A3AA
GP36AAM1#A1AA
GP36AAM1#A3AA
GP36BA00#A1AA
GP36BA00#A3AA
GP36BAM1#A1AA
GP36BAM1#A3AA
GP36CA00#A1AA
GP36CA00#A3AA
GP36CAM1#A1AA
GP36CAM1#A3AA
GP36DA00#A1AA
GP36DA00#A3AA
GP36DAM1#A1AA
GP36DAM1#A3AA
GP36EA00#A1AA
GP36EA00#A3AA
GP36EAM1#A1AA
GP36EAM1#A3AA
GP36FA00#A1AA
GP36FA00#A3AA
GP36FAM1#A1AA
GP36FAM1#A3AA
GP36GA00#A1AA
GP36GA00#A3AA
GP36GAM1#A1AA
GP36GAM1#A3AA
GP36HA00#A1AA
GP36HA00#A3AA
GP36HAM1#A1AA
GP36HAM1#A3AA
GP36JA00#A1AA
GP36JA00#A3AA
GP36JAM1#A1AA
GP36JAM1#A3AA
GP36KA00#A1AA
GP36KA00#A3AA
GP36KAM1#A1AA
GP36KAM1#A3AA
GP36LA01#A1AA
GP36LA01#A3AA
GP36MA02#A1AA
GP36MA02#A3AA
GP36NA25#A1AA
GP36NA25#A3AA
GP36PA04#A1AA
GP36PA04#A3AA
GP36RA04#A1AA
GP36RA04#A3AA
GPA1HAB
GPA1HAR
GPA2HAB
GPA2HAR
GPAC01FBA
GPAC02LLA
GPAC02LRA
GPAC0VF1A
GPAC10FBA
GPAC11LLA
GPAC11LRA
GPAC20LLA
GPAC20LRA
GPAD0101LLA
GPAD0110LLA
GPAD1001LLA
GPAD1010LLA
GPAE11LLA
GPAKS1A
GPAL01FRA
GPAL10FRA
GPAPT1E
GPAPTP2A
GPASLRAA1

GPASLRAAF
GPASLRAAG
GPASLRAAJ
GPASLRAAM
GPASLRAAN
GPASLRAAR
GPASLRAAU
GPASLRAAW
GPASLRAAY
GPASLRADD
GPASLRADJ
GPAU20LCAAC
GPAU20LCAAD
GPAU20LCAAF
GPAU20LCAAG
GPAU20LCAAJ
GPAU20LCAAM
GPAU20LCAAN
GPAU20LCAAR
GPAU20LCAAU
GPAU20LCAAW
GPAU20LCAAY
GPAU20LTAAC
GPAU20LTAAD
GPAU20LTAAF
GPAU20LTAAG
GPAU20LTAAJ
GPAU20LTAAM
GPAU20LTAAN
GPAU20LTAAR
GPAU20LTAAU
GPAU20LTAAW
GPAU20LTAAY
GPAULRAAC
GPAULRAAD
GPAULRAAF
GPAULRAAG
GPAULRAAJ
GPAULRAAM
GPAULRAAN
GPAULRAAR
GPAULRAAU
GPAULRAAW
GPAULRAAY
GPB1B02A
GPB1B03A
GPB1B04A
GPB1B05A
GPB1B12A
GPB1B13A
GPB1B14A
GPB1B15A
GPB1B22A
GPB1B24A
GPB1FA
GPB1GA
GPB2B02A
GPB2B03A
GPB2B04A
GPB2B12A
GPB2B13A
GPB2B14A
GPB2B22A
GPB2B24A
GPB2FA
GPB2GA
GPECA
GPEF41A
GPEF55A
GPELCAJ
GPELCAN
GPELCAU
GPELCAX
GPELCAY
GPELGAJ
GPELGAN
GPELGAU
GPELGAX
GPELGAY
GPELRAJ
GPELRAN
GPELRAU
GPELRAX
GPELRAY
GPEM1CC
GPEM1CD
GPEM1NA
GPEM1NB
GPEM1XA
GPEM1XB
GPEM2CC
GPEM2CD
GPEM2NC
GPEM2XA
GPEM2XB
GPENA
GPEPA
GPEPKA
GPEPLA
GPEPMA
GPES41A
GPES55A
GPEUTA
GPF00C08
GPF00C25
GPF00C45
GPF01C02
GPF01C04
GPF10C02
GPF10C04
GPF1B1A
GPF1B4A
GPF1CBA
GPF1L02AA
GPF1L02DA
GPF1L04AA
GPF1L04DA
GPF1L25AA
GPF1L25DA
GPF1LMCBA
GPF2B2A
GPF2B3A
GPF2L04AA
GPF2L04DA
GPF2L07AA
GPF2L45AA
GPF2L45DA
GPS1BHAA
GPS1BHAB
GPS1BHAC
GPS1BHAD
GPS1BHAE
GPS1BHAF
GPS1BHAG
GPS1BHAH
GPS1BHAJ
GPS1BHAK
GPS1BHAL
GPS1BHAM
GPS1BHAN
GPS1BHAP
GPS1BHAR
GPS1BSAA
GPS1BSAB
GPS1BSAC
GPS1BSAD
GPS1BSAE
GPS1BSAF
GPS1BSAG
GPS1BSAH
GPS1BSAJ
GPS1BSAK
GPS1BSAL
GPS1BSAM
GPS1BSAN
GPS1BSAP
GPS1BSAR
GPS2BHAK
GPS2BHAL
GPS2BHAM

GPS2BHAN
GPS2BHAP
GPS2BHAR
GPS2BHAS
GPS2BHAT
GPS2BHAU
GZ 40A
GZ 40B
GZ 41
GZ 52
IC200ACC402
IC200ACC403
IC200ACC404
IC200ACC415
IC200ACC450
IC200ACC451
IC200CBL500
IC200CBL501
IC200CBL505
IC200CBL510
IC200CBL550
IC200CBL555
IC200DTX200
IC200DTX450
IC200DTX650
IC200DTX850
IC200NAL110
IC200NAL211
IC200NDD010
IC200NDD101
IC200NDR001
IC200NDR010
IC200SET001
IC200UAA003
IC200UAA007
IC200UAL004
IC200UAL005
IC200UAL006
IC200UAR014
IC200UAR028
IC200UDD104
IC200UDD110
IC200UDD112
IC200UDD120
IC200UDD212
IC200UDR001
IC200UDR002
IC200UDR003
IC200UDR005
IC200UDR006
IC200UDR010
IC200UEX009
IC200UEX010
IC200UEX011
IC200UEX012
IC200UEX013
IC200UEX014
IC200UEX015
IC200UEX122
IC200UEX209
IC200UEX210
IC200UEX211
IC200UEX212
IC200UEX213
IC200UEX214
IC200UEX215
IC200UEX222
IC200UEX616
IC200UEX626
IC200UEX636
IC640VPS002
IC641VPS002
IC752DDZ000
IMAMS
IMD1Z
IMRC2G
IMRC2K
IMRC2R
IMRC3G
IMRC3K
IMRC3R
IMRD
IMRFD
IMRFG
IMRG
IMSSD
IMV3G
IMV3K
IMV3R
KAR08C*
KAR09B*
KAR10B*
KAR10C*
KAR11B*
KAR11C*
KAR12B*
KAR75C*
KAR95B*
KB4E
KB5E
KB6E
KB7E
KLT-12H
KLT-12HH
KLT-15M
KLT-15MC
KLT-15MH
KLT-2H
KLT-2HH
KLT-30M
KLT-30MC
KLT-30MH
KLT-4H
KLT-4HH
KLT-5M
KLT-5MH
KLT-60M
KLT-60MH
KLT-6H
KLT-6HH
KM2 ST-1G
KM2 ST-2D
KM2 ST-2G
KM2 ST-2R
KM2 ST-3D
KM2 ST-3G
KM2 ST-4G
KM2 STST-2G
KM2 STu-1G
KM2 STu-2G
KM2 SW-1G
KM2 SW-2D
KM2 SW-2G
KM2 SW-2R
KM2 SW-3D
KM2 SW-3G
KM2 SW-4G
KM2 SWST-2G
KM2 SWu-1
KM4E
KM5E
KM6E
KM7E
KVF08C
KVF75C
LAR00A*
LAR01A*
LAR02A*
LAR04A*
LAR06A*
LAR07A*
LAR08A*
LAR09A*
LAR10A*
LAR25A*
LAR45A*
LB1A*
LB1D**
LB3A*
LB3D**

LB4A*
LB4E
LDR00A*
LDR01A*
LDR02A*
LDR04A*
LDR25A*
LDR45A*
LER06A
LER07A
LER08A
LER09A
LER10A
LRAB1
LRAB2
LRAC1
LRAG4
LRAG5
LRAG8
LRAR1
LRAS1
LRB09AB
LRB09BB
LRB09HB
LRB15A0
LRB15A1
LRB15A2
LRB15A3
LRB15A4
LRB15AB
LRB15B0
LRB15B1
LRB15B2
LRB15B3
LRB15B4
LRB15BB
LRB15H0
LRB15H1
LRB15H2
LRB15H3
LRB15H4
LRB15HB
LRC45B
LRC56A
LRC85A
LRF45B1DLB
LRF45B2DLB
LRF45B3DLB
LRF45B4DLB
LRF45B5DLB
LRF56C1CLB
LRF56C1CTB
LRF56C1HLB
LRF56C1HTB
LRF56C2CLB
LRF56C2CTB
LRF56C2HLB
LRF56C2HTB
LRF56C3CLB
LRF56C3CTB
LRF56C3HLB
LRF56C3HTB
LRF56C4CLB
LRF56C4CTB
LRF56C4HLB
LRF56C4HTB
LRF56C5CLB
LRF56C5CTB
LRF56C5HLB
LRF56C5HTB
LRF56CBCLB
LRF56CBCTB
LRF56CBHLB
LRF56CBHTB
LRF85C1CLB
LRF85C1CTB
LRF85C1HLB
LRF85C1HTB
LRF85C2CLB
LRF85C2CTB
LRF85C2HLB
LRF85C2HTB
LRF85C3CLB
LRF85C3CTB
LRF85C3HLB
LRF85C3HTB
LRF85C4CLB
LRF85C4CTB
LRF85C4HLB
LRF85C4HTB
LRF85C5CLB
LRF85C5CTB
LRF85C5HLB
LRF85C5HTB
LRF85CBCLB
LRF85CBCTB
LRF85CBHLB
LRF85CBHTB
LRK45A
LRK56A
LRK85A
LRL45A
LRL45B
LRL45C
LRL45L
LRL45R
LRL45V
LRL56A
LRL56B
LRL56C
LRL56L
LRL56R
LRL56T
LRL56V
LRL85A
LRL85B
LRL85C
LRL85L
LRL85R
LRL85T
LRL85V
LRP033
LRP038
LRP100
LRP200
LRP400
MACL101AT
MACL101ATS
MACL110AT
MACL110ATS
MACN202AT
MACN211AT
MACN413AT
MACN422AT
MACN431AT
MARL101AT
MARL101ATS
MARL110AT
MARL110ATS
MARN202AT
MARN211AT
MARN220AT
MARN404AT
MARN413AT
MARN422AT
MARN431AT
MARN440AT
MATV10AT*
MBOA1
MBOA10
MBOA2
MBOA3
MBOA4
MBOA5
MBOA6
MBOA7
MBOA8
MBOAA
MBOAB
MBOAC

MBOAD
MBOAE
MBOAF
MBOAG
MBOAH
MBOAJ
MBOAK
MBOAM
MBOAN
MBOAS
MBOAT
MBOAU
MBOAW
MBOAY
MBOCA
MBOCB
MBOCC
MBOCD
MBOCE
MBOCF
MBOCG
MBOCH
MBOCI
MBOCJ
MBOCK
MBOCL
MBOCN
MBOCR
MBOCS
MBOI9
MBOID
MBOKD
MC0A301AF*
MC0A301AH*
MC0A301AI*
MC0A301AT*
MC0A310AF*
MC0A310AH*
MC0A310AI*
MC0A310AT*
MC0A400AF*
MC0A400AH*
MC0A400AI*
MC0A400AT*
MC0AA00AF*
MC0AA00AH*
MC0AA00AI*
MC0AA00AT*
MC0AB00AF*
MC0AB00AH*
MC0AB00AI*
MC0AB00AT*
MC0C301AF*
MC0C301AH*
MC0C301AI*
MC0C301AT*
MC0C310AF*
MC0C310AH*
MC0C310AI*
MC0C310AT*
MC0C400AF*
MC0C400AH*
MC0C400AI*
MC0C400AT*
MC0CB00AF*
MC0CB00AH*
MC0CB00AI*
MC0CB00AT*
MC0I301ATD
MC0I310ATD
MC0K301ATD
MC0K310ATD
MC1A301AF*
MC1A301AH*
MC1A301AI*
MC1A301AT*
MC1A310AF*
MC1A310AH*
MC1A310AI*
MC1A310AT*
MC1A400AF*
MC1A400AH*
MC1A400AI*
MC1A400AT*
MC1AA00AF*
MC1AA00AH*
MC1AA00AI*
MC1AA00AT*
MC1AB00AF*
MC1AB00AH*
MC1AB00AI*
MC1AB00AT*
MC1C301AF*
MC1C301AH*
MC1C301AI*
MC1C301AT*
MC1C310AF*
MC1C310AH*
MC1C310AI*
MC1C310AT*
MC1C400AF*
MC1C400AH*
MC1C400AI*
MC1C400AT*
MC1CB00AF*
MC1CB00AH*
MC1CB00AI*
MC1CB00AT*
MC1I301ATD
MC1I310ATD
MC1K301ATD
MC1K310ATD
MCRA004AF*
MCRA004AH*
MCRA004AI*
MCRA004AT*
MCRA013AF*
MCRA013AH*
MCRA013AI*
MCRA013AT*
MCRA022AF*
MCRA022AH*
MCRA022AI*
MCRA022AT*
MCRA031AF*
MCRA031AH*
MCRA031AI*
MCRA031AT*
MCRA040AF*
MCRA040AH*
MCRA040AI*
MCRA040AT*
MCRC022AF*
MCRC022AH*
MCRC022AI*
MCRC022AT*
MCRC031AF*
MCRC031AH*
MCRC031AI*
MCRC031AT*
MCRC040AF*
MCRC040AH*
MCRC040AI*
MCRC040AT*
MCRI022ATD
MCRI031ATD
MCRI040ATD
MCRK022ATD
MCRK031ATD
MCRK040ATD
METV
METV
METVT**
MICV
MICV2
MICVT**
MIFV
MIFV2
MIFVT**
MIL 72A QTuZH–120

MIL 72A QTuZH–24
MIL 72A QTuZH–240
MIL 72A QWuZH–120
MIL 72A QWuZH–24
MIL 72A QWuZH–240
MIL 72A STuZH–120
MIL 72A STuZH–24
MIL 72A STuZH–240
MIL 72A STuZH–277
MIL 72A STuZ–120
MIL 72A STuZ–24
MIL 72A STuZ–240
MIL 72A SWuZH–120
MIL 72A SWuZH–24
MIL 72A SWuZH–240
MIL 72A SWuZH–277
MIL 72A SWuZ–120
MIL 72A SWuZ–24
MIL 72A SWuZ–240
MIL 72E QTuZH–120
MIL 72E QTuZH–24
MIL 72E QTuZH–240
MIL 72E QWuZH–120
MIL 72E QWuZH–24
MIL 72E QWuZH–240
MIL 72E STuZH–120
MIL 72E STuZH–24
MIL 72E STuZH–240
MIL 72E STuZH–277
MIL 72E STuZ–120
MIL 72E STuZ–24
MIL 72E STuZ–240
MIL 72E SWuZH–12
MIL 72E SWuZH–24
MIL 72E SWuZH–240
MIL 72E SWuZH–277
MIL 72E SWuZ–120
MIL 72E SWuZ–24
MIL 72E SWuZ–240
MIVV
MIVV2
MIVVL
MIVVL2
MIVVLT**
MIVVT**
MMFV
MMFV2
MMFVT2**
MMH0
MP0AAE1
MP0AAE2
MP0CAE3
MRDV-6
MRDV-60
MRDV-600
MRDV2-6
MRDV2-60
MRDV2-600
MRDVT-6**
MRDVT-60**
MRDVT-600**
MREBC10AC2
MT03A
MT03B
MT03C
MT03D
MT03E
MT03F
MT03G
MT03H
MT03I
MT03J
MT03K
MT03L
MT03M
MT03N
MTCCV
MTCCVT**
MTCIV
MTCV
MTCV2
MTCVL
MTCVL2
MTCVLT**
MTCVT**
MTDV
MTDVT**
MVB0R
MVB0T
MVE0T
MVM01
P9#EM4*LN12NADI
P9#EM4*LN12NALI
P9#EM4*LN30NGJI
P9#EM4RNN20N0
P9#ET4*L112ADI
P9#ET4*L112ALI
P9#ET4*L130GJI
P9#ET4RN1200
P9#L*DADI
P9#L*DALI
P9#L*DGJI
P9#L*RADI
P9#L*RALI
P9#L*RGJI
P9#PL*SDN12NADI
P9#PL*SDN12NALI
P9#PL*SDN30NGJI
P9#PN*EN10N0
P9#PN*EN20N0
P9#PN*EN30N0
P9#PN*GN10N0
P9#PN*GN20N0
P9#PN*GN30N0
P9#PN*SN10N0
P9#PN*SN20N0
P9#PN*SN30N0
P9#SC10C
P9#SC10E
P9#SC10N
P9#SC15C
P9#SCD0A
P9#SCD0E
P9#SCD0K
P9#SCD5A
P9#SCE0A
P9#SCE0C
P9#SCE0E
P9#SCE0H
P9#SCE0K
P9#SCE0N
P9#SCE0T
P9#SCE1C
P9#SCE1E
P9#SCE1N
P9#SCE3C
P9#SCE5A
P9#SCE5C
P9#SCE5H
P9#SCH0A
P9#SCH0C
P9#SCH0H
P9#SCH1C
P9#SCL0A
P9#SCL0C
P9#SCL0E
P9#SCL0H
P9#SCL0K
P9#SCL0N
P9#SCL0T
P9#SCL1C
P9#SCL1E
P9#SCL1N
P9#SCL3C
P9#SCL5A
P9#SCL5C
P9#SCL5H
P9#SCU0A
P9#SCU0C
P9#SCU0E
P9#SCU0H
P9#SCU0K
P9#SCU0N
P9#SCU0T
P9#SCU1C
P9#SCU1E
P9#SCU1N
P9#SCU3C
P9#SCU5A
P9#SCU5C
P9#SCU5H
P9#SCX0A
P9#SCX0B
P9#SCX0D
P9#SCX0E
P9#SCX0F
P9#SCX0J
P9#SCX0K
P9#SCX0L
P9#SCX0M
P9#SCX0P
P9#SCX0R
P9#SCX0S
P9#SCX0U
P9#SCX0V
P9#SCX0Z
P9#SCX5A
P9#SCX5B
P9#SCX5D
P9#SCX5F
P9#SCX5J
P9#SCX5L
P9#SCX5R
P9#SCZ0A
P9#SCZ0C
P9#SCZ0E
P9#SCZ0H
P9#SCZ0K
P9#SCZ0N
P9#SCZ0T
P9#SCZ1C
P9#SCZ1E
P9#SCZ1N
P9#SCZ3C
P9#SCZ5A
P9#SCZ5C
P9#SCZ5H
P9#SMD0NN12N0
P9#SMX0NN33N0
P9#SMY0NN33N0
P9#SMZ0NN12N0
P9ACA6
P9ACB4G
P9ACB4N
P9ACB4R
P9ACB4V
P9ACDPP
P9ACFS3
P9ACFS5
P9ACFSM
P9ACGP4A
P9ACGP4B
P9ACGP4G
P9ACGP4I
P9ACGP4L
P9ACGP4R
P9ACGP4V
P9ACGSLA
P9ACGSLB
P9ACGSLG
P9ACGSLI
P9ACGSLL
P9ACGSLR
P9ACGSLV
P9ACKITU
P9ACMNG
P9ACMNL
P9ACMNN
P9ACMNR
P9ACMNV
P9ACP2N
P9ACP2N202
P9ACP2N203
P9ACP2N204
P9ACP2N205
P9ACP2N206
P9ACP2N207
P9ACP2N208
P9ACP2N209
P9ACP2N210
P9ACP2N211
P9ACP2N212
P9ACP2N214
P9ACP2N215
P9ACP2N216
P9ACP2N217
P9ACP2N218
P9ACP2N219
P9ACP2N220
P9ACP2N221
P9ACP2N222
P9ACP2N223
P9ACP2N224
P9ACP2N225
P9ACP2N226
P9ACP2N228
P9ACP2N231
P9ACP2N232
P9ACP2N233
P9ACP2N234
P9ACP2N237
P9ACP2N238
P9ACP2N239
P9ACP2N240
P9ACP2N241
P9ACP2N242
P9ACP2N243
P9ACP2N244
P9ACP2N245
P9ACP2N246
P9ACP2N247
P9ACP2N248
P9ACP2N249
P9ACP2N250
P9ACP2N251
P9ACP2N252
P9ACP2N253
P9ACP2N254
P9ACP2N255
P9ACP2N256
P9ACP2N257
P9ACP2N258
P9ACP2N259
P9ACP2N261
P9ACP2N262
P9ACP2N263
P9ACP2N264
P9ACP2N265
P9ACP2N266
P9ACP2N267
P9ACP2N268
P9ACP2N269
P9ACP2N270
P9ACP2N271
P9ACP2N272
P9ACP2N273
P9ACP2N274
P9ACP2N275
P9ACP2N276
P9ACP2N277
P9ACP2N278
P9ACP2N279
P9ACP2N280
P9ACP2N281
P9ACP2N282
P9ACP2N283
P9ACP2N286
P9ACP2N290
P9ACP2N291
P9ACP2N293

P9ACP2N294
P9ACP2N295
P9ACP2N296
P9ACP2N297
P9ACP2N298
P9ACP2NBEN
P9ACP2NCEN
P9ACP2NFEN
P9ACP2NGEN
P9ACP2NHEN
P9ACP2R
P9ACP2R201
P9ACP2R213
P9ACP2R227
P9ACP2R229
P9ACP2R230
P9ACP2RBEN
P9ACP2RCEN
P9ACP2RFEN
P9ACP2RGEN
P9ACP2RHEN
P9ACP3N
P9ACP3NJEN
P9ACP3NKEN
P9ACP3R
P9ACP3RJEN
P9ACP3RKEN
P9ACPBS
P9ACPBS201
P9ACPBS202
P9ACPBS203
P9ACPBS204
P9ACPBS205
P9ACPBS206
P9ACPBS207
P9ACPBS208
P9ACPBS209
P9ACPBS210
P9ACPBS211
P9ACPBS212
P9ACPBS213
P9ACPBS214
P9ACPBS215
P9ACPBS216
P9ACPBS217
P9ACPBS218
P9ACPBS219
P9ACPBS220
P9ACPBS221
P9ACPBS222
P9ACPBS223
P9ACPBS224
P9ACPBS225
P9ACPBS226
P9ACPBS227
P9ACPBS228
P9ACPBS229
P9ACPBS230
P9ACPBS231
P9ACPBS232
P9ACPBS233
P9ACPBS234
P9ACPBS237
P9ACPBS238
P9ACPBS239
P9ACPBS240
P9ACPBS241
P9ACPBS242
P9ACPBS243
P9ACPBS244
P9ACPBS245
P9ACPBS246
P9ACPBS247
P9ACPBS248
P9ACPBS249
P9ACPBS250
P9ACPBS251
P9ACPBS252
P9ACPBS253
P9ACPBS254
P9ACPBS255
P9ACPBS256
P9ACPBS257
P9ACPBS258
P9ACPBS259
P9ACPBS261
P9ACPBS262
P9ACPBS263
P9ACPBS264
P9ACPBS265
P9ACPBS266
P9ACPBS267
P9ACPBS268
P9ACPBS269
P9ACPBS270
P9ACPBS271
P9ACPBS272
P9ACPBS273
P9ACPBS274
P9ACPBS275
P9ACPBS276
P9ACPBS277
P9ACPBS278
P9ACPBS279
P9ACPBS280
P9ACPBS281
P9ACPBS282
P9ACPBS283
P9ACPBS286
P9ACPBS290
P9ACPBS291
P9ACPBS293
P9ACPBS294
P9ACPBS295
P9ACPBS296
P9ACPBS297
P9ACPBS298
P9ACPBS501
P9ACPBS502
P9ACPBS503
P9ACPBS504
P9ACPBS505
P9ACPBS506
P9ACPBS507
P9ACPBS508
P9ACPBS509
P9ACPBS510
P9ACPBS511
P9ACPBS512
P9ACPBS513
P9ACPBS514
P9ACPBS515
P9ACPBS516
P9ACPBS517
P9ACPBS518
P9ACPBS519
P9ACPBS520
P9ACPIU
P9ACPTS
P9ACRCL
P9ACT04
P9ACT16
P9ACVLR
P9ACWAF
P9ADCST
P9ADCST
P9AELN
P9AELN006
P9AELN028
P9AELN029
P9AELN035
P9AELN038
P9AELN039
P9AELN042
P9AELN201
P9AELN202
P9AELN203
P9AELN204
P9AELN205
P9AELN206

P9AELN212
P9AELN213
P9AELN214
P9AELN215
P9AELN219
P9AELN222
P9AELN224
P9AELN301
P9AELN302
P9AELN303
P9AELN304
P9AELN305
P9AELN306
P9AELN308
P9AELN309
P9AELN312
P9AELN316
P9AELN501
P9AELN502
P9AELN504
P9AELN505
P9AELN506
P9AELN507
P9AELN508
P9AELN509
P9AELN510
P9AELN511
P9AELN512
P9AELN515
P9AELN523
P9AELNEN
P9AEMT
P9ARADE
P9ARAM32
P9ARAND
P9ARAX32
P9ARB3G
P9ARB3N
P9ARB3R
P9ARB3V
P9ARB4G
P9ARB4N
P9ARB4R
P9ARB4V
P9ARB6G
P9ARB6N
P9ARB6R
P9ARB6V
P9ARBGB
P9ARBGG
P9ARBGH
P9ARBGL
P9ARBGL037
P9ARBGM
P9ARBGN
P9ARBGN001
P9ARBGN002
P9ARBGN005
P9ARBGN006
P9ARBGN012
P9ARBGN013
P9ARBGN014
P9ARBGN017
P9ARBGN018
P9ARBGN026
P9ARBGN027
P9ARBGN028
P9ARBGN030
P9ARBGN031
P9ARBGN032
P9ARBGN035
P9ARBGN038
P9ARBGN202
P9ARBGR
P9ARBGR029
P9ARBGR036
P9ARBGR201
P9ARBGV
P9ARBGV001
P9ARBGV002
P9ARBGV005
P9ARBGV006
P9ARBGV012
P9ARBGV013
P9ARBGV014
P9ARBGV017
P9ARBGV018
P9ARBGV026
P9ARBGV027
P9ARBGV028
P9ARBGV030
P9ARBGV031
P9ARBGV032
P9ARBGV035
P9ARBGV038
P9ARBGV202
P9ARBSB
P9ARBSG
P9ARBSH
P9ARBSL
P9ARBSL037
P9ARBSM
P9ARBSN
P9ARBSN001
P9ARBSN002
P9ARBSN005
P9ARBSN006
P9ARBSN012
P9ARBSN013
P9ARBSN014
P9ARBSN017
P9ARBSN018
P9ARBSN026
P9ARBSN027
P9ARBSN028
P9ARBSN030
P9ARBSN031
P9ARBSN032
P9ARBSN035
P9ARBSN038
P9ARBSN202
P9ARBSR
P9ARBSR029
P9ARBSR036
P9ARBSR201
P9ARBSV001
P9ARBSV002
P9ARBSV005
P9ARBSV006
P9ARBSV012
P9ARBSV013
P9ARBSV014
P9ARBSV017
P9ARBSV018
P9ARBSV026
P9ARBSV027
P9ARBSV028
P9ARBSV030
P9ARBSV031
P9ARBSV032
P9ARBSV035
P9ARBSV038
P9ARBSV202
P9ARCST
P9ARCST
P9ARDLS
P9ARDLS001
P9ARDLS002
P9ARDLS005
P9ARDLS006
P9ARDLS012
P9ARDLS013
P9ARDLS014
P9ARDLS017
P9ARDLS018
P9ARDLS026
P9ARDLS027
P9ARDLS028
P9ARDLS029
P9ARDLS030

P9ARDLS031
P9ARDLS032
P9ARDLS035
P9ARDLS038
P9ARDLS201
P9ARDLS202
P9ARDPL
P9ARDPL001
P9ARDPL002
P9ARDPL005
P9ARDPL006
P9ARDPL012
P9ARDPL013
P9ARDPL014
P9ARDPL017
P9ARDPL018
P9ARDPL026
P9ARDPL027
P9ARDPL028
P9ARDPL029
P9ARDPL030
P9ARDPL031
P9ARDPL032
P9ARDPL035
P9ARDPL038
P9ARDPL201
P9ARDPL202
P9ARGLDA
P9ARGLDB
P9ARGLDG
P9ARGLDI
P9ARGLDL
P9ARGLDR
P9ARGLDV
P9ARGLRA
P9ARGLRB
P9ARGLRG
P9ARGLRI
P9ARGLRL
P9ARGLRR
P9ARGLRV
P9ARGLVA
P9ARGLVB
P9ARGLVG
P9ARGLVI
P9ARGLVL
P9ARGLVR
P9ARGLVV
P9ARGP4A
P9ARGP4B
P9ARGP4G
P9ARGP4I
P9ARGP4L
P9ARGP4R
P9ARGP4V
P9ARGPDA
P9ARGPDB
P9ARGPDG
P9ARGPDI
P9ARGPDL
P9ARGPDR
P9ARGPDV
P9ARHPR
P9ARMVN
P9ARPBM
P9ARPTM
P9ARRE4
P9ARSBSV
P9ARSRPL
P9ARTBM
P9ARTBMEN
P9ARTBS
P9ARTBSEN
P9ASB3G
P9ASB3N
P9ASB3R
P9ASB3V
P9ASBGB
P9ASBGG
P9ASBGH
P9ASBGL
P9ASBGL037
P9ASBGM
P9ASBGN
P9ASBGN001
P9ASBGN002
P9ASBGN005
P9ASBGN006
P9ASBGN012
P9ASBGN013
P9ASBGN014
P9ASBGN017
P9ASBGN018
P9ASBGN026
P9ASBGN027
P9ASBGN028
P9ASBGN030
P9ASBGN031
P9ASBGN032
P9ASBGN035
P9ASBGN038
P9ASBGN202
P9ASBGR
P9ASBGR029
P9ASBGR036
P9ASBGR201
P9ASBGV
P9ASBGV001
P9ASBGV002
P9ASBGV005
P9ASBGV006
P9ASBGV012
P9ASBGV013
P9ASBGV014
P9ASBGV017
P9ASBGV018
P9ASBGV026
P9ASBGV027
P9ASBGV028
P9ASBGV030
P9ASBGV031
P9ASBGV032
P9ASBGV035
P9ASBGV038
P9ASBGV202
P9ASBSB
P9ASBSG
P9ASBSH
P9ASBSL
P9ASBSL037
P9ASBSM
P9ASBSN
P9ASBSN001
P9ASBSN002
P9ASBSN005
P9ASBSN006
P9ASBSN012
P9ASBSN013
P9ASBSN014
P9ASBSN017
P9ASBSN018
P9ASBSN026
P9ASBSN027
P9ASBSN028
P9ASBSN030
P9ASBSN031
P9ASBSN032
P9ASBSN035
P9ASBSN038
P9ASBSN202
P9ASBSR
P9ASBSR029
P9ASBSR036
P9ASBSR201
P9ASBSV
P9ASBSV001
P9ASBSV002
P9ASBSV005
P9ASBSV006
P9ASBSV012

P9ASBSV013
P9ASBSV014
P9ASBSV017
P9ASBSV018
P9ASBSV026
P9ASBSV027
P9ASBSV028
P9ASBSV030
P9ASBSV031
P9ASBSV032
P9ASBSV035
P9ASBSV038
P9ASBSV202
P9ASCGG
P9ASCGN
P9ASCGR
P9ASCGT
P9ASCGV
P9ASCST
P9ASCST
P9ASDPL
P9ASEBG
P9ASGLDA
P9ASGLDB
P9ASGLDG
P9ASGLDI
P9ASGLDL
P9ASGLDR
P9ASGLDV
P9ASGP3A
P9ASGP3B
P9ASGP3G
P9ASGP3I
P9ASGP3L
P9ASGP3R
P9ASGP3V
P9ASGPDA
P9ASGPDB
P9ASGPDG
P9ASGPDI
P9ASGPDL
P9ASGPDR
P9ASGPDV
P9ASHP3
P9ASHP5
P9ASTBS
P9ASTBSEN
P9B01BN
P9B01BN
P9B01FH
P9B01FN
P9B01VN
P9B01VR
P9B02VN
P9B10BN
P9B10BN
P9B10FH
P9B10FN
P9B10VA
P9B10VN
P9B11T3
P9B11T8
P9B11VN
P9B20VN
P9CCB
P9CCC
P9CCD
P9CEC4RN95N20N0
P9CEC4RN
P9CEM3*N
P9CEM4*L
P9CEM4*N
P9CEM6*N
P9CER3RN
P9CER4RN
P9CER4RNN20N0
P9CET4*L1
P9CET4*L2
P9CET4*L3
P9CET4*N1
P9CET4*N2
P9CET4*N3
P9CL*D
P9CL*R
P9CL*V
P9CL00
P9CMB2A
P9CMB2B
P9CMB2F
P9CMB2T
P9CMB4F
P9CMB4T
P9CMN2A
P9CMN2B
P9CMN2F
P9CMN2T
P9CMN4F
P9CMN4T
P9CPCN1E
P9CPCN1K
P9CPCN2E
P9CPCN2K
P9CPCN3E
P9CPCN3K
P9CPL*ED
P9CPL*GD
P9CPL*SD
P9CPL*SDN12NC
P9CPL*SDN30NH
P9CPL*SDN30NK
P9CPL*SDN45ND
P9CPN*E
P9CPN*G
P9CPN*S
P9CPS‡G
P9CRG
P9CSLD0*
P9CSLZ0*
P9CSLZ1*
P9CSLZ3*
P9CSLZ5*
P9CSMD5*
P9CSMH1*
P9CSMI5*
P9CSMX0*
P9CSMX5*
P9CSM‡0*
P9CSM‡0*
P9CSM‡0*
P9CSM‡1*
P9CSM‡3*
P9CSM‡5*
P9CSVD5N
P9CSVH1N
P9CSVI5N
P9CSVX0N
P9CSVX5N
P9CSV‡0N
P9CSV‡0N
P9CSV‡0N
P9CSV‡1N
P9CSV‡3N
P9CSV‡5N
P9CWR
P9CZ
P9DPLNRG00
P9DPLNRG01
P9DPLNRS00
P9DPLNRS01
P9DPLVRG00
P9DPLVRG01
P9DPLVRS00
P9DPLVRS01
P9EPE01
P9EPE02
P9EPE03
P9EPE04
P9EPE06
P9EPEG1
P9MCB

P9MCC
P9MCD
P9MEC4RN95N20N0
P9MEC4RN
P9MEM3*N
P9MEM4*L
P9MEM4*N
P9MEM6*N
P9MER3RN
P9MER4RN
P9MER4RNN20N0
P9MET4*L1
P9MET4*L2
P9MET4*L3
P9MET4*N1
P9MET4*N2
P9MET4*N3
P9ML*D
P9ML*R
P9ML*V
P9ML00
P9MMB2A
P9MMB2B
P9MMB2F
P9MMB2T
P9MMB4F
P9MMB4T
P9MMN2A
P9MMN2B
P9MMN2F
P9MMN2T
P9MMN4F
P9MMN4T
P9MPCN1E
P9MPCN1K
P9MPCN2E
P9MPCN2K
P9MPCN3E
P9MPCN3K
P9MPL*ED
P9MPL*GD
P9MPL*SD
P9MPL*SDN12NC
P9MPL*SDN30NH
P9MPL*SDN30NK
P9MPL*SDN45ND
P9MPN*E
P9MPN*G
P9MPN*S
P9MPS‡G
P9MRG
P9MSLD0*
P9MSLZ0*
P9MSLZ1*
P9MSLZ3*
P9MSLZ5*
P9MSMD5*
P9MSMH1*
P9MSMI5*
P9MSMX0*
P9MSMX5*
P9MSM‡0*
P9MSM‡0*
P9MSM‡0*
P9MSM‡1*
P9MSM‡3*
P9MSM‡5*
P9MSVD5N
P9MSVH1N
P9MSVI5N
P9MSVX0N
P9MSVX5N
P9MSV‡0N
P9MSV‡0N
P9MSV‡0N
P9MSV‡1N
P9MSV‡3N
P9MSV‡5N
P9MWR
P9MZ
P9PDHF
P9PDMVD
P9PDMVDL*
P9PDMVJ
P9PDMVJL*
P9PDNBA
P9PDNBAL*
P9PDNBB
P9PDNBBL*
P9PDNBD
P9PDNBDL*
P9PDNBGL*
P9PDNBH
P9PDNBIN
P9PDNBJL*
P9PDNBL
P9PDNBMN
P9PDNBO
P9PDNFA
P9PDNFAL*
P9PDNFB
P9PDNFBL*
P9PDNFD
P9PDNFDL*
P9PDNFG
P9PDNFGL*
P9PDNFH
P9PDNFIN
P9PDNFJL*
P9PDNFL
P9PDNFMN
P9PDNF0
P9PDNVA
P9PDNVAL*
P9PDNVB
P9PDNVBL*
P9PDNVD
P9PDNVDL*
P9PDNVG
P9PDNVGL*
P9PDNVH
P9PDNVIN
P9PDNVJL*
P9PDNVL
P9PDNVMN
P9PDNV0
P9PDTVA
P9PDTVAL*
P9PDTVB
P9PDTVBL*
P9PDTVD
P9PDTVDL*
P9PDTVG
P9PDTVGL*
P9PDTVH
P9PDTVIN
P9PDTVJL*
P9PDTVL
P9PDTVMN
P9PDTV0
P9PLFVD*
P9PLFVJ*
P9PLFVN*
P9PLNVD*
P9PLNVJ*
P9PLNVN*
P9PRDBN
P9PRDVN
P9PRLBJ
P9PRLVJ
P9PRNBJ
P9PRNBN#
P9PRNVJ
P9PRNVN
P9PRTVN
P9PTMVG
P9PTMVGL*
P9PTMVH
P9PTMVHL*
P9PTMVJ

P9PTMVJL*
P9PTMVN
P9PTMVNL*
P9PTMVR
P9PTMVRL*
P9PTMVU
P9PTMVUL*
P9PTMVW
P9PTMVWL*
P9PTMVY
P9PTMVYL*
P9PTMVZ
P9PTMVZL*
P9PTNVG
P9PTNVGL*
P9PTNVH
P9PTNVHL*
P9PTNVJ
P9PTNVJL*
P9PTNVN
P9PTNVNL*
P9PTNVR
P9PTNVRL*
P9PTNVU
P9PTNVUL*
P9PTNVW
P9PTNVWL*
P9PTNVY
P9PTNVYL*
P9PTNVZ
P9PTNVZL*
P9SBD
P9SBM
P9SCB
P9SCC
P9SCD
P9SEC4RA95N20N0
P9SEC4RA
P9SEM3*L
P9SEM3*LN12NADI
P9SEM3*LN12NALI
P9SEM3*LN30NGJI
P9SEM3*N
P9SER4RA
P9SER4RAN20N0
P9SET4*L1
P9SET4*L2
P9SET4*L3
P9SET4*N1
P9SET4*N2
P9SET4*N3
P9SL*D
P9SL00
P9SPL*ED
P9SPL*GD
P9SPL*SD
P9SPL*SDN12NC
P9SPL*SDN30NH
P9SPL*SDN30NK
P9SPL*SDN45ND
P9SPN*G
P9SPN*S
P9SRG
P9SSLD0*
P9SSLZ0*
P9SSLZ1*
P9SSLZ3*
P9SSLZ5*
P9SSMD5*
P9SSMH1*
P9SSMI5*
P9SSMX0*
P9SSMX5*
P9SSM‡0*
P9SSM‡0*
P9SSM‡0*
P9SSM‡1*
P9SSM‡3*
P9SSM‡5*
P9SXVX0N
P9SZ
P9XBD
P9XBM
P9XCB
P9XCC
P9XCD
P9XEC4RA95N20N0
P9XEC4RA
P9XEM3*N
P9XEM4*L
P9XEM4*N
P9XEM6*N
P9XER4RA
P9XER4RAN20N0
P9XER4RN
P9XET4*L1
P9XET4*L2
P9XET4*L3
P9XET4*N1
P9XET4*N2
P9XET4*N3
P9XL*D
P9XL*R
P9XL00
P9XMB2A
P9XMB2B
P9XMB2F
P9XMB2T
P9XMB4F
P9XMB4T
P9XMN2A
P9XMN2B
P9XMN2F
P9XMN2T
P9XMN4F
P9XMN4T
P9XPCN1E
P9XPCN1K
P9XPCN2E
P9XPCN2K
P9XPCN3E
P9XPCN3K
P9XPL*ED
P9XPL*GD
P9XPL*SD
P9XPL*SDN12NC
P9XPL*SDN30NH
P9XPL*SDN30NK
P9XPL*SDN45ND
P9XPN*G
P9XPN*S
P9XRG
P9XSLD0*
P9XSLZ0*
P9XSLZ1*
P9XSLZ3*
P9XSLZ5*
P9XSMD5*
P9XSMH1*
P9XSMI5*
P9XSMX0*
P9XSMX5*
P9XSM‡0*
P9XSM‡0*
P9XSM‡0*
P9XSM‡1*
P9XSM‡3*
P9XSM‡5*
P9XSVD5N
P9XSVH1N
P9XSVI5N
P9XSVX5N
P9XSV‡0N
P9XSV‡0N
P9XSV‡0N
P9XSV‡1N
P9XSV‡3N
P9XSV‡5N
P9XU*DD0
P9XU*DRN

P9XU*RD0
P9XU*RRN
P9XU00D0
P9XU00RN
P9XWR
P9XZ
QC2FDP
QC2GDP
QC2HDP
QC2IDP
QC2JDP
QC2KDP
QC2LDP
QC2MDP
QC2NDP
QC2QDP
QC2RDP
QC2SDP
QC2TDP
QC2UDP
QC2VDP
QC2XDP
QCPDNTUS
QCPDNTUS
QCX000111
QCX000112
QCX000113
QCX000114
QCX000115
QCX000116
QCX000117
QCX000118
QCX000119
QCX000120
QCX000121
QCX000122
QCX000123
QCX000124
QCX000125
QCX000126
QCX000127
QCX000128
QCX000129
QCX000130
QCX000131
QCX000132
QCX000133
QCX000134
QCX000135
QCX000136
QCX000137
QCX000138
QCX000139
QCX000140
QCX000141
QCX000142
QCX000143
QCX000144
QCX000147
QCX000148
QCX000149
QCX000150
QCX000151
QCX000152
QCX000153
QCX000154
QCX000155
QCX000156
QCX000157
QCX000158
QCX000159
QCX000160
QCX000161
QCX000162
QCX000163
QCX000164
QCX000165
QCX000166
QCX000167
QCX000168
QCX000170
QCX000170
QI3KDP
QI3LDP
QI3MDP
QI3NDP
QI3PDP
QI3QDP
QI3RDP
QI3SDP
QI3XX01
QI3XX02
QI3XX03
QI3XX04
QI3YDP
QI3ZDP
QIX000111
QIX000112
QIX000113
QIX000114
QIX000115
QIX000116
QIX000117
QIX000118
QIX000119
QIX000120
QIX000121
QIX000122
QIX000123
QIX000124
QIX000125
QIX000126
QIX000127
QIX000128
QIX000129
QIX000130
QIX000131
QIX000132
QIX000133
QIX000134
QIX000135
QIX000136
QIX000137
QIX000138
QIX000139
QIX000140
QIX000141
QIX000142
QIX000143
QIX000144
QIX000145
QIX000146
QIX000147
QIX000148
QIX000149
QIX000150
QIX000151
QIX000154
QIX000155
QIX000156
QIX000157
QIX000158
QIX000159
QIX000160
QIX000161
QIX000162
QIX000163
QIX000164
QIX000165
QIX000166
QS2BNA
QS2DNA
QS2FNA
QS2GNA
QS2HNA
QS2INA
RCF-1**
RDFF1-50**
RDFF1-60**
RDH 1-1.2**

RDH 1-10**
RDHA 1-1.2**
RDHA 1-10**
RDHT 1-1.2**
RDHT 1-10**
RDI1-0.2A**
RDI1-0.2V**
RDI1-10A**
RDI1-1A**
RDI1-5A**
RDI2-0.2A**
RDI2-0.2V**
RDI2-10A**
RDI2-1A**
RDI2-5A**
RDIA1-0.2A**
RDIA1-0.2V**
RDIA1-10A**
RDIA1-1A**
RDIA1-5A**
RDIA2-0.2A**
RDIA2-0.2V**
RDIA2-10A**
RDIA2-1A**
RDIA2-5A**
RDIT1-0.2A**
RDIT1-0.2V**
RDIT1-10A**
RDIT1-1A**
RDIT1-5A**
RDIT2-0.2A**
RDIT2-0.2V**
RDIT2-10A**
RDIT2-1A**
RDIT2-5A**
RDITA1-0.2A**
RDITA1-0.2V**
RDITA1-10A**
RDITA1-1A**
RDITA1-5A**
RDITA2-0.2A**
RDITA2-0.2V**
RDITA2-10A**
RDITA2-1A**
RDITA2-5A**
RDMT1-50**
RDT1-10V**
RDT1-125V**
RDT1-1V**
RDT1-30V**
RDT1-400V**
RDT1-5V**
RDT2-10V**
RDT2-125V**
RDT2-1V**
RDT2-30V**
RDT2-400V**
RDT2-5V**
RDTA1-10V**
RDTA1-125V**
RDTA1-1V**
RDTA1-30V**
RDTA1-400V**
RDTA1-5V**
RDTA2-10V**
RDTA2-125V**
RDTA2-1V**
RDTA2-30V**
RDTA2-400V**
RDTA2-5V**
RL4RA004R*
RL4RA004T*
RL4RA022R*
RL4RA022T*
RL4RA031R*
RL4RA031T*
RL4RA040R*
RL4RA040T*
RL4RD004R#
RL4RD004T*
RL4RD022R#
RL4RD022T*
RL4RD031R#
RL4RD031T*
RL4RD040R#
RL4RD040T*
RLMFU
RLMFU
RLMFU
RMLFD
RMLFD
RMLFD
RMLFG
RMLFG
RMLFG
RMLFJ
RMLFJ
RMLFJ
RMLFN
RMLFN
RMLFN
RMLFY
RMLFY
RMLFY
RMM 1**
RMM 2**
RPDF1-50**
RPDF1-60**
RPDF2-50**
RPDF2-60**
RS01N**
RSFF1-50**
RSFF1-60**
RSR1-105**
RSR1-130**
RSR1-30**
RSR1-55**
RSR1-80**
RT12D
RT12F
RT12G
RT12H
RT12K
RT12K
RT12L
RT12L
RT12M
RT12M
RT12N
RT12N
RT12P
RT12P
RT12S
RT12S
RT12T
RT12T
RT12U
RT12U
RT12V
RT12V
RT12W
RT12W
RT1B
RT1B
RT1C
RT1C
RT1D
RT1D
RT1F
RT1F
RT1G
RT1G
RT1H
RT1H
RT1J
RT1J
RT1K
RT1K
RT1L
RT1L

RT1M
RT1M
RT1N
RT1N
RT1P
RT1P
RT1S
RT1S
RT1T
RT1T
RT1U
RT1U
RT1V
RT1V
RT1W
RT1W
RT22D
RT22E
RT22G
RT22H
RT22J
RT22L
RT22M
RT2A
RT2B
RT2C
RT2D
RT2E
RT2G
RT2H
RT2J
RT2L
RT2M
RT2XP
RT32C
RT32D
RT32E
RT32F
RT3B
RT3C
RT3D
RT3E
RT3F
RT4LK
RT4LL
RT4LM
RT4LN
RT4LP
RT4LR
RT4N
RT4P
RT4R
RT5A
RT5B*
RT5C*
RT5D*
RT5E*
RT5LA
RT5LB
RT5LC
RT5LD
RT5LE
RTMM 1**
RTMM 2**
RTN1B
RTN1C
RTN1D
RTN1F
RTN1G
RTN1H
RTN1J
RTN1K
RTN1L
RTN1M
RTN1N
RTN1P
RTN1S
RTN1T
RTN1U
RTN1V
RTN1W
RTN2A
RTN2B
RTN2C
RTN2D
RTN2E
RTN2G
RTN2H
RTN2J
RTN2L
RTN2M
RTN3B
RTN3C
RTN3D
RTN3E
RTN3F
RTN4N
RTN4P
RTN4R
RTN5A
RTN5B*
RTN5C*
RTN5D*
RTN5E*
RTX3
RTXL
RTXP
RTXR
RTXRL
RTXRRB
RTXRRB
RTXRRD
RTXRRD
RTXRRG
RTXRRG
RTXRRJ
RTXRRJ
RTXRRN
RTXRRN
RTXRRU
RTXRRU
RTXRRX
RTXRRX
RZ52
RZ60
SON-1
SON-2
SON-3
T25/16
T35/16
talento 121
TEB132015WL
TEB132020WL
TEB132035WL
TEB132050WL
TEB132100WL
TED134015WL
TED134020WL
TED134030WL
TED134035WL
TED134050WL
TED134070WL
TED134100WL
TED136015WL
TED136020WL
TED136030WL
TED136040WL
TED136050WL
TED136070WL
TED136100WL
TED136125WL
TLICE1E*
TLICE1F*
TLICE1G*
TLICE1H*
TLICE1I*
TLICE1J*
TLICE1T*
TLICE1U*
TLICE2E*

TLICE2F*
TLICE2G*
TLICE2H*
TLICE2I*
TLICE2J*
TLICE2T*
TLICE2U*
TLIE1E*
TLIE1F*
TLIE1G*
TLIE1H*
TLIE1I*
TLIE1J*
TLIE1T*
TLIE1U*
TLIE2E*
TLIE2F*
TLIE2G*
TLIE2H*
TLIE2I*
TLIE2J*
TLIE2T*
TLIE2U*
UWZ 48
UWZ 48A
UWZ 48E
UWZ 48V
UWZ 52E
V31108CA
V31109BA
V31110CA
V31111CA
V31112BA
V31175CA
V31195BA
V31206B
V31207B
V31208B
V31209B
V31210B
VB1205B
VB1207B
VB1208B
WKA 105-1.2A/2V
WKA 105-10A/2V
WKA 140-1.2A/2V
WKA 140-10A/2V
WKA 210-1.2A/2V
WKA 210-10A/2V
WKA 35-1.2A/2V
WKA 35-10A/2V
WKA 70-1.2A/2V
WKA 70-10A/2V
WKAT 105-1.2A/2V
WKAT 105-10A/2V
WKAT 140-1.2A/2V
WKAT 140-10A/2V
WKAT 210-1.2A/2V
WKAT 210-10A/2V
WKAT 35-1.2A/2V
WKAT 35-10A/2V
WKAT 70-1.2A/2V
WKAT 70-10A/2V
WKLI02P
WKLI04P
WKLI25P
WKLI45P
WKMIU